THE BEAUTIFUL PEACOCK
THE BEAUTIFUL PEACOCK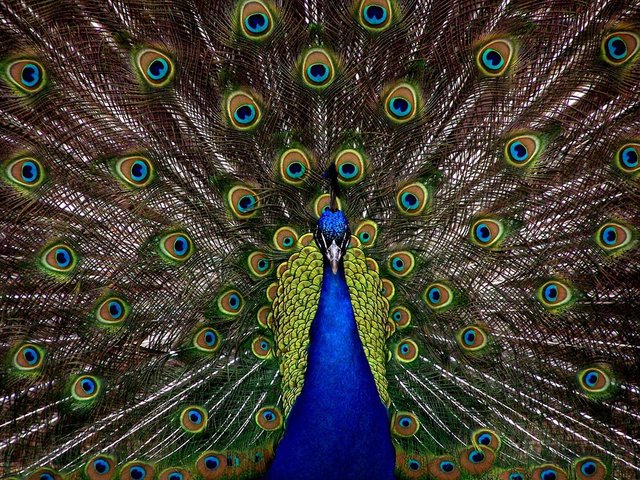 The peacock stands so very proud,
His colours vibrant and loud.
Fanning out his plumage grand,
Posing in his stand.
For his feathers he is best known,
How long now they have grown.
Upto as long as six feet,
Hoping a girl to meet.
His tail he quivers emitting a sound,
By shaking each part, a girl may come round.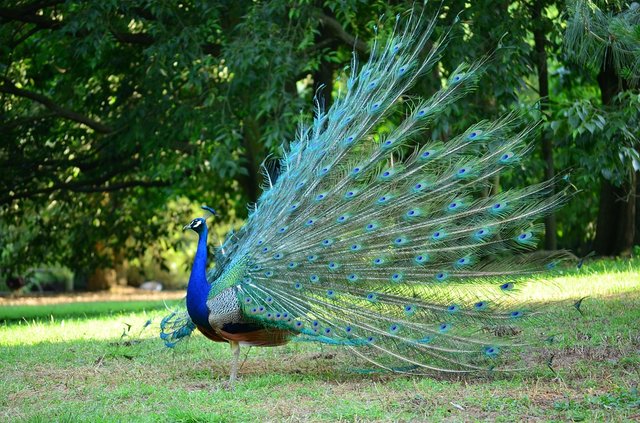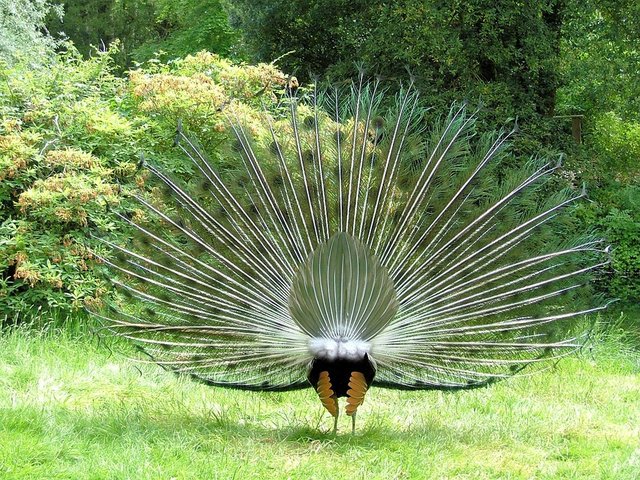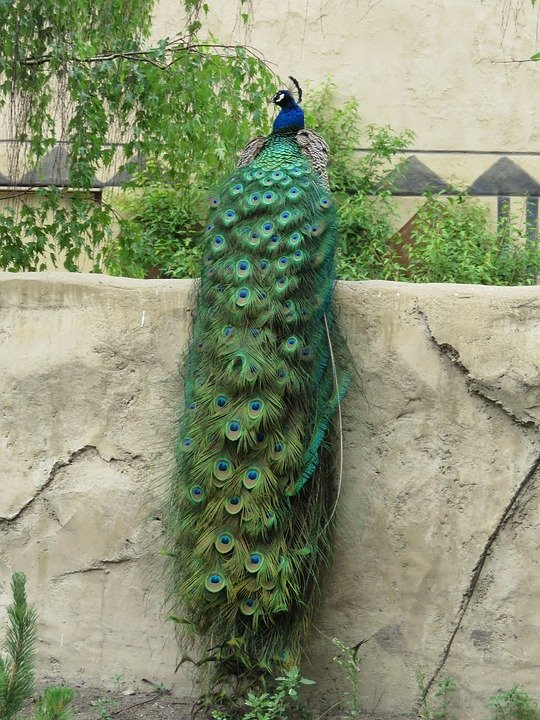 A family of peafowl a bevy are called,
They follow mother (peahen), ever so enthralled.
As she wonders around the garden so free,
Omnivorous, eating whatever there may be.
A peachick when young is hard to tell,
If boy or girl came from eggshell.
A male peacock when young is plain,
At six months his colours he'll gain.
Until this time he is easy to overlook,
As just like mother they all do look.
It's not til they are three years old,
The train of feathers grows to behold.
This trail so long doesn't stop flight,
They don't fly far but roost at night.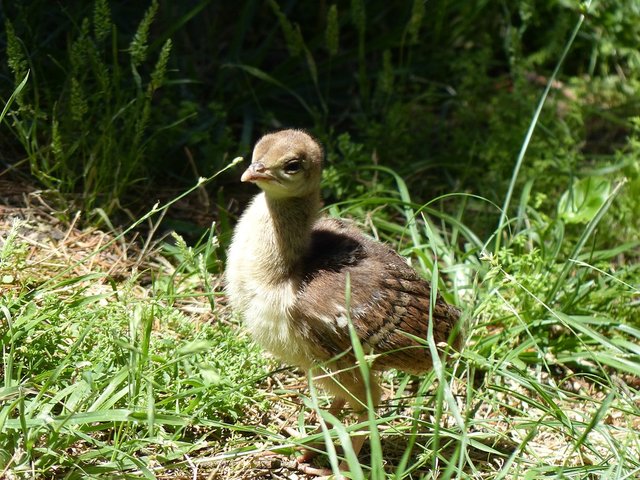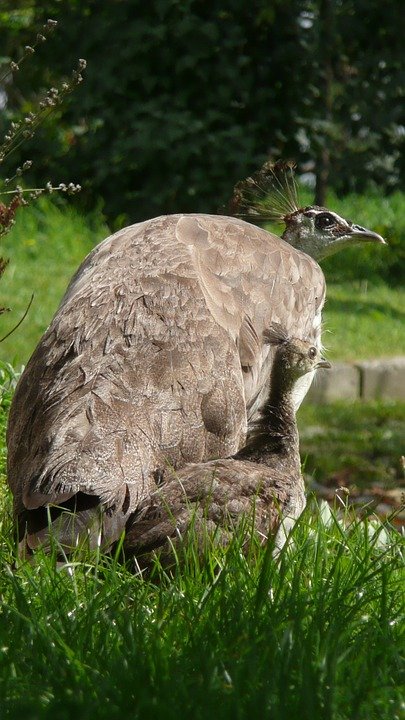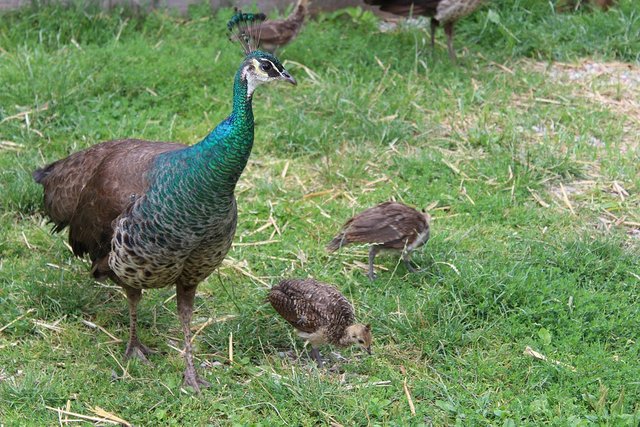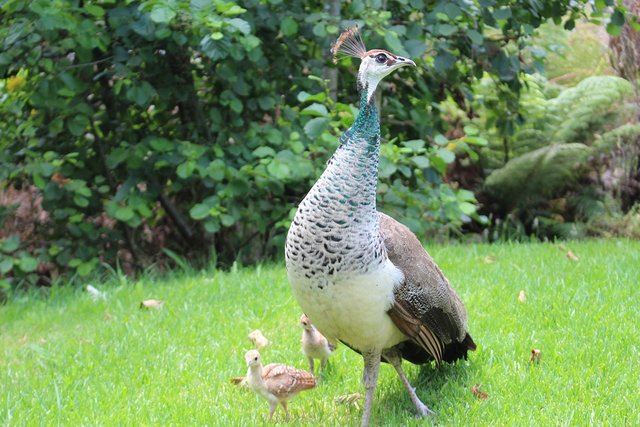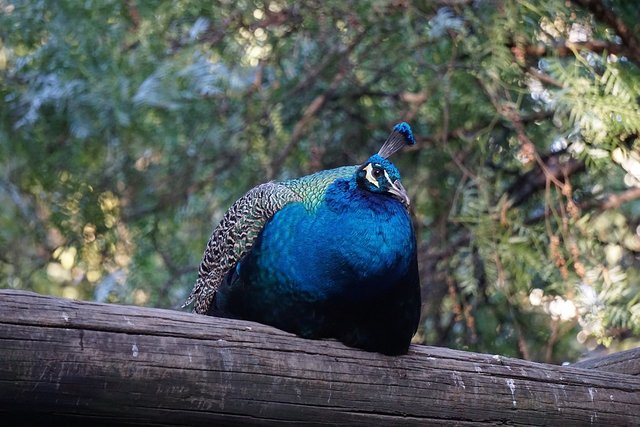 Their beautiful feathers aglow with colour,
Have tiny crystal-like structures to cover,
Reflecting the light, enhancing appearance,
Chasing the girls with much perseverance.
Sometimes the peacock may come in all white,
A beautiful, wonderful, pure looking sight.
As the eyes are normal and are not red,
This is called leucism, not albino, specially bred.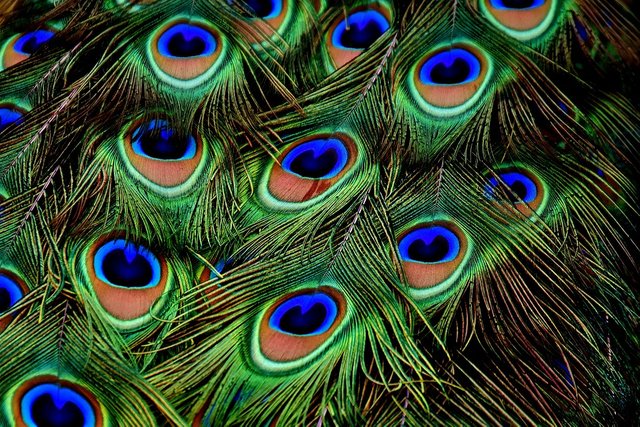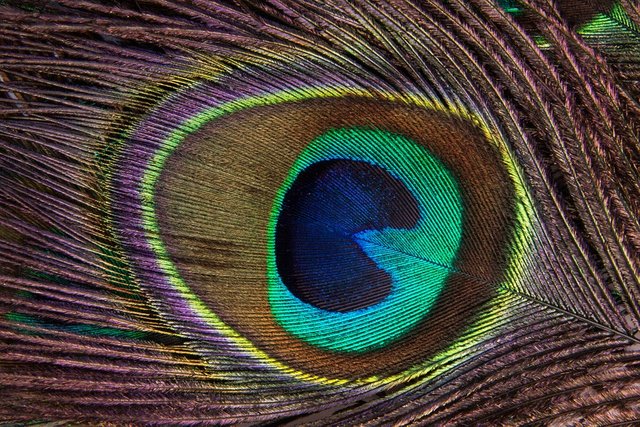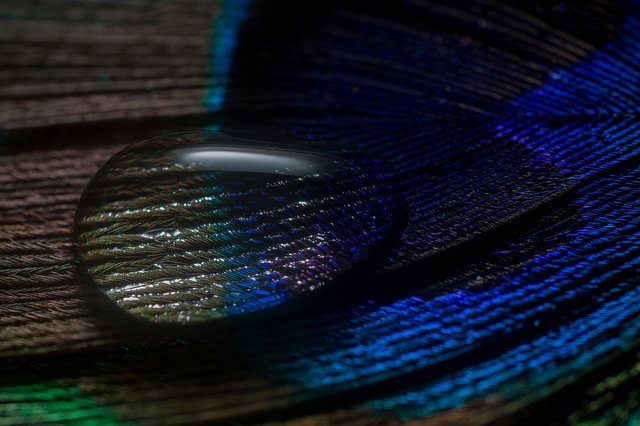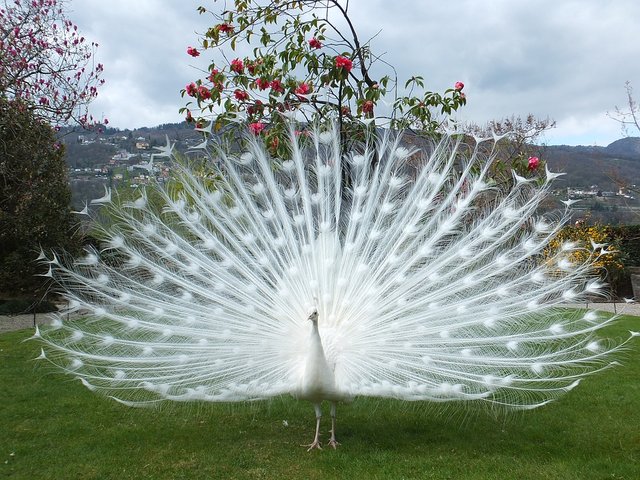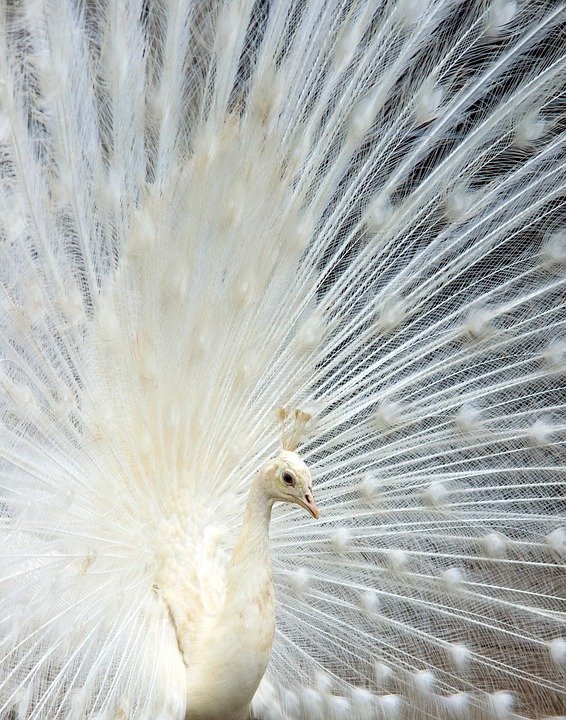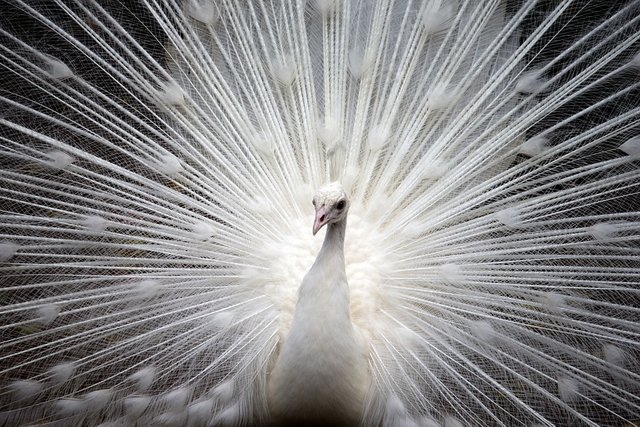 Their feathers can be gathered without harm,
As after breeding season has lost it's charm,
These feathers will fall each one to the ground,
They can be collected right where they are found.
These birds can live wild or kept as pets,
They're so very pretty and so lets,
For these special birds care and protect,
Enjoy their beauty, so close to perfect.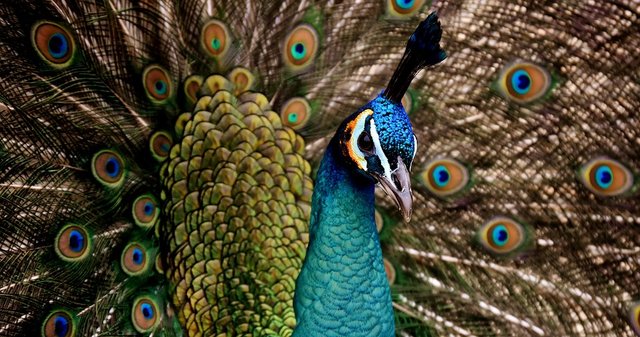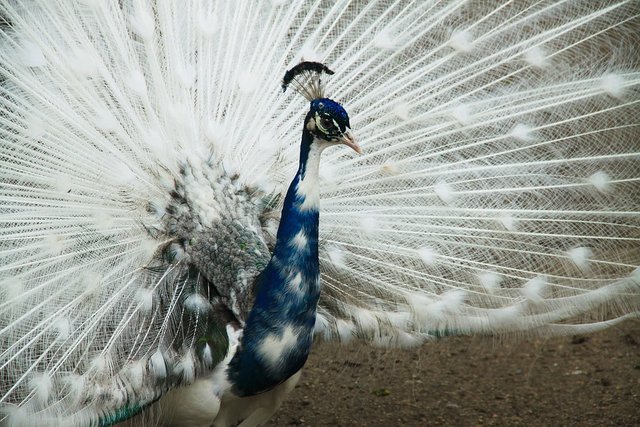 Poem by Sourcherry
Photographs from Pixabay