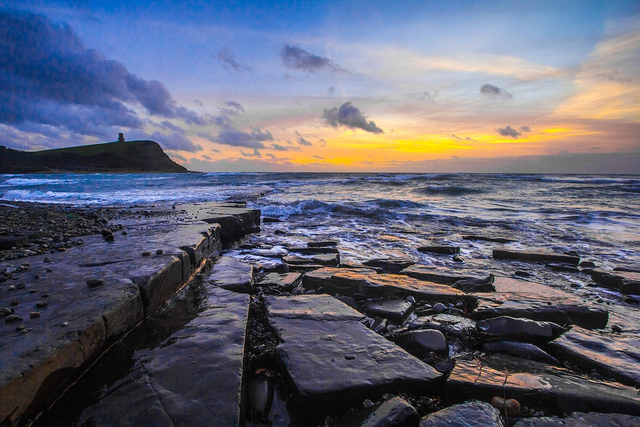 ---
Colors draining from a sullen sky.
A muted sunset through the static.
Glassy sand that shifts in droves,
under the crash of unyielding seas.
Sometimes I think that sea is me.
Beating shorelines into submission
shapes inorganic and forged.
But it is a glorious creation.
I forced it into shape.
Eroding pristine beaches.
It is my nature, I am the wave.
The inevitable ebb.
Flow.
And destructive crash.
It makes such beautiful sounds,
my razing ripples.
Chipping away at cliffs.
Cutting the land to my desire.
Swallowing whole every defeated stone.
They are now a part of me.
I will roll them in my palm until slippery smooth.
I wish I were fire because I would eat the world whole.
---
https://pixabay.com/photos/jurassic-coast-sunset-ocean-dorset-1089035/
Pixabay License
Free for commercial use
No attribution required