When I fall, I Will Crawl To The Finish Line (Poem for the weak)
I might lag behind,
I'll cross the finish line
Feet don't let me fall,
I'll fight the good fight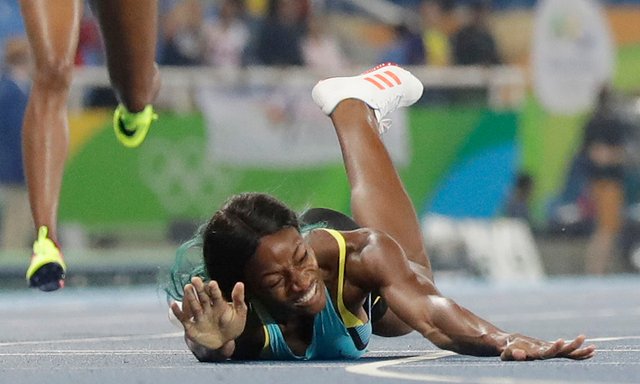 image source
I made a few mistakes,
But I'm on the right track
I failed a couple of times,
But it's never as bad
I hit brick walls now and then,
I feel like i'm locked in a box
No matter what,
I'm not going the wrong way
The evil side,
I'll never sway
My faith in God shakes,
There's every reason not to trust
This is when I have every reason to say,
Why should I give Him so much trust?
Still, I must fight
This strong desire to deny the only true God
I really can't say what went wrong,
But I know it's not long before victory song
My faith makes me feel like a fool,
The more you trust the more you lose.
Who am I? Mere mortal
To kick against the only immortal?
I learn a lot from life,
Lessons so precious that I have real life on the line.
This shall pass,
And I shall soar
This a poem for the weak heartened.
Do you feel lost, weak, sad or down with events of life?
You are not alone.
It's important to note that in the quest to make life better, we are certain to experience certain moments of extreme joy and extreme sadness.
Regardless of the results life gives you from the efforts you make, endeavor to keep shooting even after you hit bulls eye.
Never ever lose your momentum.
From personal experience, it is easy to lose momentum when you hit good success or failure.
Both are emotionally driven results which have the tendency of yielding worse results.
When you fall, choose to crawl to the finish line.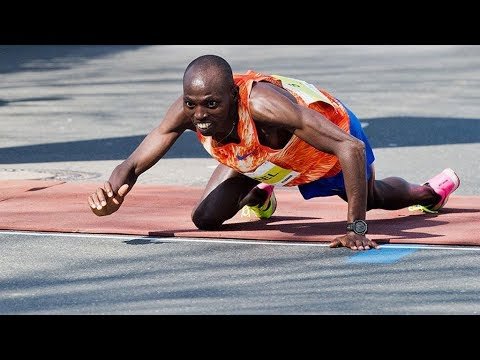 image source
Winners never quit, and quitters never win.
Allyson Felix, an American female 400m sprinter made a big dive across the finish line when her legs failed her. She took the risk and was disqualified for the sprint. However, she tried her best.
Second place runner, Kenyan Michael Kunyaga had a dramatic finish at HAJ Hannover Marathon, April 8, 2018. He crawled to the finish line.
Double your efforts and make it even better.
Regardless of what we get, we must chase what we want and need.