Co-immunity coiled
.
original short poem
.
    featuring images by Kasia1989,
    Thom-B-Photo,TaoBishu,
    and Matthew-Beziat.
---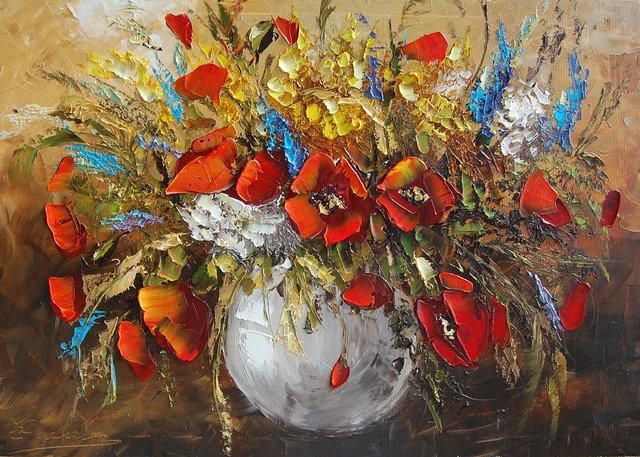 ---

---
Laced webbing,
up the sides of life:
zipped sweaters taut
with blooms and strife.
Vase of unlikely compatriots,
set on the sill to soak up sun.
Wilting but slight,
the mineral flows from another
perk up the bunch.
And on the day the inevitable comes,
some comfort in knowing, through scornful arcs:
we are tossed on that selfsame pyre of dawn
below song of jubilant larks.
---

---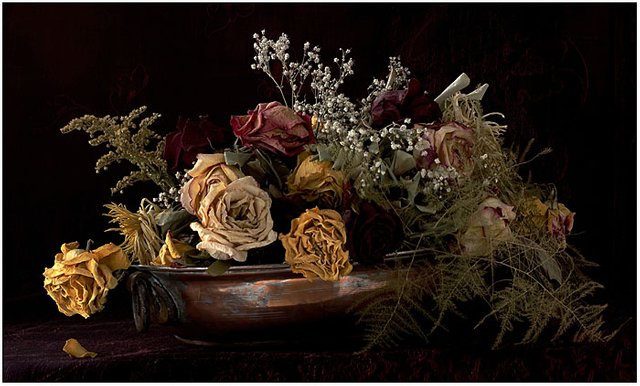 ---

---
Poem & reflections
by @d-pend
9/11/18
.
Images by
.
    1 — "Poppies in Vase" by Kasia1989
    2 — "Dead Flowers in HDR" by Thom-B-Foto
    3 — "Large, Rich, Peony Flowers" by TaoBishu
    4 — "Passionflower with Carpenter Bee"
---

---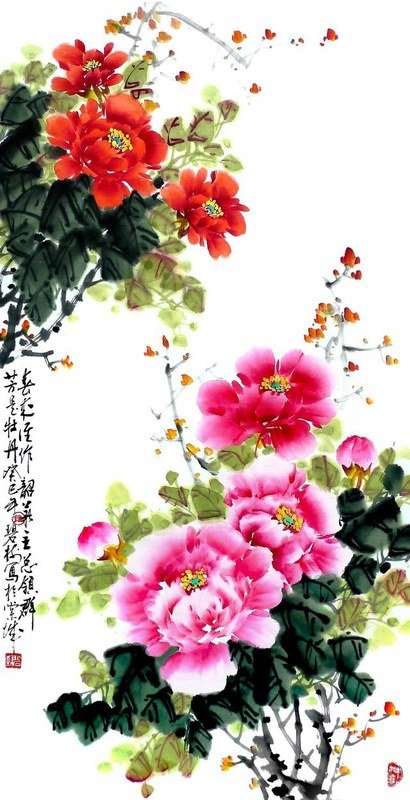 ---

---
Reflections
Good evening, friends. It is easy, sometimes, to become disillusioned while focusing on the more unsavory aspects of human nature. Or, when considering profit maximization in financial tunnel-vision, to lose sight of what true wealth is.

Community is that ambitious webbing, laced up the sides of life. Sharing sorrow and joy, celebrating together—lamenting our strife. It is that evincing of love, subtle but sure, sprung of inner heart-fount. It is that which, neglected—impoverishes, yet when nurtured with care becomes richness that exceeds every doubt.


In infinite love
and gratitude,
forever yours—
Daniel P.
---

---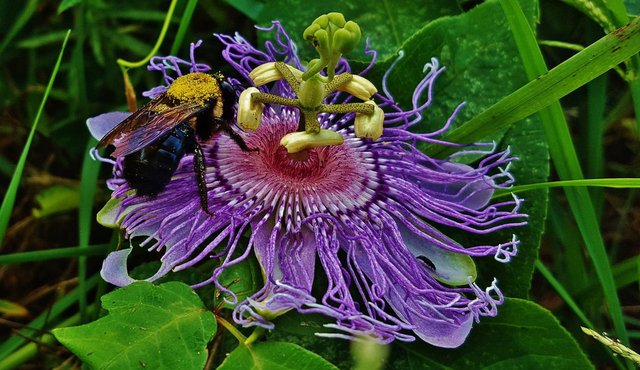 ---

---