Why you need to listen to Reply All
Have you ever looked at something on the internet and wondered why this thing exists? That this thing wouldn't otherwise exist if it wasn't for the internet and it's ever expanding horizons? The internet is filled to the brim with nonsensical content that supposedly means something, but you just can't pinpoint what it's supposed to be. Enter Reply All, your life has just changed forever.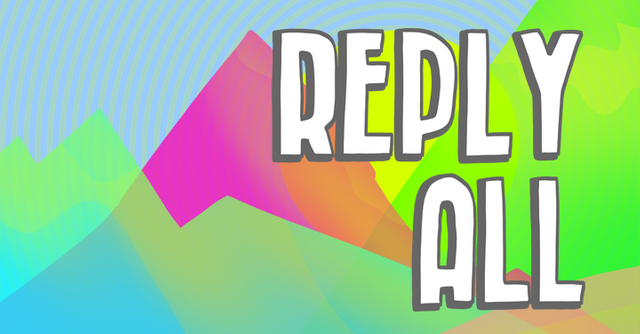 "Move aside, eyes," said my ears.
Podcasts are still generally new on the market compared to the likes of television. Most people have heard of podcasts, but they are clueless as to what it actually is, what it does and how it works. Podcasts are auditory forms of media. They are listened to as one would listen to the radio. In the car, at home, walking with earphones, washing the dishes, cleaning the house or just as white noise in the background. Podcasts are available as a series of episodes that one can download at home or listen to on the go. Some quality podcasts include Serial, This American Life, WTF with Marc Maron and Comedy Bang! Bang!
I have become totally addicted to listening to podcasts, I currently have 30 different feeds pumping out content for my ears to digest. Podcasts are a fantastic way to consume media. People are constantly on the move, out and about minding their own business. This is why podcasts are perfect for the 21st century, the majority of the population just doesn't know it yet.
By the people, for the people!
Reply All is a podcast created by Gimlet media. It is one of their first podcasts and now serves as one of their flagship titles. The hosts are PJ Vogt and Alex Goldman with occasional co-hosts and journalists Sruthi Pinnamaneni, Phia Bennin and their boss Alex Blumberg with whom they have a hilarious segment on the show called Yes/Yes/No.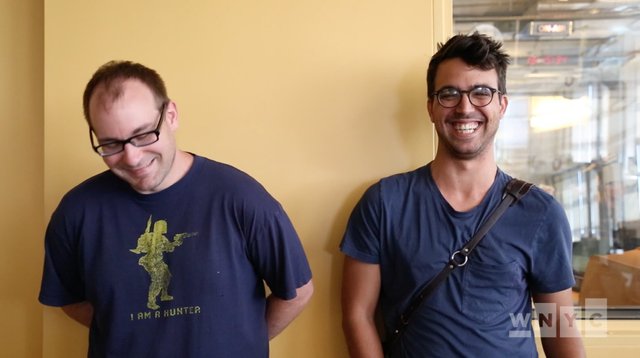 Reply All is a show about the internet. That's the short version. It's a show that brings you stories from across the world's most infamous, broad and interesting platform: the internet. A person wouldn't think that there are stories worth sharing on the internet, it's just full of moms' status updates and cat videos, right? Wrong. This show reveals the stories that are happening on the internet, and they're not just forum drama as you might think. They're real, fleshed-out stories that impact real lives. They are as real as your own.
What most people don't realize is that the team of Reply All are journalists. They are trained to fish out stories that make people interested, and the stories that they manage to pull out are extraordinary. They never fail to keep me captivated for a full half-hour. Sometimes they goof with their boss on a nonsensical tweet, sometimes they interview heinous criminals in prison to help the police with a murder and sometimes they just help a boy on craigslist find his missing turtle. In all cases, they manage to create a story that keeps the listener listening.
"Yeah, I choked on a hot dog. It's not a choice I made."
Some of their stories include; the story of a boy in an old photo that became the infatuation of an entire forum, decoding his life for years just by looking at a single photo. As the team set out to find this boy (now man) the plot thickens unexpectedly. The story of a Hasidic Jew who got shunned by his community, who he's been a part of for his entire life, and his children simply because he was secretly using the internet. The story of an Australian teen who made the most boring Facebook group ever, a satirical parody of a normal office, and how it exploded into an internet phenomenon and, eventually, his face.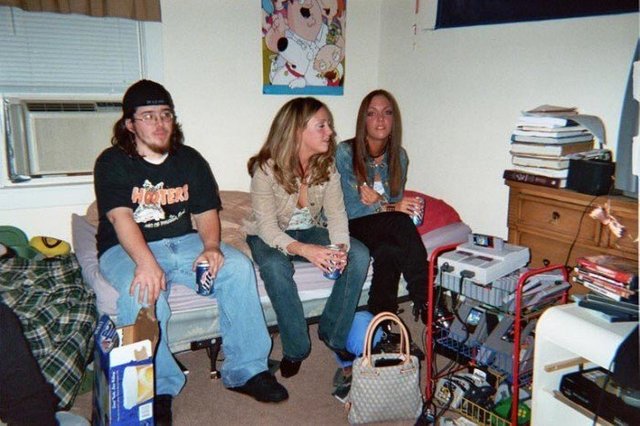 The photo that sent a part of the internet ablaze with deductions.
Some other stories include why US President Donald Trump has been inexplicably linked to the persona of Pepe, a sad and pitiful frog, in forums such as Reddit and 4chan and is now the poster child to white-supremacists and xenophobic nationalists. The story of the wonder child of the 70's in the United States, Mason Reese, and why he was crying for no apparent reason on national television. After 40 years he finally opens up. Probably one of the best stories they've ever done is how they examine a video of a mouse carrying a slice of pizza on the New York subway turn into the investigation of a mysterious woman who is supposedly controlling New York City from the shadows and her eventual rule will be known across the world.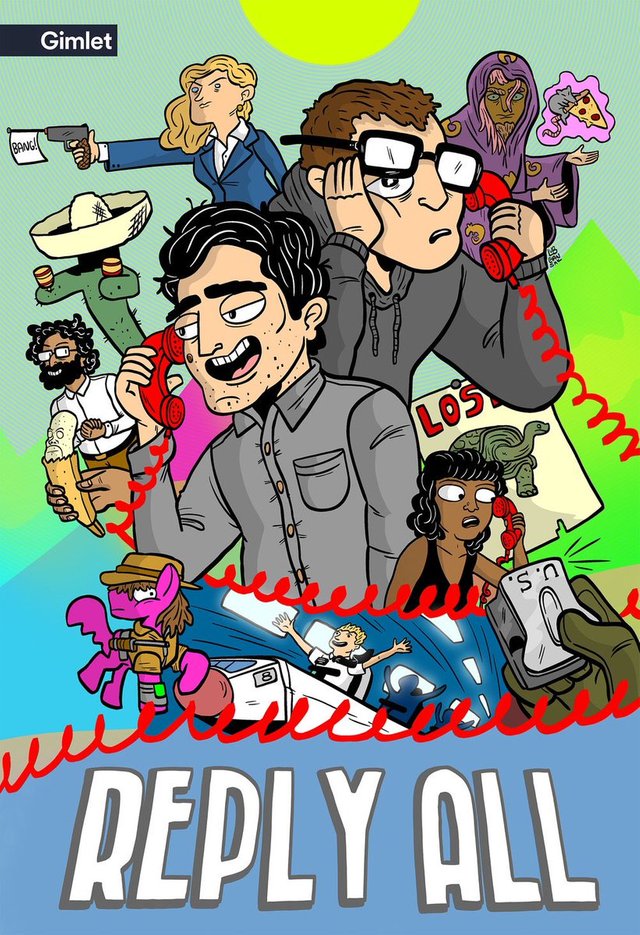 These stories are much more entertaining than the news.
"Quality is not an act, it's a habit."
The production value of this podcast is breath-taking at times. The amount of work that gets put into the sound design is clearly of expert quality and is used to its fullest extent. The stories contribute an immense load, but the sound design is often an element that is overlooked. This is because it happens so seamlessly. The listener hardly notices when the sound does what it's supposed to and more.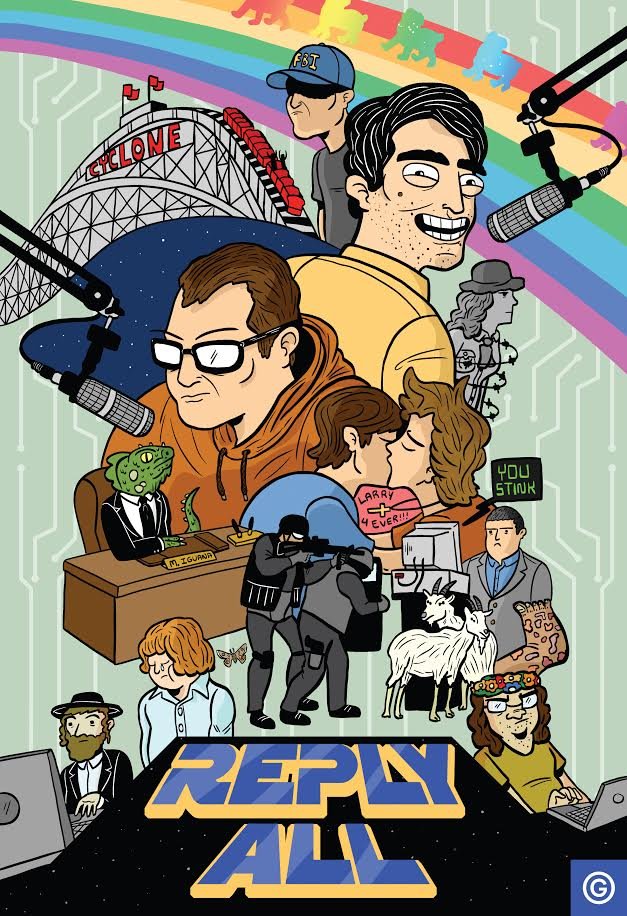 The content of the show is also of such amazing value that it stuns me to think they produce one episode every week. There were moments where I laughed my ass off and there were moments where I was on the edge of my seat because of crucial dialogues. Not many people can do this and it makes me excited for future episodes.
Reply All is an amazing podcast that really needs to be listened to by anyone that enjoys modern, super interesting stories, quality journalism or even just comedy. I would recommend this to anyone that has an interest in true, enlightening stories and sense of humor. By the end, you will wish there were more.