Why doing what you love is always the best option!

We love a good podcast! Its like radio and always gives us a chance to have a really good chat on a variety of subjects.
This month podcast creator and host Vernaire Bass of the 'For the Creators Podcast' sat down with our Senior Art Director Nene to talk about her creativity, what inspires her, what she is most proud of during her 13 years in the industry and of course some of the challenges she had and how she overcame them. Hear Nene gist on episode 29 which is available to download from iTunes, Spotify, SoundCloud and all major podcast formats.
https://soundcloud.com/forthecreatorspodcast/ep029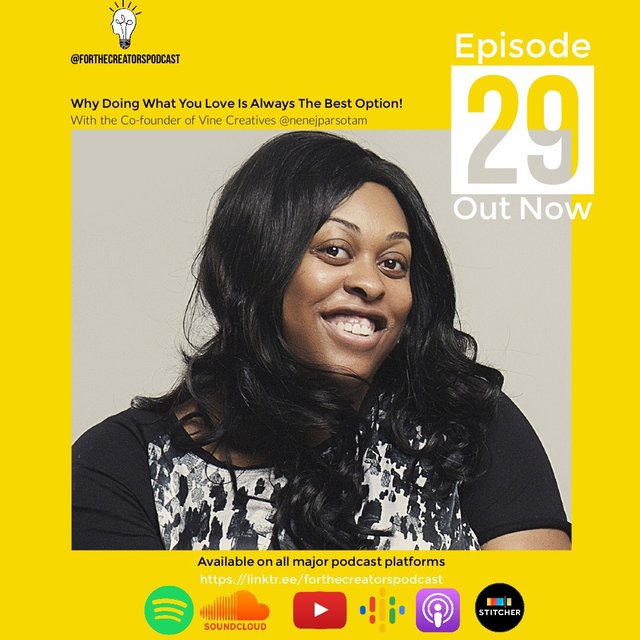 For the Creators Podcast is a show which spotlights talent, entrepreneurs and creatives primarily from the arts, music and film. It is a motivational, education and entertaining podcast which allows its' guest to open up and discuss what they love. Their guests have come from companies such as Shazam, Lambb, Vamp and Manhood Academy as well as very successful individuals.
New episodes are released every Monday and Wednesday so follow them on Instagram as their creative content is how we connected with them. Its great!