Most people tell stories in the form of a jumbled up narrative. Basically, you try your best to get it all in order but you always leave out little details and may come back to them later. Rehearsed liars, on the other hand, tell their stories with a lot of detail because they have rehearsed the lie. They have practiced it and know what they are going to say.
Deception Tip 17: Liars add lots of detail to their stories and can be overly specific. Whereas truth tellers use more general statements and estimations.
Listen to the Deception Tips Podcast By Spencer Coffman Today!
E17 - Detailed Stories - Deception Tips Podcast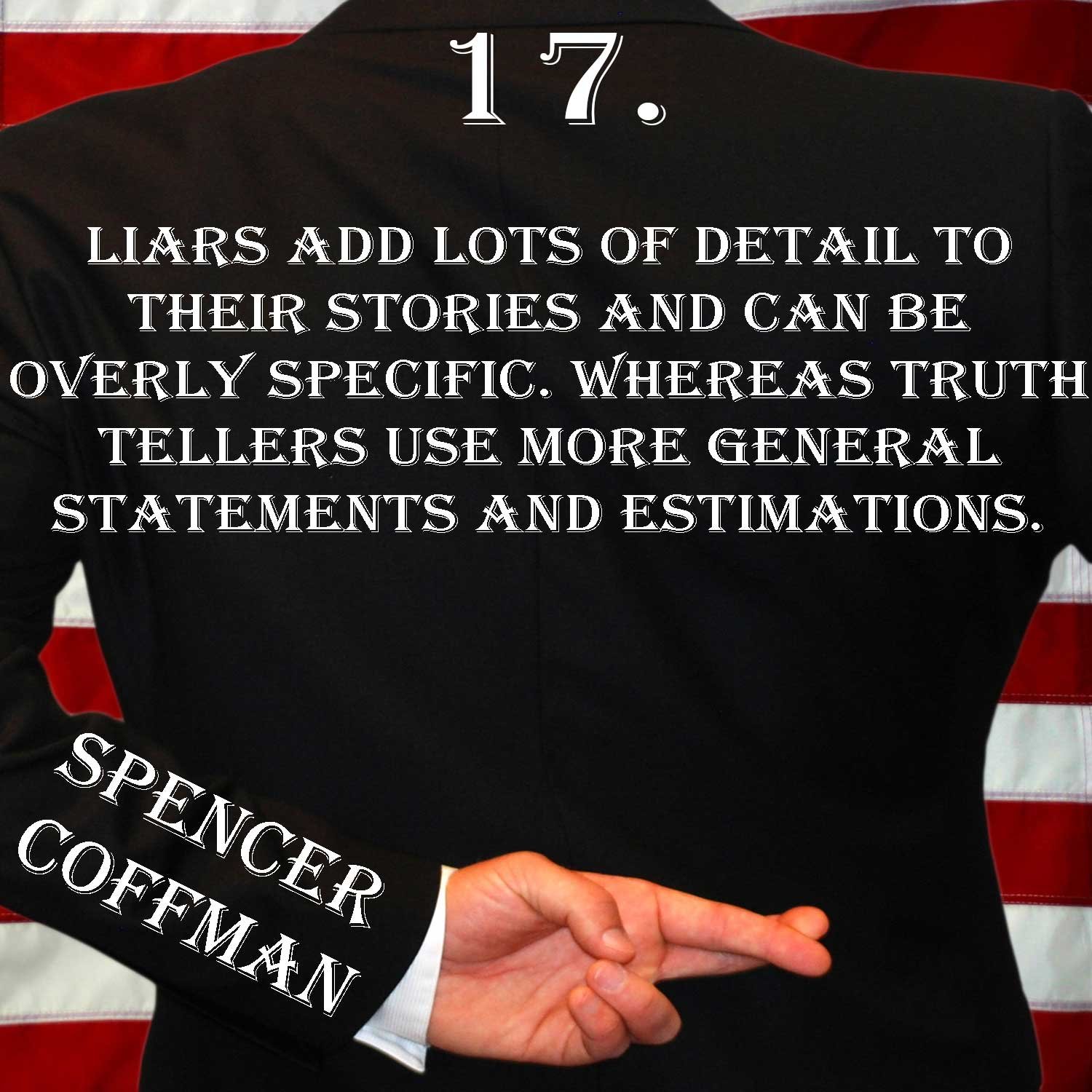 Listen on: iTunes | Stitcher | TuneIn | iHeartRadio | Google Play Music | Overcast | Podnova | Player.fm | Feedly | Netvibes | MyYahoo | SubToMe | RSS feed |
Deception Books By Author Spencer Coffman
A Guide To Deception
Deception Tips
Deception Tips Revised And Expanded
Deception Tips Blog
Deception Tips Videos
Facebook Pages
A Guide To Deception
Deception Tips
---
For more great information take a look at the supplemental content on this website. and check out these great blog posts. In addition, feel free to connect with me on social media.
If you've found this post to be useful in any way, kindly show your support by upvoting, commenting, sharing, and resteeming. You may also wish to follow me and be alerted when I post new content.
Thank you,
Spencer Coffman
SpencerCoffman.com