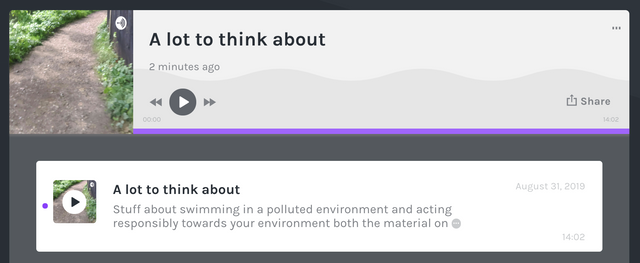 A long time since I've done this, but I want to do more. I think of it as a kind of distributed voicemail - it's for everyone who wants to listen to it, not for anyone in particular. It's just me saying "Hi, this is how I am and what I'm thinking about." in an audiobloggy kind of way, a different way to hear my voice than just reading me and without the distraction of my mug staring into a camera.
Today I talked a bit about material and information ecosystems and our responsibilities as part of those ecosystems to maintain them, steward them, keep 'em clean. Not as heavy as it sounds (I should be in marketing!)
Anyway, try it out. It's also an experiment with using anchor.fm to host and distribute. Eh. We'll see.