The relationship between anarchism and cryptocurrency
Podcast Episode 35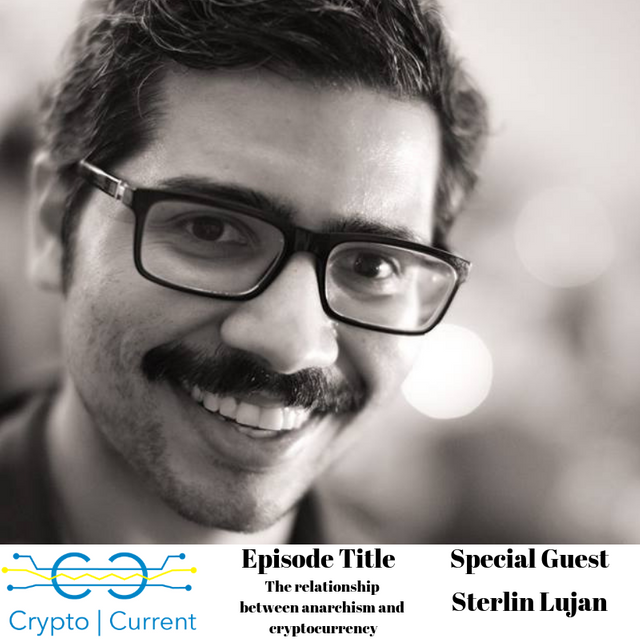 @sterlinluxan joins us today to take a deeper look at the relationship between anarchism and cryptocurrency.
Sterlin Lujan is a futurist, freedom activist, visionary, and public speaker. He is the former Communications Ambassador and Opinion Editor for Bitcoin.com. His background is steeped in activism, journalism, academia, and cryptocurrency technologies. He worked with Bitcoin.com from 2015 and until 2019. Prior to his foray into cryptocurrency, he studied psychology and clinical counseling. He has a bachelors degree in psychology from Texas A&M University. He is happily married to his beautiful wife Cecillia and they live together in Texas. He is currently working on finishing his first book, a collected works called, Dignity & Decency: Rhapsodic Musings of a Modern Anarchist.
*Disclaimer. None of this information is financial advice.
Listen to This Podcast Episode: Listen
~
If you would like to be interviewed on our podcast, please reach out here!
Learn More: Crypto Current Website
Conference: https://crypto-currentconf.co/
Twitter: https://twitter.com/cryptocurrent
LinkedIn: https://www.linkedin.com/company/crypto-current-llc/
Instagram: https://www.instagram.com/cryptocurrent_
Facebook: https://www.facebook.com/cryptocurrentpodcast/
Minds.com: https://www.minds.com/CryptoCurrent_co