Leaving healthcare to do cryptocurrency full-time
Podcast Episode 46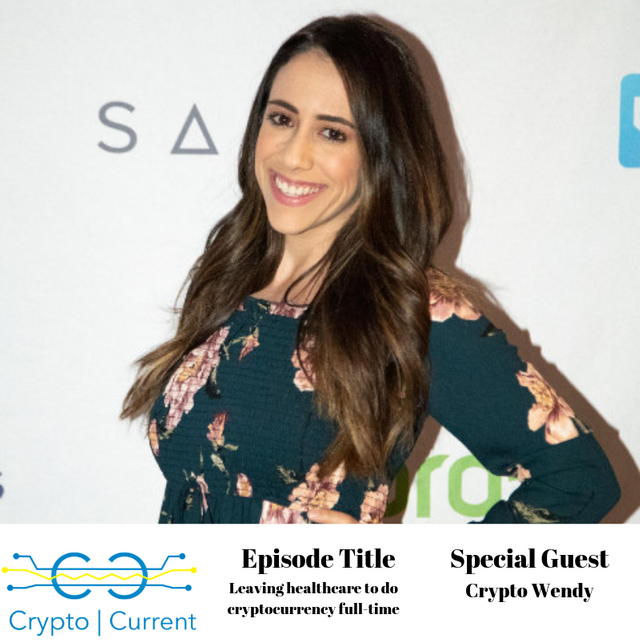 Today Crypto Wendy discusses how leaving healthcare to do cryptocurrency full-time has been one of her best decisions of her life. Prior to entering crypto, Wendy worked in healthcare at the largest infectious disease company in the world. Wendy became interested in cryptocurrency & blockchain technology in 2017. She quickly realized that blockchain technology would not only revolutionize & improve the quality of life, but that it would also provide financial reformation for people globally.
Wendy has been in crypto full time since the summer of 2018 & focuses on providing transparent marketing & media solutions for blockchain companies globally, along with hosting face to face meetups and educating the community.
*Disclaimer. None of this information is financial advice.
Listen to This Podcast Episode: Listen
~
If you would like to be interviewed on our podcast, please reach out here!
Learn More: Crypto Current Website
Conference: https://crypto-currentconf.co/
Twitter: https://twitter.com/cryptocurrent
LinkedIn: https://www.linkedin.com/company/crypto-current-llc/
Instagram: https://www.instagram.com/cryptocurrent_
Facebook: https://www.facebook.com/cryptocurrentpodcast/
Minds.com: https://www.minds.com/CryptoCurrent_co
Uptrennd.com https://www.uptrennd.com/user/NDQ2Mg==