What Bitcoin Did and Peter McCormack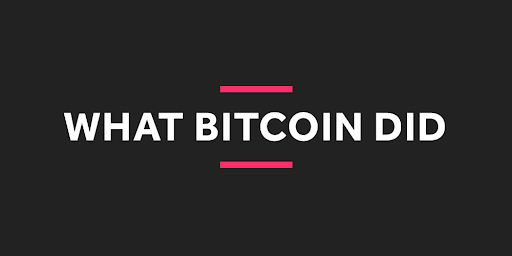 In this episode of CRYPTO 101, Matthew had the opportunity to chat with the host of another popular crypto podcast — What Bitcoin Did — Peter McCormack.

Who is Peter McCormack?
After running a successful London advertising agency with 35 staff and a 3 million pound turnover, Peter found himself without work and in the midst of a rapid divorce. Soon after, his mother became very ill with cancer. In the family's effort to alleviate her symptoms they attempted to secure some CBD oil, which of course was technically illegal. The only way to obtain it was to purchase it online with Bitcoin. Peter was the family member who headed this up. During this process he became aware of Ethereum which later led to him investing in both it and Bitcoin before the enormous bull run in 2017.
 
Peter has had a rather tumultuous few years. Not only was the divorce swift and hurtful, his mother did not make it through cancer. Almost overnight Peter lost touch with his former life and career. He admits that "there was a year there where I am not even sure what really happened." Drugs and alcohol played a major part in that but one cannot deny the emotional toll such events take on our plans.
How did the Podcast Start?
Peter was a writer first. The idea to start a podcast came from a close friend who recommended the name 'What Bitcoin Did' to reflect both what Bitcoin had done in his life and what Bitcoin has done for an entire nascent industry. The podcast initially was a way for Peter to interview influential people in the space to learn more about what Bitcoin is still doing while providing an income for Peter and his family. It has now become one of the most popular podcasts in the space — which honestly feels like a reflection of the hard work and production value of the show. One of the reasons for this is Peter's determination to do most of his interviews in person. This creates a slick rapor between the two conversants and allows Peter to get hands on experience with the forefront of the cryptocurrency space.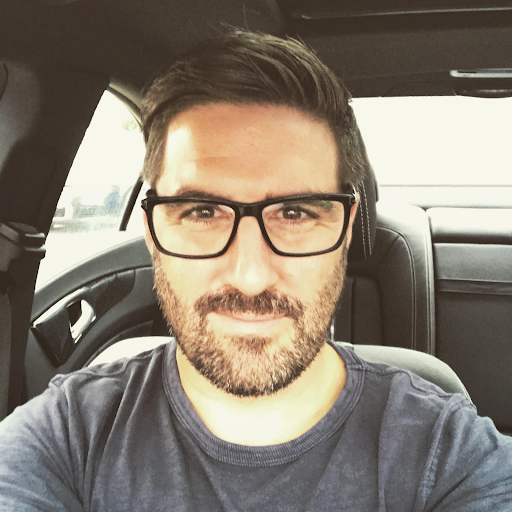 "I always thought I could be a journalist… But I am just not professional enough."
What is it about Bitcoin?
Peter was refreshingly honest here:
"A lot of it is coincidence and chance right? I just fell into it. If it hadn't been Bitcoin it would have been something else."
Bitcoin was an integral part of his tough few years and his successful investment off the back of it. However, he admits that he is fascinated with stories and it is undeniable that the Bitcoin and cryptocurrency space produces riveting stories. 
"I try not to have too strong an opinion on anything. I allow my opinion to get easily swayed, so I can learn as much as I can to try and do as many interviews as I can to the highest quality."
The podcast deals mostly with Bitcoin but does not limit itself to the grandfather of all crypto. Peter has branched into the world of other prominent projects and issues concerning the political side of cryptocurrency.
The Socialist vs the Libertarian.
This was a fascinating part of the conversation — it resonates strongly with me because I am enduring a similar struggle. Like Peter I have long considered myself in line with many socialist values, but there is no denying that Bitcoin is championed most powerfully by the libertarian movement. I believe that both school's of thought have a massive amount of overlap with the philosophy behind Bitcoin and perhaps both labels fail to fully capture what it is that Bitcoin is doing.
Finally
Like most of the influential people CRYPTO 101 has interviewed, Peter's practice and advice is to keep educating yourself. The positive movement of the entire crypto space is fueled by people who research what is happening and get involved in the projects that inspire them.

And if you haven't already, please do check out the What Bitcoin Did podcast.

Written by: Glen Veitch