Made With Vue.js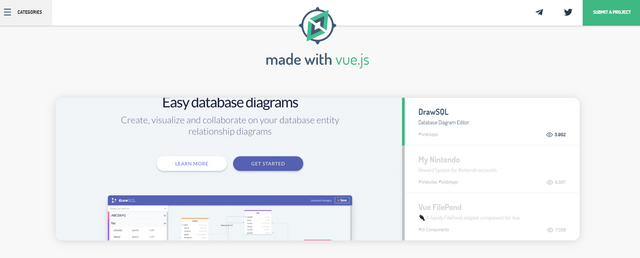 A collection of projects made with vue.js!
Are you a Vue.js developer? Then try out Made with vue.js!
Made With Vue.js is a collection of vuejs projects. You can see here different websites, components, frameworks and applications. They also have some blogs that you can read and learn vuejs.
Start exploring the world of vuejs now!