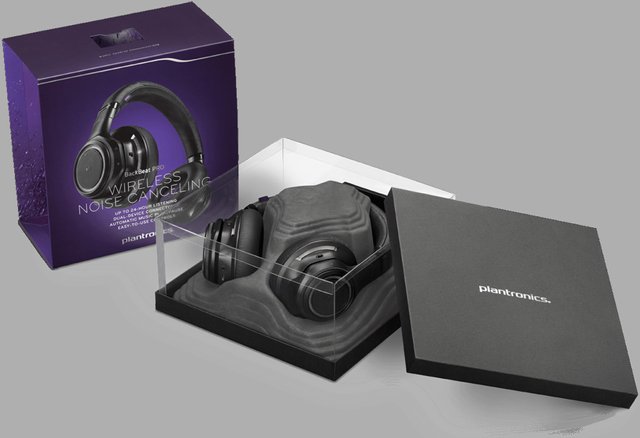 Plantronics BackBeat Pro are great wireless headphones for music lovers on the go, including frequent travelers that do love to enjoy music and want to take advantage of the noise cancelling technology as well. They are well built and sound great, but that does not mean there are no things that may fail and cause you a problem. My pair did just that recently out of the blue and I was scratching my head trying to figure out why they suddenly stopped working at all when the day before the headphones were just fine.
The headphones were not charging anymore, nor did they turn on, but if I plugged in the USB into a computer the Plantronics software did detect them just fine and I could change settings. Not charging and not turning on anymore was clearly pointing at a problem with either the battery or the electronics responsible for the battery...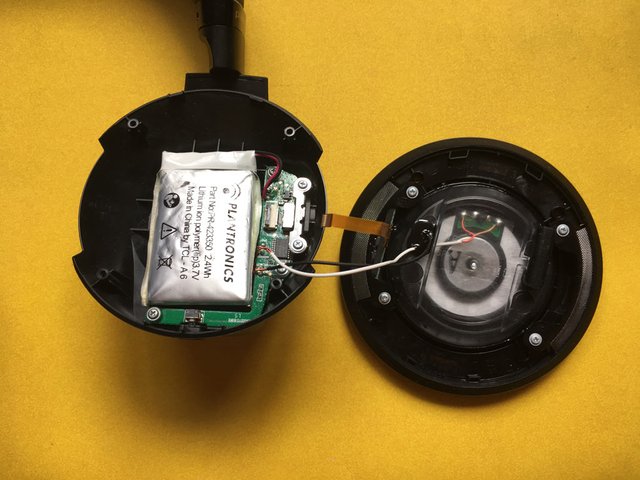 Opening the headphones has confirmed my suspicion, the battery inside the headphones was the cause of the problem... it was "puffy" a clear sign that it was dead and measuring the voltage with a multimeter has confirmed that - 0V. Normally one would just send the headphones for a warranty replacement, if they are still in warranty, but being a curious tech guy I wanted to figure out the problem and solve it myself.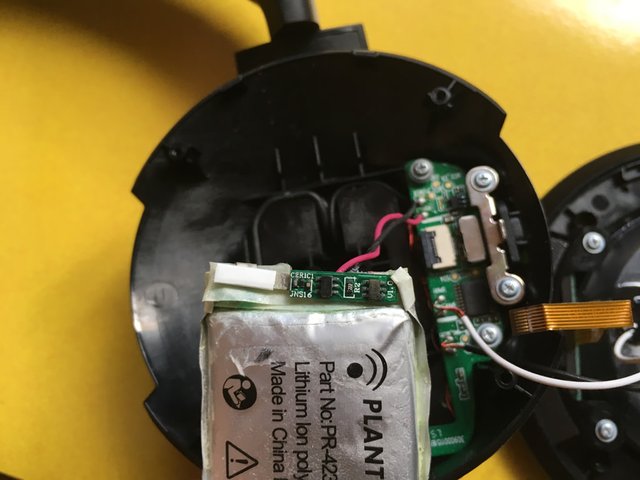 Not only the battery was "puffy", but it seemed that it was also leaking as there was a notable corrosion on the protective circuit board of the LiPo cell powering the BackBeat headphones. Again, the headphones were working just fine the day before and they were charged, so imagine my surprise when I saw the situation with the battery inside.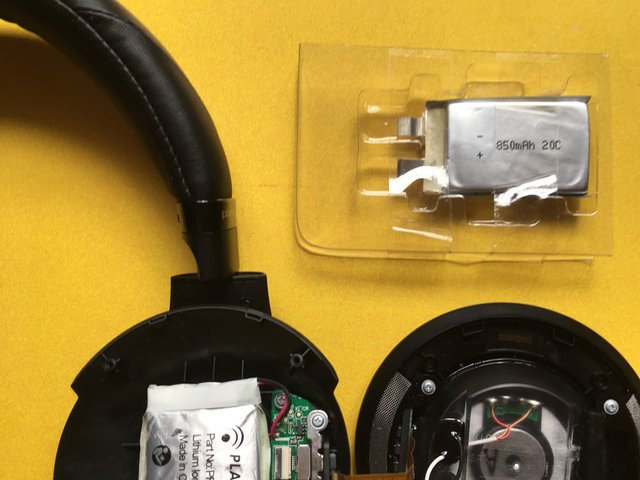 Anyway, fortunately I keep a stack of new LiPo cells with different capacity and sizes handy in order to be able to fix problems like this one with dead batteries. Checking what will fit inside the headphones I found an 850 mAh cell that fits perfectly and should in theory be able to provide about 30% more playtime compared to the original battery. After a bit of soldering time the new battery was in place, I checked that the headphones are back in action and the new battery is charging fine. So the Plantronics BackBeat Pro Headphones are now alive again and I'm yet to deplete the new fully charged battery to see if and what the extra playtime they will have with the replaced higher capacity battery.

If you have a question or want to add something, then please leave a comment below.
---
Did you like what you have just read? Check my other posts on steemit @cryptos