This afternoon I decided to transfer the growing snake grass beside our house. my mother bought this unusual grass last April at the Panaad park in brgy. Mansilingan Bacolod City.
The height of the grass when the last time I saw it ranges from 3 to 4 inches if I'm not mistaken. then I found yesterday that the grass is bountifully growing with more than 3 feet in height.
So I better remove it from the pot and planted it beside the wall of our house. According to my mother it is a snake grass. But I did some research to check if it has other term or names.
I search in the web and key in the types of grass. Then here is the other name of the grass and the definition is not my own words or composition. it was copied then pasted it here for reference purposes only.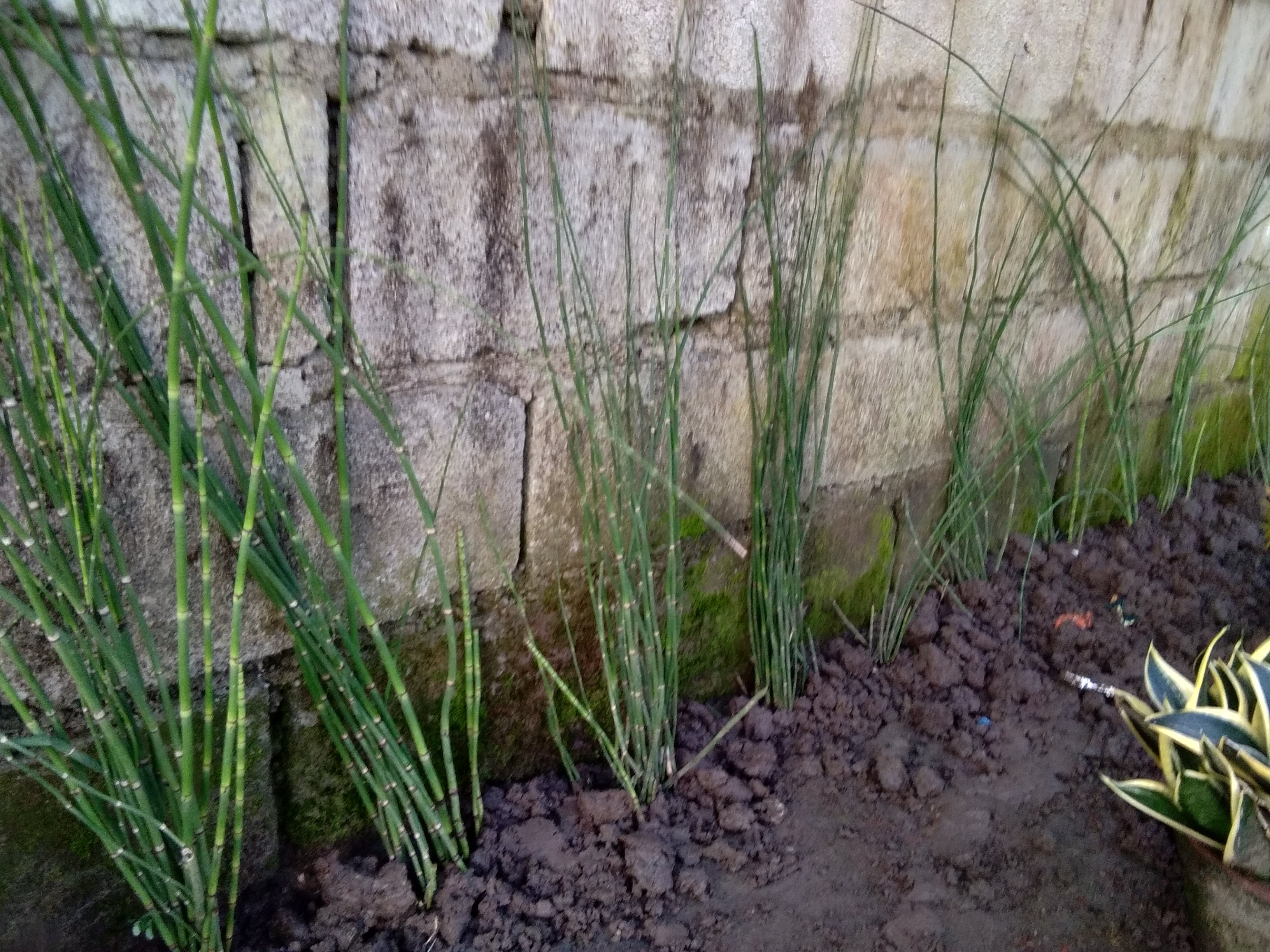 Equisetum hyemale
Equisetum hyemale, commonly known as rough horsetail, scouring rush, scouringrush horsetail and in South Africa as snake grass, is a perennial herb in the fern Division Pteridophyta. It is a native plant throughout the Holarctic Kingdom, found in North America, Europe, and northern Asia.
Source :
https://en.m.wikipedia.org/wiki/Equisetum_hyemale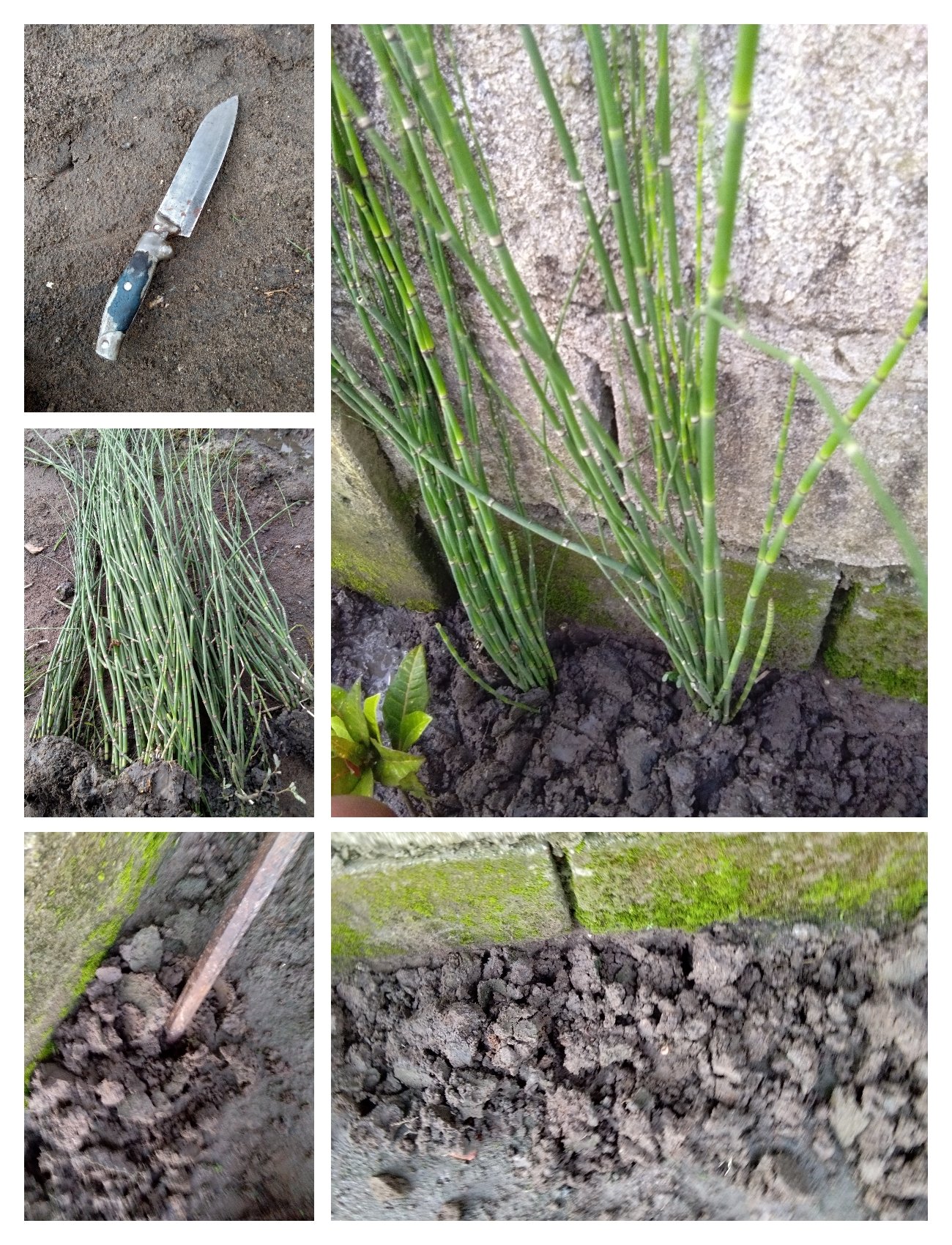 I cultivate the soil and dig a hole where I can put the grass part by part using the ripping bar and non-use knife to to easily separate them.
honestly I am not really good in gardening stuff but I hope I did the right thing.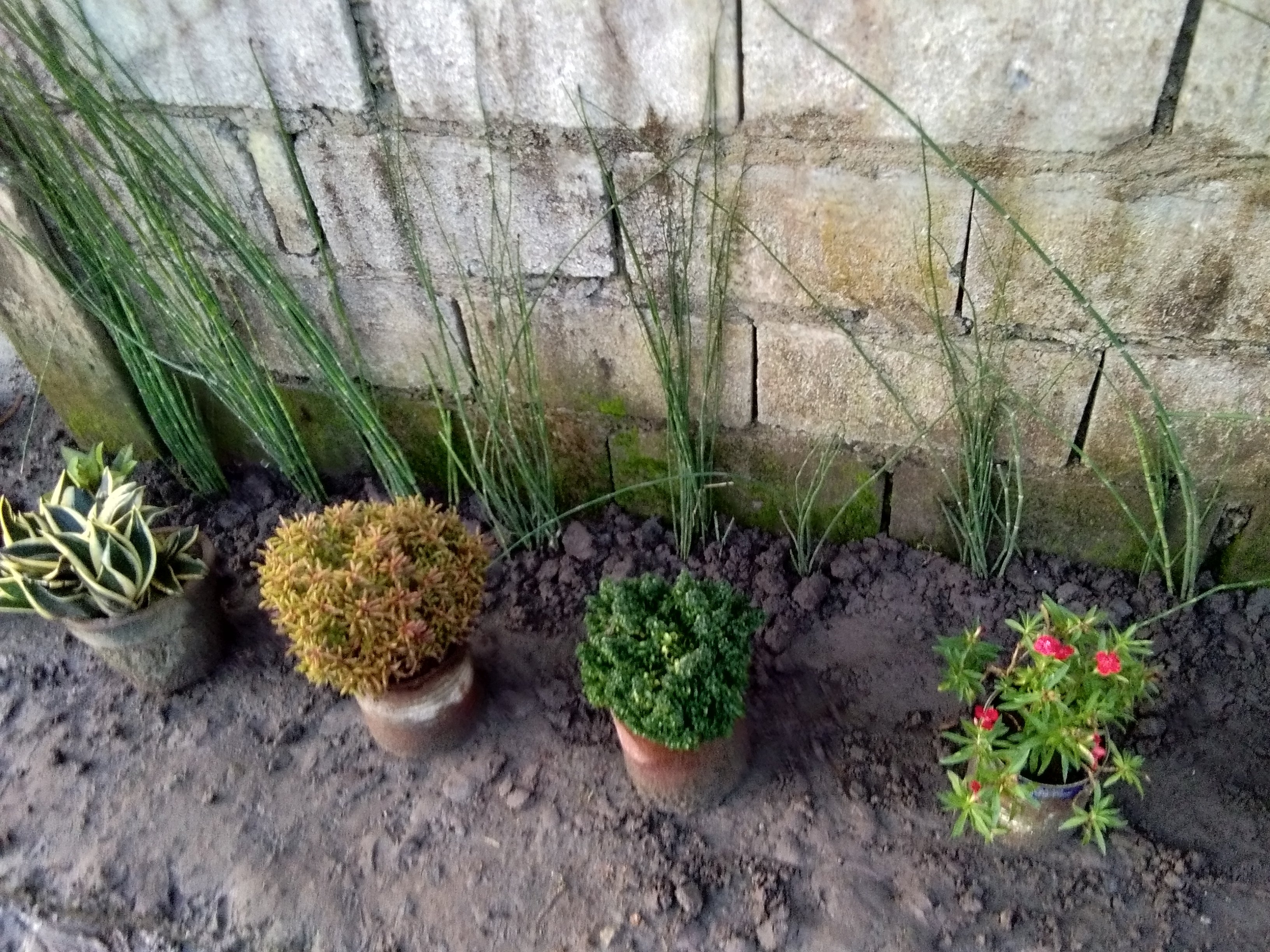 Just leave your comments, upvote , and resteem
Thank you for visiting!!