Our story picks up after a terrible fight
I had in a bar with an orca over a krill gal that I love named BlueBerry Krill. What a mess we left behind. I heard afterwards even a cleaner had to come to town. I was glad I had already gone to the hospital because, trust me when I tell you, nobody wants to mess with a Steeminator.
The local sheriff had taken me
from the hospital to the PlankTown lockup, and I was pretty sore from that fight. That Orca kicked my thorax at first, but I surprised even myself when I went completely plankshit and I ended up kicking his caudal peduncle.
Sitting in jail
with my antennae feeling the cold wet prison wall, I could feel a little smile creeping over my bruised face. I must have looked like a pufferfish.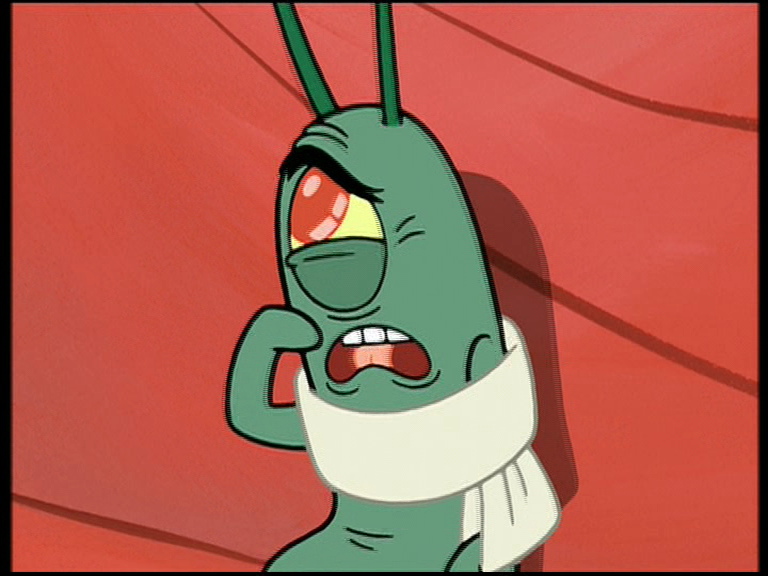 And now I wait.
I know my MinnowMama tried, and she's probably not too happy with me at the moment. I just hope she knows I didn't start any trouble, I'm just a plank in love. And. Now I wait. For my BlueBerry Krill. If she likes me she'll come to visit me. Tap, tap, tap. Prison sucks.
PlankTown Prison Blues
I hear the train a comin' rollin' round the bend
I ain't seen the moonshine since I don't know when
Well I'm stuck in PlankTown Prison and time keeps draggin' on
While that train keeps a rollin' to the forbidden zone
Well when I was just a young Plank my MinnowMama told me Plank
Always be a good Plank don't ever play with flags
Well I flagged a Plank's new blog post just to watch it die
When I hear Witty's whistle blowin' I hang my head and I cry
Well I'll bet there's rich whales eatin' in some sunken pirate ship
Probably drinkin' WhaleAle and eating lots of weeds
Well I know I had it comin' I know I can't be freed
But those DollFinns keep a swimmin' and that's what tortures me
Well if they freed me from this prison if that railroad train was mine
I bet I'd move it on a little farther down the line
Far from PlankTown Prison that's where I long to stay
Then I'd let Witty's lonesome whistle blow my blues away
Lyrics adapted by TheBugIQ from Merle Haggard's Folsum Prison Blues
Vocals by TheBugIQ
Guest appearance by @patrice as the Steeminator. She'll be back.
Guest appearance by @enginewitty as Witty, PlankTown's Express Steem Locomotive
Images courtesy of GSE
Wardrobe provided by PlankTown Prison System
PlankTown™