Reach Out To Us For Account Creation and If You Have RC Issues
Hi Plankton Hodlrs and Steemheads!
We just met some generous friends here in Steemit who are willing to help us in making the account creation process easy for the newbies who would want to join us here in Steemit. Our friends,@taskmaster4450 and @mcfarhat from Actifit has sponsored free account creation for a good number of people who would be passionate in becoming an active steemian. Thank you, guys!
If you have friends and family members who want to be one of us, they do not need to wait days to get a Steemit account, please let them join us in Discord, https://discord.gg/D7t72fM. We are building a good community of Planktons and we would be willing to nest them or help them learn the best practices of steeming. Along with the free account is a 10 SP delegation from the Actifit team good for 3 months, to make sure they can do some basic Steemt transactions.
If you are already a Plankton here in Steemit and you encounter RC issues, we may be able to help you with it, just feel free to join us in Discord and enjoy the Plankton Token crowd. We also have some other perks happening in Discord, feel free to check us out. Plankton, aims to unite all small accounts in Steemit and realize the power that we have with our huge number and make Steemit greater than it is already. We aim to help boost everyone and at the same time build a strong community with solidarity being in the core of it all. Plankton Token has its power from the community and for the community.
This offer is open for all Steemians most specially the PLKN Holders.
Tagging PLKN holders for their attention:
@anarchy999
@annelaurie
@atongis
@benedict08
@blacklux
@bookoons
@cadawg
@cavampire
@chrismadcboy2016
@chrismadcboy2016
@cindyhartz
@cindyhartz
@cryptictruth
@davidchen
@dera123
@dominion01
@dominion01
@ecoinstant
@ecoinstar
@filosof103
@florino
@freddbrito
@gerber
@immanuel94
@jacuzzi
@jurich60
@krassi
@mcoinz79
@meetmysuperego
@mers
@minloulou
@n1hal
@nureza
@olivia08
@otom
@profquax
@russia-btc
@sgbonus
@steemedseo
@steemstreems
@stefansv
@sunit
@surpassinggoogle
@tggr
@travelsbyblue
@willsaldeno
@zephalexia
Help us spread the word about Steemit and the Plankton Token.
We just setup our TWITTER ACCOUNT, https://twitter.com/PlanktonToken. Please give us a follow, we'd appreciate it. We may have contests and games in Twitter in the future, just a heads up.
The Plankton Token is building its community of Planktons in Discord and we want to introduce a fun way to gather all of us there. We are calling all Plankton holders to join us in the Official Plankton Token Discord Server and enjoy daily rains of different cryptocurrencies and other perks like games, raffles and
PS: Hold a minimum of 20 PLKN tokens and be a VIP (Very Important Plankton) and discover more perks!
Why do we exist? Read our first post here: PLANKTON TOKEN (PLKN) -- Who We Are and Why We Are Here?
Bring your friends to our Discord Server by sending them your invite link and win!
At the end of the month, we will have token prizes for the people who helped refer people to join our server. Prizes will be given to the 1st, 2nd and 3rd who have the most invites.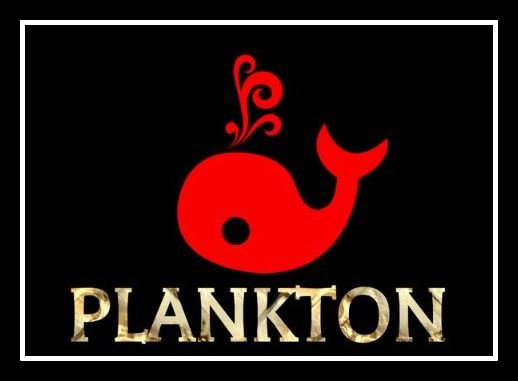 HOLD Plankton Tokens (PLKN) and get the boost you deserve! Hope for Planktons, hope for Steemit! Join us now!