PLKN Buyers Get Profit Shares From @plankton.token (A Must Read For All PLKN Holder)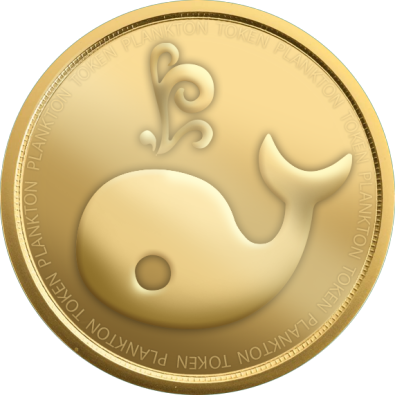 Hi Steemheads and Plankton holders!
Me and my friends behind the Plankton Token are all just minnows. When we conceptualized this token we knew it would be using the power from the people of Steemit to the people of Steemit because we do not have huge SP, and no whale support or anything like that. We knew it could work like how it works in real life, when people come together, amazing things happen.
We wanted the token to be plankton-friendly or have a low rate and very much affordable for a Steemit newbie. After all, we named it Plankton to bear that symbol of a Steem neophyte. We wanted to make sure we give at least 2 things that a newbie needs, a vote and some steems for power up. So, we thought we will have them voted by this account at least once a day and give them profit shares.
When the account was small, it was difficult because giving profit shares eats up all the earnings and @plankton.token isn't able to power up to grow. However, we do not want to stop giving the profit shares. We are giving them because we want to be able to give our holders little Steems to power up their account daily, so it will inspire them to grow their accounts more. It's too small you won't want to withdraw them but when you power them up you will see them slowly grow your account.
There were 2 people in the community who suggested to just stop giving profit shares and instead grow @plankton.token to be able to give more upvotes. That really makes sense, but on the other hand, I really want us to grow together hand in hand. So, I decided lately, to change something. I will need to make sure @plankton.token grow fast with the author rewards but, the curation rewards will be for profit shares. I know it will be a bit smaller than it used to, but it's a sacrifice we need to do to still be able to grow this account and still give profits to everybody on a daily basis.
As the power of this accounts grows, it will be able to vote you more and that means more curation rewards for us to share as profits. So, it will be an awesome chain or a cycle that keeps growing and growing and growing. Now, what if more heads buy PLKN it will make everything even smaller. No, we will be able to sustain it even more because as we increase in size, we will demand more from the people who join. PLKN price is growing and as planned, we will ask 10 PLKN holdings from the people who join us after the 100th holder. Lucky are those who are here first to only be able to get this support (vote and profit shares) for a minimum of 5 PLKN tokens.
So, I say keep holding to those PLKN tokens and we will do our best to give it value and to just keep it growing. We have went from 0.25- 0.36 Steem per Plankton Token and we can go up some more! We have more plans ahead. More services, more products and a bigger and more fun community. We aim to be the only community you need in Steemit. From giving free instant account creation to guiding you all the way to discovering the new tribes, to trading tokens, etc. So, stay with us, spread the word about us to other Plankton.
Follow @plankton.token and resteem this post and get 1 PLKN from us now! Leave a comment down below saying you followed and resteemed.
HOPE FOR PLANKTON, HOPE FOR STEEMIT!


This footer GIF was made by @gerber