Hi, Plankton Holders and Steemheads!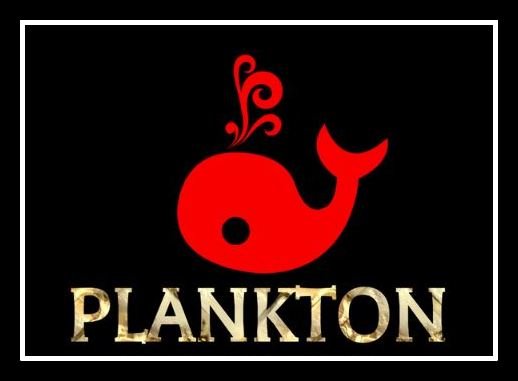 We will run this program starting today and we all need your help. We had this detailed in our post yesterday: HELP PLANKTON TOKEN REWARD GOOD POSTS & COMMENTS ---TOKEN AIRDROP DISTRIBUTION, please check it out.
We will be needing your help in giving incentives to small fishes in Steemit that do exemplary things like making a good post or a valuable comment. While you help us distribute rewards with the Plankton Token, you will be paid the same amount those authors will get. This will be rewarding for everyone, you as a the referrer, the author you referred and it will help the Plankton Token community realize to give value to its token and make Plankton Token roll its own economy here in Steemit.
I have briefly drafted the criteria that you need to consider in finding good posts and comments. Please note these things. Please try to fulfill all of it. However, we would consider some minor lapses since these could be newbie Steemians but we will make sure to provide feedback and suggest ways to improve because that's part of our goals in helping mold the Steemit platform and make it better.
Post Criteria
(Put the link to the post down in the comments below.)
has to be original content
topic must fire up interest in people, informative, interesting, motivating, inspiring
a post worth resteeming
layout and formatting must make it readable
no plagiarism, all photo and video sources are cited
must have 50 or more words
pictures used must be appropriate and related to the topic
*not a spam or trash (unnecesarily tagging more than 10 people in a post for no reason is also spam, adding too many things not related to the topic is also spam, like putting 10 footers about different things altogether, too much fillers to make the post lengthy is also SPAM)
in accordance to good taste (not political agenda, no religious agenda, no discrimination, no hate etc)
Comment Criteria
(You need to tag me under the comment you want to reward. You need to call/tag @mermaidvampire in your reply to the QUALITY COMMENT you saw.)
must connect to the thought of the post
tone must be pleasant and friendly
a complete statement at least 1 sentence not less than 5 words
in accordance to good taste (not political agenda, no religious agenda, no discrimination, no hate etc)
Note: more criteria might be added as we go along with this everyday
POST REWARDS
NON-PLKN Holder --- gets 0.1 PLKN for valid referrals and the post owner gets 0.1 PLKN
PLKN Holder --- gets 0.1 PLKN for valid referrals and the post owner gets 0.2 PLKN
VIP PLKN Holder (20 PLKN and up) --- gets 0.25 PLKN for valid referrals and the post owner gets 0.25 PLKN
Richlist PLKN Holder (100 PLKN and up) --- gets 0.30 PLKN for valid referrals and the post owner get 0.30 PLKN
COMMENT REWARDS
Same reward distribution as the POST REWARDS.
IMPORTANT NOTE
Only a total of 10 posts and 10 comments per Steemian and you cannot refer same person twice in the same day.
Exception: Our richlist can personally reward and send money to any Plankton or Minnow from 0.1-0.3 PLKN but he/she cannot reward same person twice in a day. He/she will be rewarded 2x the PLKN he/she has sent to cover the cost and to reward his or her curation efforts. Maximum of 20 posts and 20 comments per day for the Richlist.
For now, @mermaidvampire will be the one to send rewards for all other referrals. All you have to do is refer posts and comments. Hopefully in the future, all our Plankton Holders can have them distributed with the use of automation.
Does this help you?
Yes, even without posting or upvoting people you can earn by helping Plankton reward good posts and comments daily. The tokens you earn everyday doing this activity can be traded in the Dex and turned into your extra earnings. You can also hold on to it and earn staking rewards monthly and you can claim more perks that Plankton Holders can have.
Please be aware of this update, this is another earning opportunity here with the Plankton Token.
Tagging all Plankton Buyers for attention:
@otom
@benedict08
@surpassinggoogle
@jacuzzi
@cavampire
@definthedollar
@cadawg
@meetmysuperego
@willsaldeno
@annelaurie
@mcoinz79
@jassennessaj
@bookoons
@krassi
@immanuel94
@travelsbyblue
@shitsignals
@ecoinstar
@dera123
@mers
@davidchen
@dominion01
@chrismadcboy2016
@cindyhartz
@olivia08
@gerber
@zephalexia
@tggr
@n1hal
@ecoinstant
@jurich60
@ikrahch
@profquax
@stefansv
@j85063
@palerider
@freddbrito
@russia-btc
@blacklux
@sgbonus
@reginecruz
@filosof103
@minloulou
@atongis
@anarchy999
@steemedseo
@steemstreems
@cryptictruth
@sunit
@nureza
@florino
#EVERYONE, COME AND JOIN AND EARN!
SHARE YOUR FINDS BELOW IN THE COMMENT SECTION AND EARN PLANKTON TOKENS!
HOPE FOR PLANKTON, HOPE FOR STEEMIT!


This footer GIF was made by @gerber