PLANKTON TOKEN (PLKN) -- Who We Are and Why We Are Here?
Hi, Steemians!
This will be a short introduction. The Plankton Token is a Steem Engine Token created by @mermaidvampire and her little red fish friends on STEEM. The token aims to help newbies on STEEM far and wide. It aims to have a supportive community that will help onboard new Steemians and share best practices to contribute positively to this blockchain. It wants to magnify that even a small fry can do something and be part of a big movement to impact lives through engagement and good content creation. To put it simply, this token wants to change lives and promote the mindset that no matter how small the fry is, it can make great things happen here in Steemit.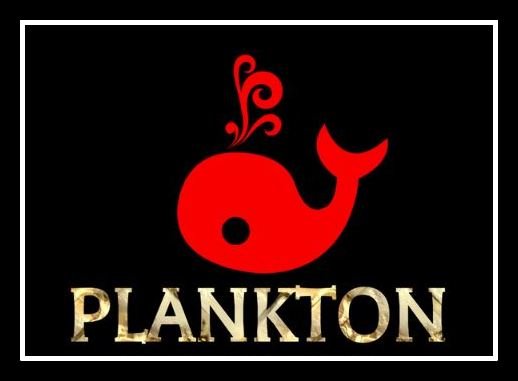 Hope for Plankton, hope for STEEM!
The Plankton Token initiative is headed by @mermaidvampire and @cadawg, two minnows who have been working together for a year now. They are Steemit BFFs for over a year now. They have not seen each other because they are about halfway across the world apart but they are committed to help their fellow red fish with this project. They have been thinking for over a year how to make it happen and so this Plankton Token is just a start of that noble goal.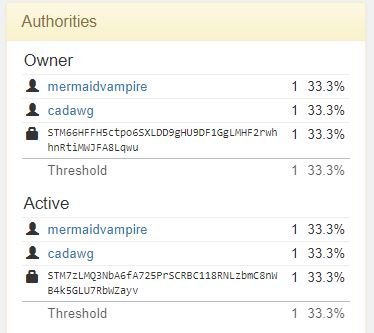 The Plankton Token is not just a 2-person initiative, this has been inspired by a number of people, mostly red fishes who have been struggling with little to no support on STEEM. However small they are they have tried to keep engaging for over a year now and somehow manage to grow their accounts and help people. This mindset and this community has inspired this project. They have been the life and blood of the games that @mermaidvampire had been doing. They have been supportive of this project and hopefully in the future, this token will be the flagship of support for those kind of Steemians, THE PLANKTONS.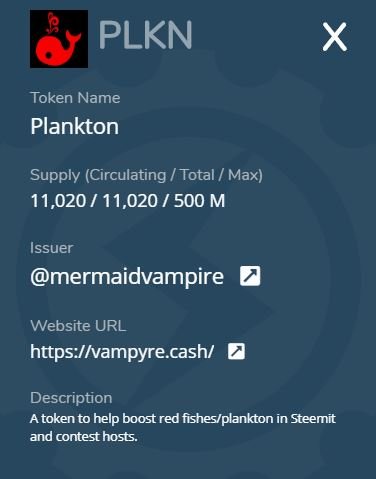 Tentatively these are the plans of the Plankton Token Project:
What's in it for you if you are a PLANKTON? (550 SP and below is a Plankton)
We will have tasks that will encourage good content creation and engagement;
We will be open to mentoring and onboarding new Steemians/ red fish/ plankton;
We have daily and weekly games/faucets that will promise small daily growth of their accounts;
We will have tipbots, lottery and reward systems in place only for planktons;
We will be sponsoring and promoting contests that will benefit the planktons;
Plankton token sales will be all for rewarding plankton holders and giving more value to the token, thus letting the token holders earn more from it;
We will have a weekly poll contest, the Rising Plankton of the Week and offer more incentives;
Buy a month of upvotes from the accounts of mermaidvampire, cadawg and the plankton accounts (plankton.token, plankton.bot) for 10 PLKN (buy and send 10 PLKN to mermaidvampire);
What's in it for you if you are not a Plankton yet you hold PLKN Tokens?
We have weekly beneficiary rewards for the top 10 buyers of PLKN
We give 1% increase in tokens every end of the month for holders of > 100 tokens
For non top 10 buyers, we have an SP lottery of 0.1 SP for 5 people per week
YOU help change lives because you get to help planktons far and wide in this sea of frys called Steemit.
This does not end here, more ideas are on the works but we are taking it slow to make sure we have everything stable. On our end, we are committed to make this walk the talk and be the token of the entire Plankton Community in Steemit. No matter how small and slow, we promise support and we promise we can grow together hand in hand.
The @PLANKTON.TOKEN account will be used for Airdrops, Updates, Roadmaps, and anything about the Plankton Token Project. If you are a holder of Plankton or you plan to be part of this community, please follow and support this page. Thank you so much for the support.
Currently, we have 68 PLKN Holders, some of them bought PLKN and some got the Airdrops:
@abidemiademok21
@aditus
@afkoelen
@also.einstein
@annelaurie
@atmospheric-haze
@bidesign
@bit-trader
@bluearmy
@botefarm
@cadawg
@cavampire
@cinderz
@criptocuba
@davidchen
@deantonio
@diosarich
@disguarpe
@dizzyapple
@dlamini
@dreamer007
@ecoinstant
@eii
@ericet
@fernwehninja
@fycee
@georgeforeham
@grandiosae
@guruvaj
@guurry123
@hamg96
@iamwhatiamnot
@issymarie
@jacuzzi
@joancabz
@jurich60
@lightcaptured
@lovefashion
@luvlee
@meetmysuperego
@mers
@minloulou
@mk992039
@mrnightmare89
@napa
@nesmeliy
@nfaith
@ngockim
@olivia08
@otom
@patchi02
@pjcorts
@ravisarikonda
@rdradhe
@regine
@rich.art.deluxe
@roselyn028
@sarimanok
@shiftykappone
@sportsteemit
@steemedseo
@sunit
@superday
@tazky
@travelsbyblue
@worldsdailyfood
@wyndell19
@zephalexia
We are selling at 0.25 Steem each at the Steem Engine Dex. We are selling the last 500 PLKN at 0.25 each before we increase to 0.3 Steems/PLKN. Support this token and get them fast from the DEX here: https://steem.tools/buy_plankton
Please support by resteeming this post. Thank you!