Witajcie,
Miesiąc maj jest już historią, zobaczmy zatem jak poszło mi w grze.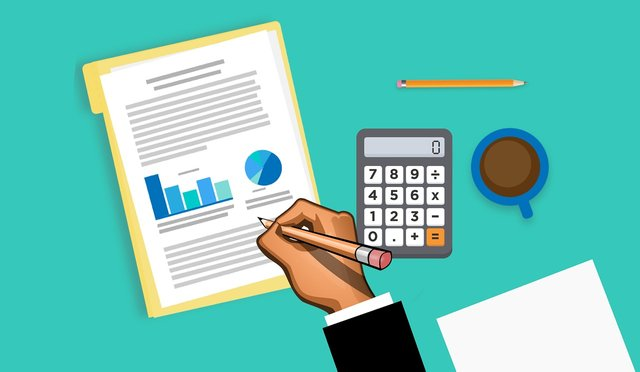 ---
SEZONY
W maju podobnie jak w poprzednim miesiącu zostały rozegrane dwa sezony gry - sezon 14 oraz 15. moim celem na te sezony było:
w sezonach 14 oraz 15 zająć miejsce w top25
W obu przypadkach cel został osiągnięty. W sezonie 14 zajęłam miejsce w top25 z przedziału 11 - 25 (niestety umknęło mi które dokładnie). Natomiast w sezonie 15 było już lepiej i ostatecznie zajęłam miejsce 5.

W nagrodę za zajęte miejsca otrzymałam 50 booster packów edycji beta, co bardzo mnie ucieszyło :)
---
TURNIEJE
W maju zajęłam miejsce premiowane w 34 turniejach, w tym 12 razy byłam na podium ( 7 x pierwsza, 4 x druga i 1x trzecia). Dużą część turniejów w niższych ligach odpuściłam i skupiłam się głownie na turniejach w lidze gold oraz diamond. Zobaczmy czy to przekłada się zatem na liczby: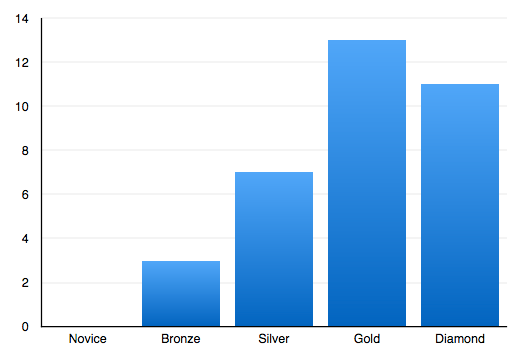 Jak widać na wykresie najwięcej turniejów rozegrałam w lidze gold, a najmniej w lidze bronze. Pomijam ligę novice, gdyż ten dział pozostawiam nowym graczom.
A jak wyglądały wygrane w poszczególnych ligach?


Zdecydowanie najwięcej korzyści dał mi udział w turniejach ligi diamond. To w niej wywalczyłam ponad połowę moich zdobytych STEEMÓW.
Sprawdźmy jeszcze jak w tym miesiącu wyglądał rozkład wygranych ze względu na folię kart: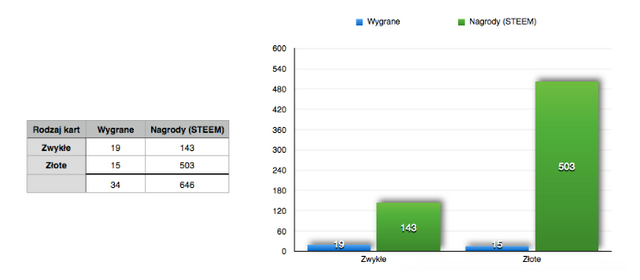 Jak można zauważyć więcej rozegranych turniejów miałam na zwykłe karty, jednak to te złote przyniosły mi więcej nagród.
Podsumowując, w turniejach rozegranych w maju zdobyłam:
646 STEEM,
tokeny: 50 BATTLE.
Jest to mój najlepszy miesiąc pod względem wygranych w turniejach. Moim celem na maj było:
wywalczyć w turniejach kwotę 500+ STEEM
Zatem również i ten cel udało mi się zrealizować.
---
Na koniec zerknijmy jeszcze jak prezentują się moje "zarobki turniejowe" od początku tego roku:

Bardzo cieszy mnie ta tabelka i oby tak dalej ;)
---
@jacekw dziękuję za Twoje wsparcie i dobre słowo ;) ach... prawie bym zapomniała. A Tobie jak poszło w maju? :P
@imperfect-one gratuluję top1 w rankingu zdobytych nagród turniejowych ;)
Pozdrawiam i miłego weekendu :)
P.S. Jeśli chcecie zobaczyć jak mają się wasze wygrane w turniejach zajrzyjcie na steemweb.pl. @rafalski wykonał kawał dobrej roboty ;)
---
Originally posted on O życiu, pasji i reszcie.... Steem blog powered by DBLOG.