Witajcie,
Zgodnie z regulaminem konkursu wczoraj tj. 13.08.2018r. upłynął termin zgłaszania prac konkursowych w obecnej edycji zabawy. Zapraszam zatem na podsumowanie dziewiątego Konkursu Kreatywnego.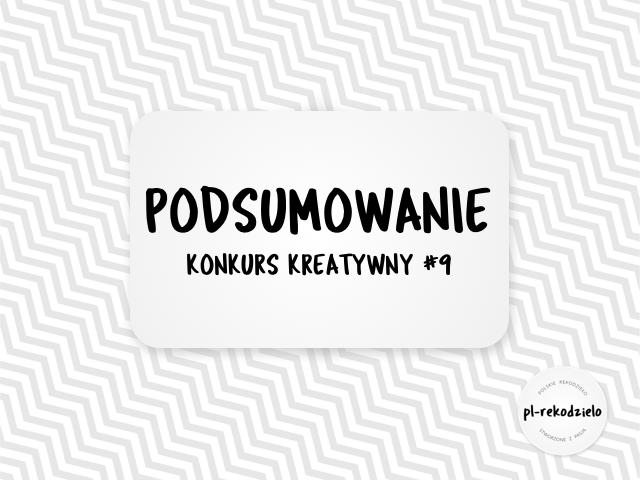 ---
Do udziału w konkursie została zgłoszona jedna praca. Jej autorem jest @shogunma. Przygotował on wpis o tym jak samodzielnie wykonać lustro na taras.

W zaistniałej sytuacji to właśnie @shogunma zostaje zwycięzcą Konkursu Kreatywnego #9 i to do niego powędruje nagroda na którą składają się:
3 SBD - nagroda gwarantowana,
3 SBD - od sponsora: @wadera,
0,352 STEEM - z postu ogłaszającego konkurs,
płynne środki (SBD oraz STEEM) uzyskane przez ten post.
Gratuluję wygranej :)
---
Kolejna (już dziesiąta) edycja Konkursu Kreatywnego rozpocznie się 25.08.2018r. Już teraz zapraszam Was do wzięcia udziału w zabawie.