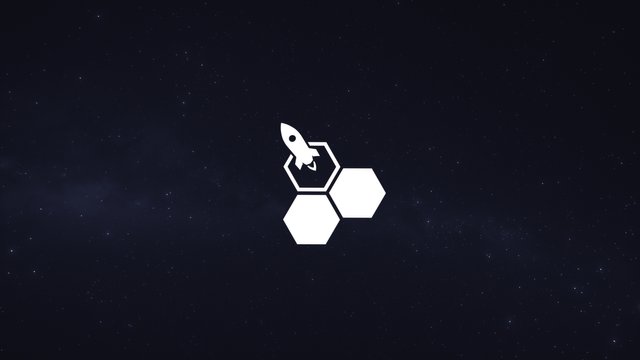 Ostatnimi czasy wiele się mówi o nowej grze, która ma zawitać do świata Steem. Mowa tutaj o NextColony, gry kosmicznej z elementami RPG. Premiera odbędzie się 21 kwietnia o godzinie 22 polskiego czasu.
W NC mamy możliwość eksploracji kosmosu, kolonizacji planet, bitew pomiędzy innymi użytkownikami i wiele więcej. Gra zapowiada się na świetną produkcję. Myślę, że nie tylko nasza redakcja nie może się doczekać oficjalnego startu!
Za grę odpowiada niemiecki zespół składający się z uznawanych w świecie Steem osób:
Co ciekawe, została nam przedstawiona fabuła!
Duża część ludzkości została zniszczona przez globalną wojnę jądrową pomiędzy Chinami, Rosją, Koreą Północną i USA. Ta globalna katastrofa radykalnie zmieniła porządek świata. Ponieważ brakowało jakichkolwiek niezbędnych dostaw, przez wiele dziesięcioleci szalała pandemia, której ofiarą padło wielu ludzi. Opad radioaktywny rozprzestrzenia się na dużym obszarze, a Ziemia jest prawie niezdatna do zamieszkania.
Po latach poszukiwań, mała grupa była w stanie zidentyfikować obszary, które nie były skażone promieniotwórczo. W 2080 r. pozostali mieszkańcy tych obszarów próbowali stworzyć nowe źródło utrzymania. Opad radioaktywny niestety uniemożliwił życie. Wielka wojna i jej niszczycielskie zniszczenie naszej rodzimej planety zmusiło ludzi do ucieczki. Ludzkość została zmuszona do opuszczenia Ziemi.
W różnych częściach Ziemi, różne frakcje zebrały się, żeby zbudować statki kosmiczne, aby sprowadzić jak najwięcej ludzi w przestrzeń kosmiczną i uratować część ludzkości.
Na oficjalnym profilu @nextcolony publikowane są postępy oraz aktualności dotyczące gry.
Poniżej kilka screen'ów z aktualnie wyglądającej wersji gry: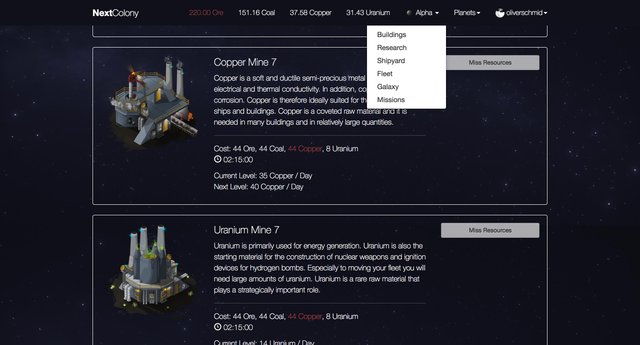 Budynki
Galaktyka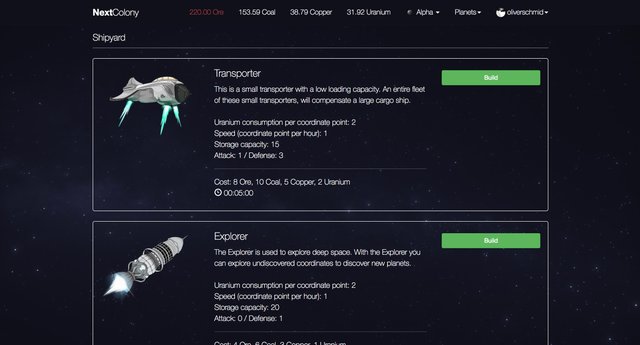 Stocznia
@jarunik udostępnia na swoim profilu różne przecieki i informacje dotyczące rozgrywki bądź systemu na jakim gra będzie się opierać. O to kilka z nich: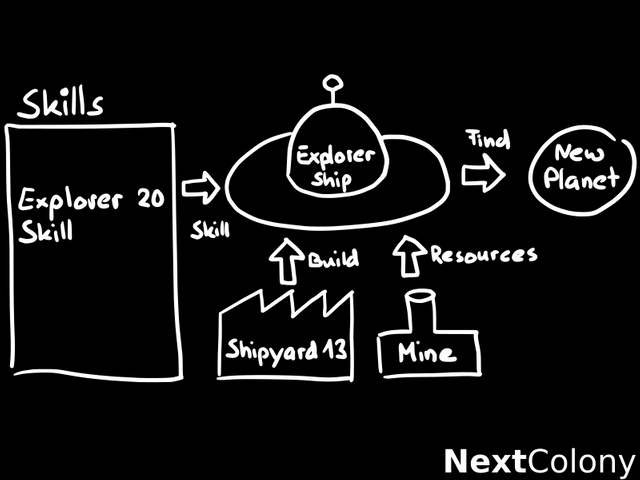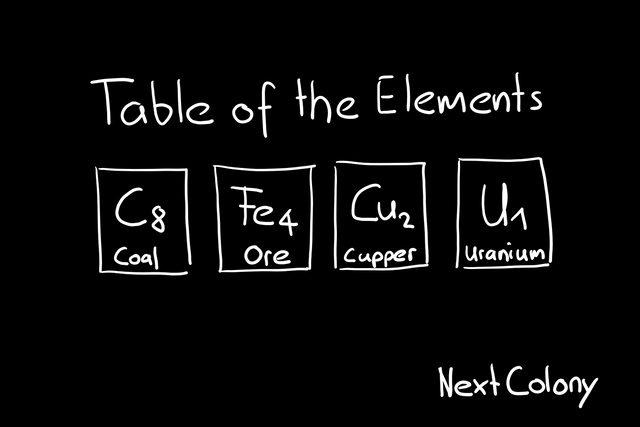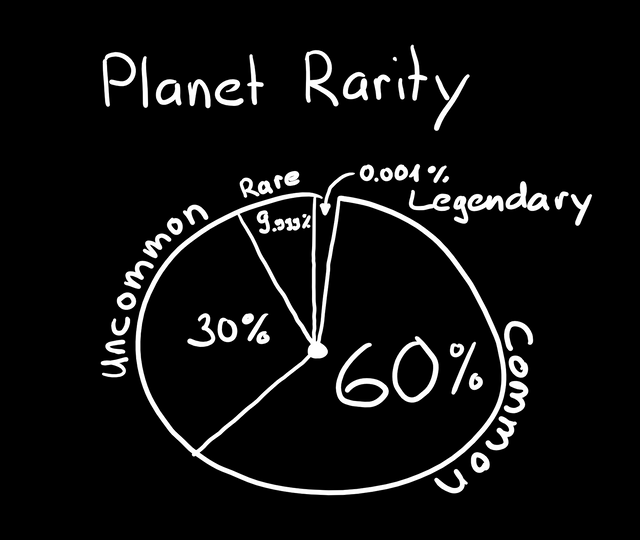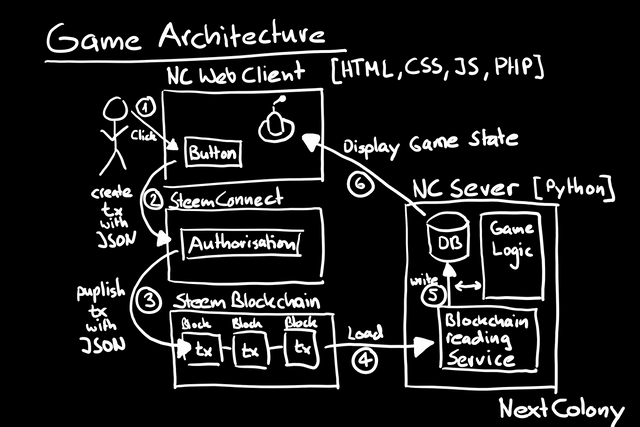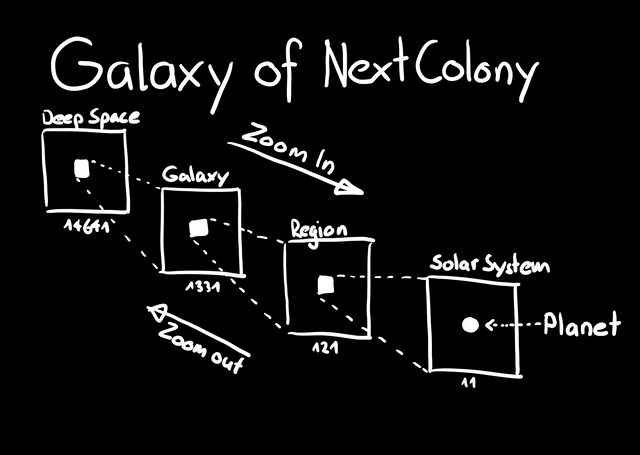 Nie pozostaje nam nic innego jak czekać na premierę gry. Mam nadzieję, że projekt wypali a gra w NextColony zapewni nam kosmiczną satysfakcję!
Źródła:
@nextcolony, @jarunik, nextcolony.io
---
Our articles are supported by @jarunik - ARK Delegate

Join Steem gaming community on SteemGC and OPGaming!