Nie dawno pisałam wam o śniadaniu ,ale wspominałam też ,że nie zawsze mam wenę poranną .Bywa ,że poranki i pierwszy posiłek dnia , nie jest kolorowy ,ale to nic straconego ,bo czasem na malowanie mam chęć pod wieczór . Wtedy nawiedza mnie chęć kolorów ,coś dla zmysłów i podniebienia. Moja podświadomość domaga się tworzenia . Wtedy świetną opcją jest malownicza sałatka z ciecierzycy –uwielbiam. Jej żółty kolor daje mi wrażenie nie kończącego się dnia ,który mogę jeszcze zatrzymać i napełnić się energią . Wydaje mi się ,że ciecierzyca jest nie doceniana a świetnie wkomponowuje się smakowo w sałatki ,mi osobiście lepiej smakuje niż dodawana np. kukurydza ,czy groszek do sałatek warzywnych. Ciecierzyca to bogate źródło białka ,ma wiele dobroczynnych właściwości np. zapobiega zaparciom ,obniża ciśnienie krwi a nawet może obniżać poziom cholesterolu . Jest dużo jej odmian ja kupuje najczęściej tą żółtą mięsisty lekko słodkawy smak-pycha. Moja najprostsza wersja sałatkowa z ciecierzycą .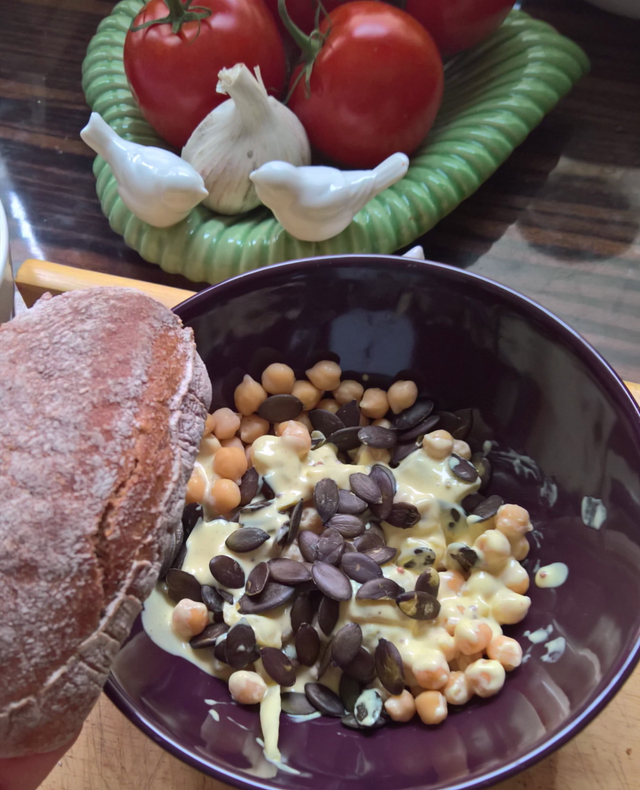  śledzie Lisnera w sosie hawajskim (z ananasem )
 ciecierzyca żółta (wieczorem namaczam ,rano gotuje)
 suszone pestki dyni
 szczypta soli ,pieprzu do smaku ,czasem dodaje szczyptę zmielonego ostropestu plamistego, Mega zdrowa roślinka ,która poprawia nasze zdrowie na wielu płaszczyznach największa jej moc ,to chronienie naszej wątroby ,ale jest tego znacznie więcej .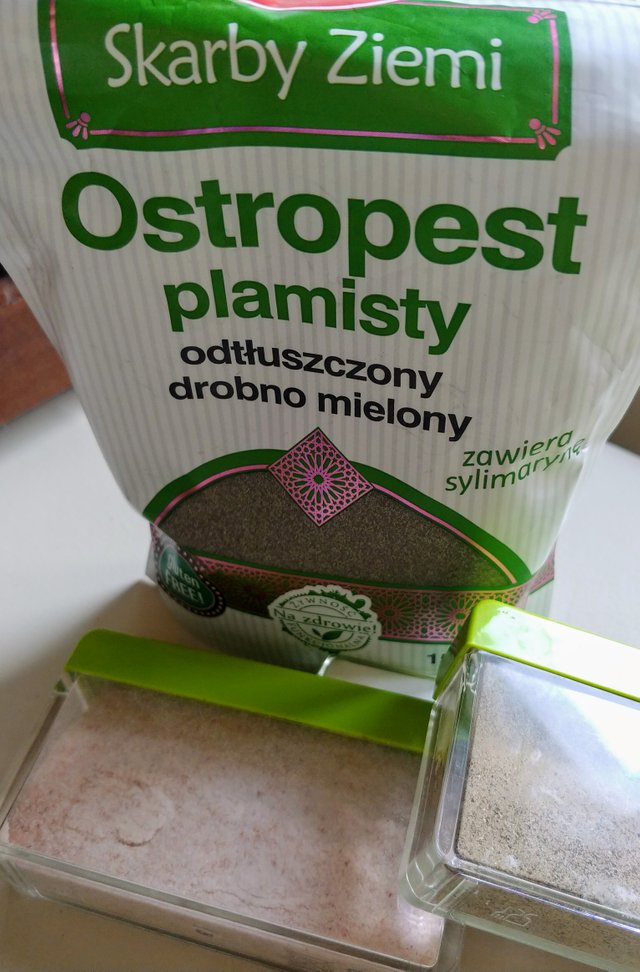 I FINITO :) zrobione ,proste ?
Proste i przepyszne . Rewelacyjna przegryzka na każdą okazję i imprezę - zapewniam:)
Miłego weekendu ,pozdrawiam:)