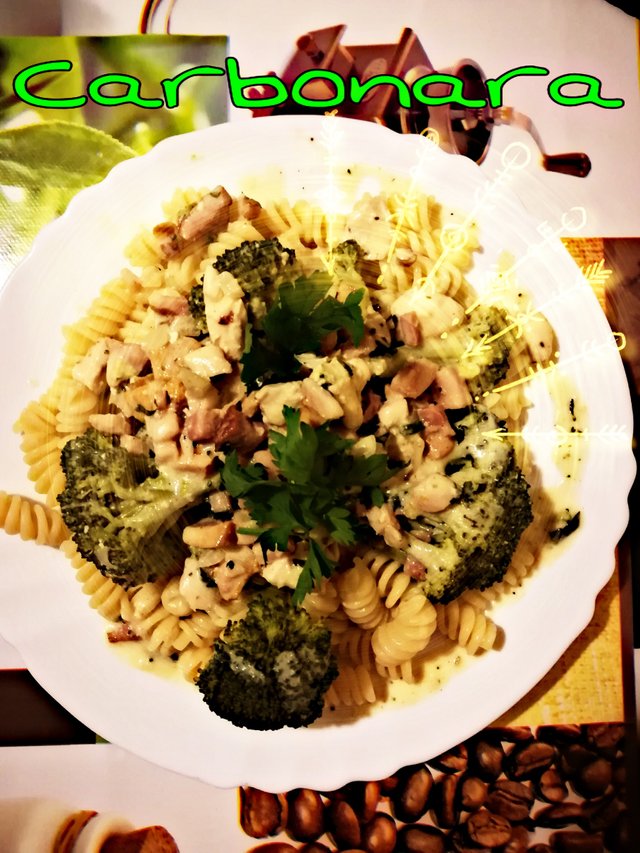 Witam wszystkich !Dzisiejszym daniem nie będzie krewetka płynąca w sosie między muszelkami,a Włoski specjał uwielbiany wśród krainy makaroniarzy.
Tak to CARBONARA lecz w moim wydaniu bardziej syta mięsna z nutą leśnego smaku. ZAPRASZAM 😜
PRZYGOTÓWKA :
brokuł ok.500 g

kurki ok.300 g

świeżą nać

1 cebula

śmietana 18 %

boczek parzony 200-300 g

pierś z kurczaka ok.100-200 g

oliwa z oliwy

1 jajko

pieprz

sól

kolendra i ser parmezan (opcjonalnie)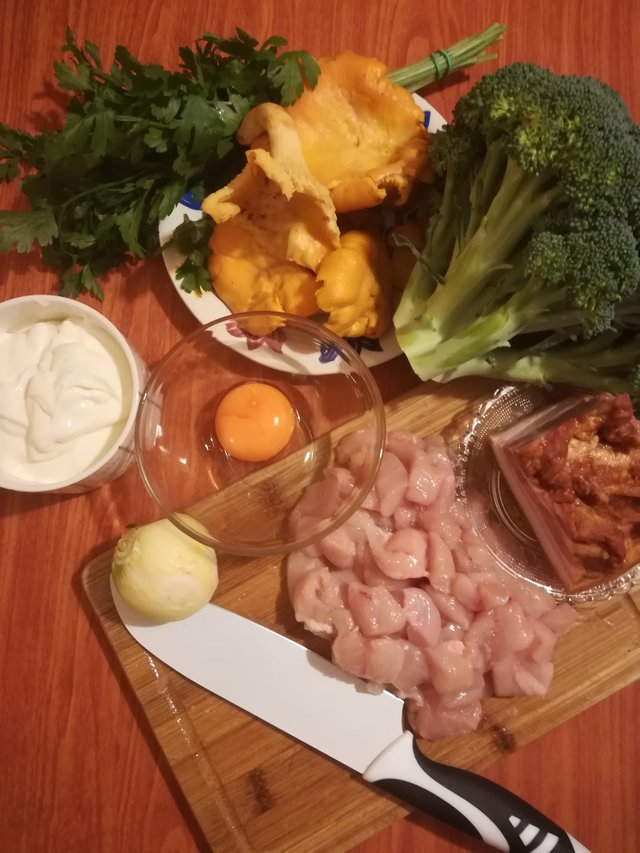 Pierwsza czynność jaką wykonujemy to drobno kroimy boczek i cebulę w kostkę ,a także siekamy dużą ilość natki
Jeżeli nasze kurki są duże jak w moim przypadku to także drobno kroimy.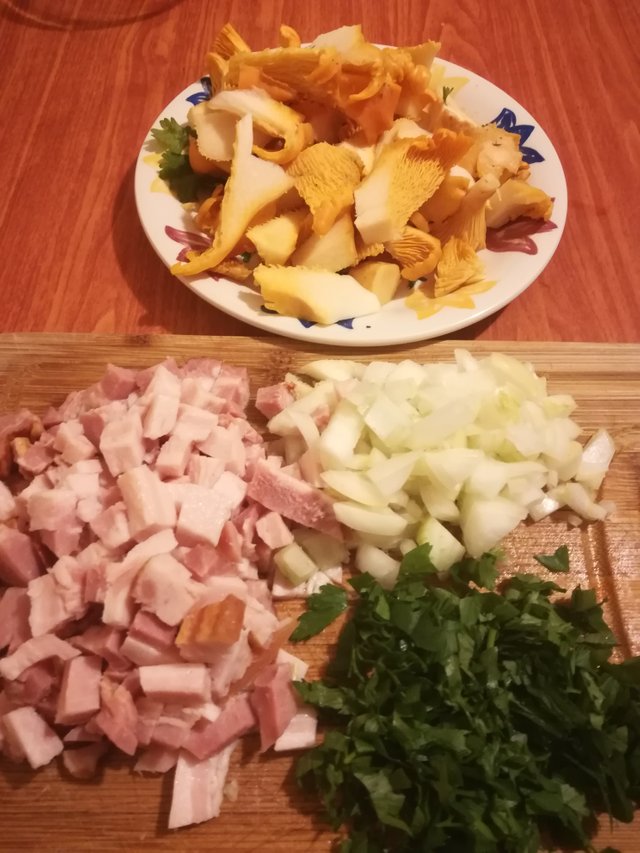 Na osobnej patelni podsmażamy pierś i gotujemy brokuł w lekko osolonej wodzie.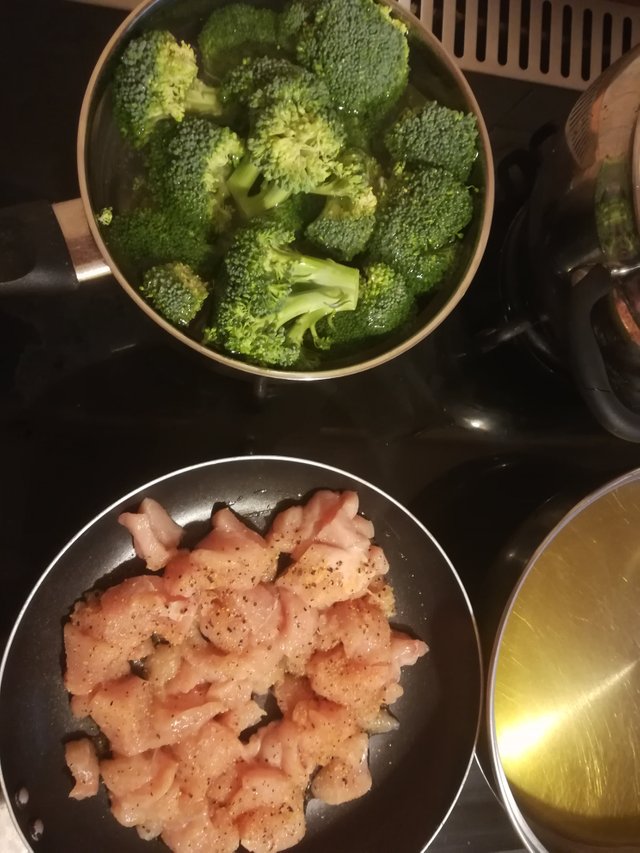 SOS PROCEDURA
ETAP 1
W tym samym czasie na drugą patelnię wrzucamy boczek i cebulkę na rozgrzaną oliwę.Solimy i pieprzymy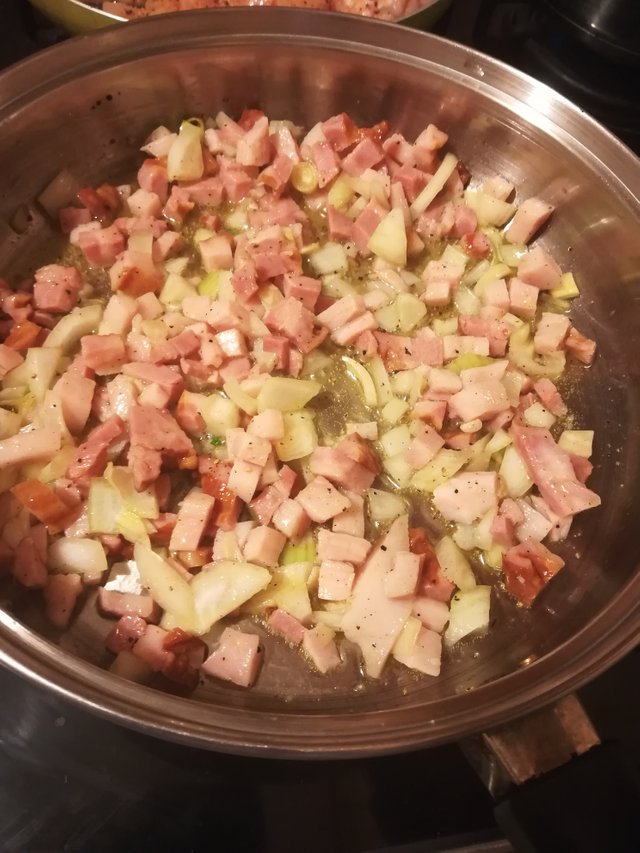 ETAP 2
Kiedy boczek się ładnie podsmaży i cebulka zeszkli wrzucamy grzybki a także dużą ilość natki.Od czasu do czasu mieszając aż kurki nabiorą miękkości.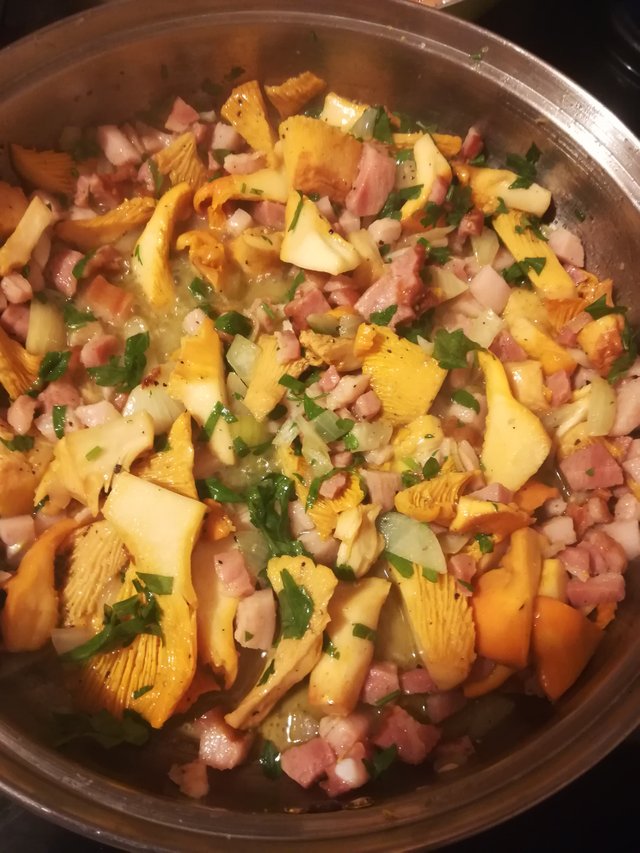 ETAP 3
W następnej kolejności podlewamy wszystko śmietaną i do sosu z jajka ląduje tylko żółtko.Powoli wszystko mieszamy na małym ogniu ok.5 minut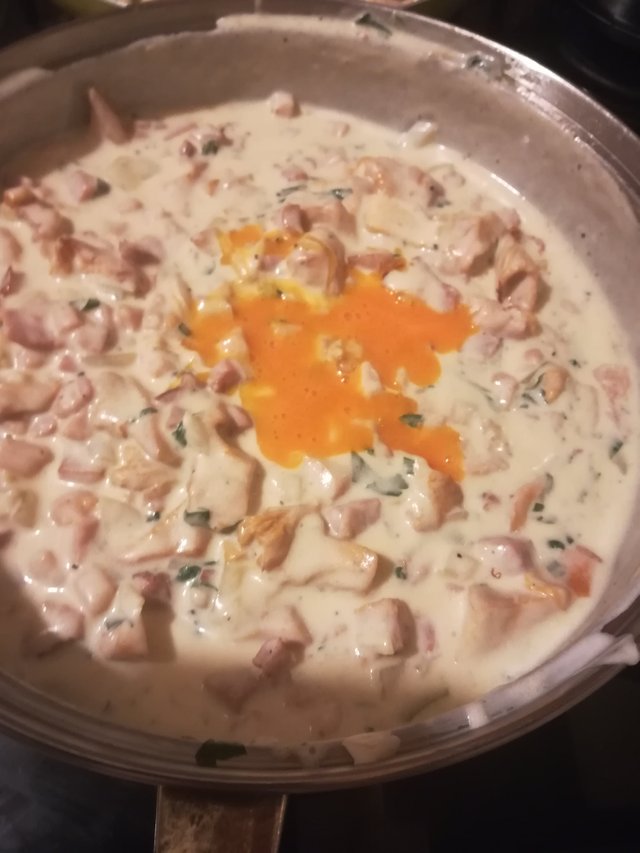 ETAP 4
Po tym czasie dorzucamy podsmażoną pierś w gotowy sos dorzucając także brokuły.Należy pamiętać aby nie były one zbyt miękkie ani się nie rozgotowały.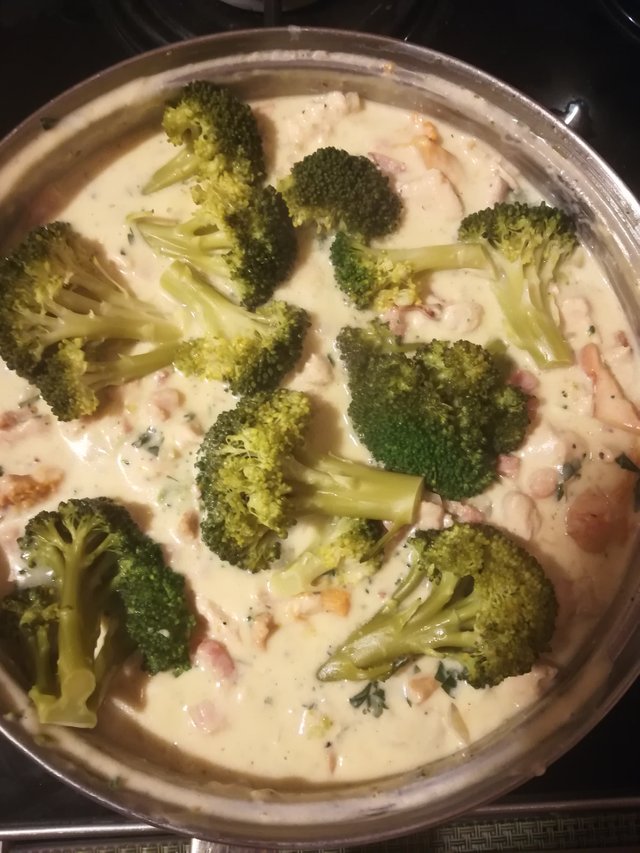 Kiedy już sos jest gotowy polewamy nim makaron może to być Spaghetti ,Tagliatelle czy też Fusilli jak w moim przypadku😉Oczywiście co do dania jeżeli nie lubimy grzybów leśnych można zastosować zamiennik w postaci zwykłych pieczarek kurki mają delikatny smak i nie są intensywne pod względem zapachu dlatego je preferuje.Oczywiście to tylko moja propozycja która naprawdę świetnie pasuje do tego posiłku.
Pozdrawiam wszystkich obserwujących i nie tylko ,i zachęcam również do tego świetnego konkursu.
SMACZEK!