On the edge of my river / Na brzegu mojej rzeki
[EN]
My river - today I stand at your edge.
A dark sky still above me,
right behind me - a cold night breath.
I look forward to hope that in a moment
the first suns rays will gold the water surface
and you will shine with the color palette of the morning.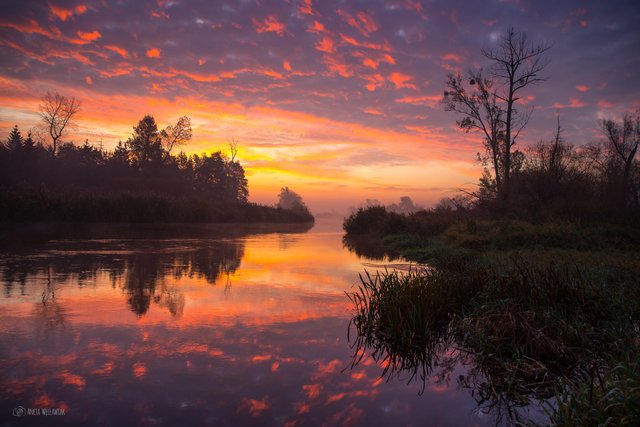 Place: my river Warta ;)
---
[PL]
Rzeko moja – stoję dziś u twego brzegu.
Nade mną ciemne jeszcze niebo,
tuż za mną – mroźny oddech nocy.
Czekam z nadzieją, że za moment
pierwsze Słońca promienie ozłocą taflę wody
i rozbłyśniesz paletą barw poranka.
Tekst i zdjęcie: @anetta