[EN]
Morning
Dances flowy rising and falling in the mist
Sings with the voices of birds.
After moment, screams again with the sounds of a flock of geese from a nearby farm.
It changes colors like a kaleidoscope
Shimmers and shines.
Heats with heat and the glow of the first rays
And only...
Passes too quickly.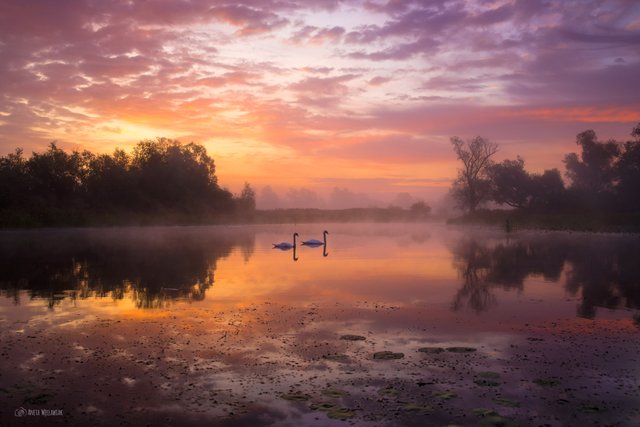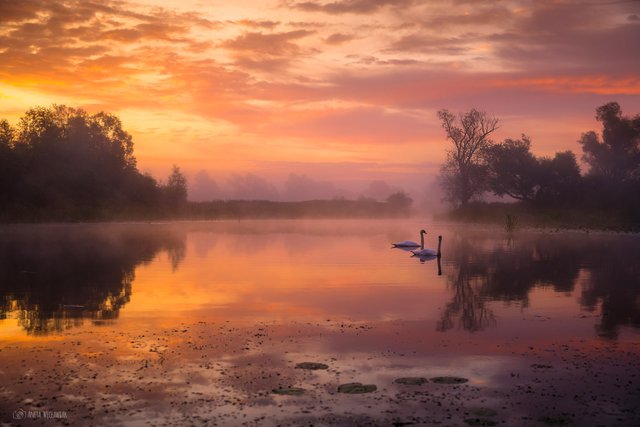 Warta Landscape Park, August 2019
---
[PL]
Poranek
Tańczy zwiewnie unosząc się i opadając na mgle
Śpiewa głosami ptaków.
Za chwilę znów krzyczy odgłosami stada gęsi z pobliskiej zagrody.
Zmienia barwy jak w kalejdoskopie
Mieni się i lśni
Ogrzewa ciepłem i blaskiem pierwszych promieni
I tylko...
Zbyt szybko przemija.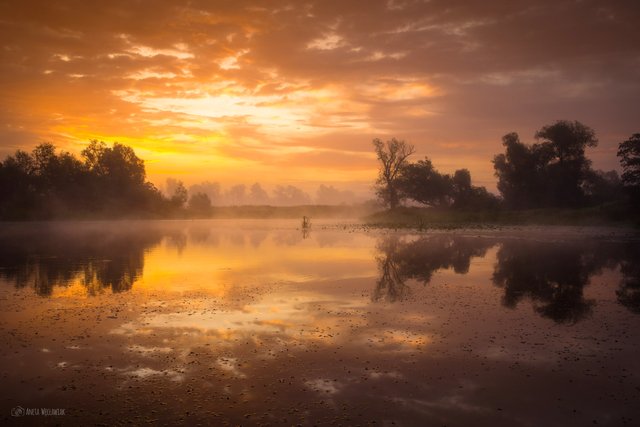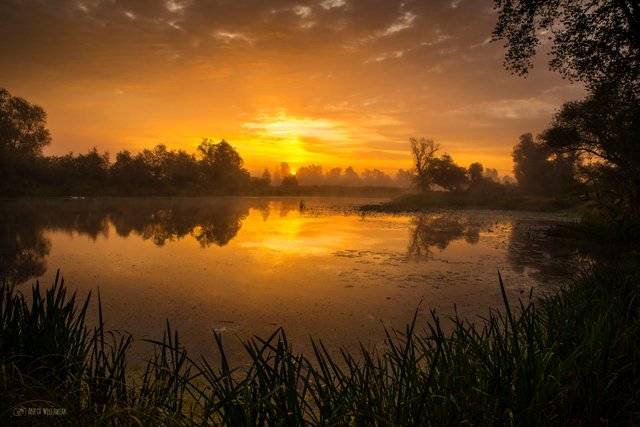 Nadwarciański Park Krajobrazowy, August 2019