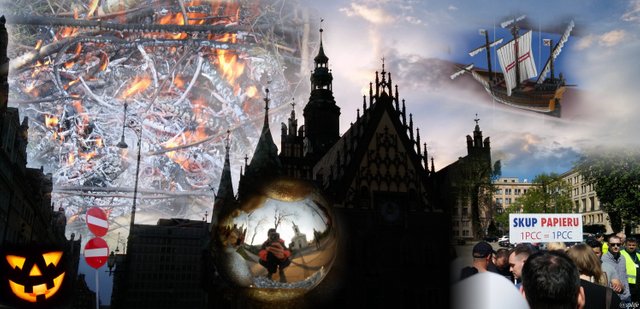 EN: Below is a summary of my posts from the "photoblog" section in 2018 year:
PL: Poniżej podsumowanie moich wpisów z roku 2018 z działu "photoblog", które pozwoli łatwiej odnaleźć poszczególne treści:
#13 EN: It's time to go for a walk after eating | PL: Czas na spacer po świątecznym obżarstwie
#12 EN: Merry Christmas | PL: Wesołych Świąt
#11 Najwyższy czas na zmianę opon, czyli zrób sobie huśtawkę
#10 Statek Krzysztofa Kolumba kontra kontenerowiec
#9 Prawie nówka, niebity, mały przebieg ;)
#8 EN: My first halloween pumpkin | PL: Moja pierwsza dynia na Halloween
#7 EN: I celebrate... | PL: Świętuję...
#6 EN: End of the season | PL: Zakończenie sezonu
#5 EN: Double lollipop | PL: Podwójny lizak
#2 Mirror of Nature | Lustro natury
#1 EN: Wooden people | PL: Dziad z Babą
#0 Chcemy zniesienia podatków od kryptowalut.
---
EN: Thank you for watching.
PL: Dziękuję za obejrzenie.
---
EN: Remember that your vote is valid only for 7 days after the creation of the post. Therefore, if you think that the content of this or previous post was interesting, vote here and follow me not to miss others. See you to next post.
PL: Pamiętaj, że Twój głos ważny jest tylko przez 7 dni od utworzenia postu. Dlatego jeżeli uważasz, że treść tego lub poprzedniego postu była interesująca zagłosuj tutaj i obserwuj, aby nie przegapić kolejnych. Do zobaczenia.