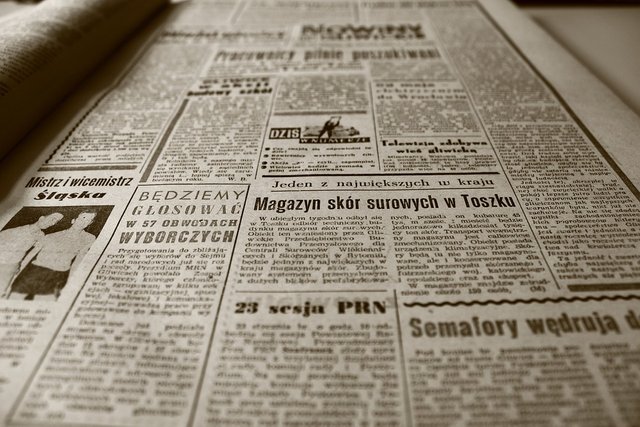 Dokonanie zakupu w kiosku może być o wiele trudniejsze, niż mogłoby się komukolwiek wydawać. Zwłaszcza, gdy marnie mówi się po polsku (a właściwie prawie wcale), a chce się kupić na przykład lokalną prasę. Jeżeli do sprawy podejdziemy z rozbrajającym uśmiechem, eksponując pewną czarującą niefrasobliwość właściwą każdemu obcokrajowcowi, sprawa może zostać nieco ułatwiona. Przeciwnie natomiast, skomplikuje się jeszcze bardziej, gdy jesteśmy z natury gwałtowni, pokrzykujemy, a nasz ton jest niemal prowokacyjnie roszczeniowy. Nietrudno sobie wyobrazić, z którym z wyżej wymienionych scenariuszy miała do czynienia nieszczęsna sprzedawczyni, którą los zetknął z osobowością taką jak Helmut Fuchs. Przez nieduże okienko niewiele większego kiosku pani Lodzia Zakrzewska naoglądała się wielu gburowatych, sfrustrowanych i ironicznych ludzkich oblicz. Gdyby ją jednak poprosić o stworzenie rankingu nieprzyjemnych klientów, twarz naszego bohatera bez wątpienia zajęłaby mało zaszczytne miejsce na podium.
– Jaka kuria, do cholery! O co ci chodzi, Niemczysko zatracone!
– Kuriar! Kuriar Donnerwetter! Kuriar Schtrze… Sce… Oh! Sheiße! Kuriar!
– No i czego drzesz tego ryja! Nie widzisz, że nie rozumiem! O! Dzień dobry, pani Steniu!
– Dzień dobry!
– Pani Steniu kochana, ratuj pani! To wstrętne, czerwone Niemczysko przyczepiło się do mnie i zabij mnie pani, nie wiem, o co takiemu chodzi!
– No! Mów pan, co pan chce!
– Kuriar! Verfluchter Kuriar!
– Co? Czekaj pani. Jak kuria, to może jemu chodzi o jakąś katolicką. "Niedzielę" albo nie wiem co.
– A! Ty, słuchaj przybłędo! Patrz! "Niedziela", tak? "Niedziela".
– Was ist das?! Nein! Du…
– Chyba nie o to mu chodzi. Pani mu pokaże to… "Rozerwatore Romano", albo tego… "Gościa Niedzielnego".
– Hej! Niemiec! Nie drzyj się! Może to? Nie? A takie…?
https://pixabay.com/en/old-newspaper-newspaper-retro-sepia-350376/
---
Posted from my blog with SteemPress : http://www.krasnal.ml/2019/02/05/kuria/
---