Witajcie 🙂
Dzisiaj chciałabym się z Wami podzielić moją ostatnią wycieczką do Niedzicy. Opowiem Wam co tam można zobaczyć, co zwiedzić a przede wszystkim czy warto. Dlatego jeżeli jesteście ciekawi to zapraszam do czytania 😛
Tym statkiem można wykupić sobie 50-cio minutowy rejs po Jeziorze Czorsztyńskim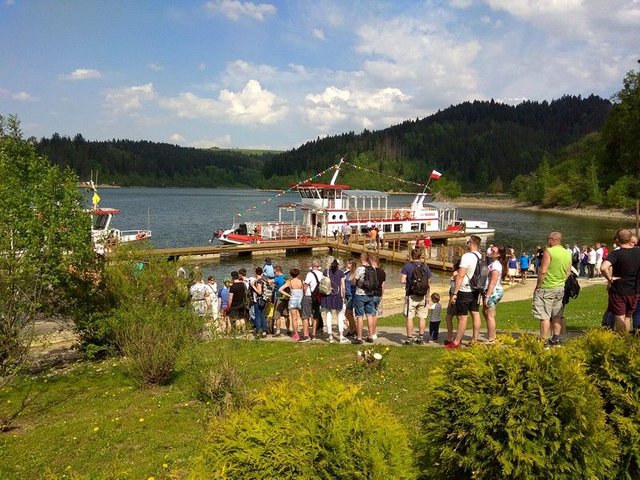 Gdzie znajduje się Niedzica ❓
Niedzica jest to niewielka wieś położona w województwie małopolskim w powiecie nowotarskim w gminie Łapsze Niżne. Znajduje się u podnóży Pienin Spiskich, niedaleko równie pięknego Czorsztyna, który także jest atrakcją turystyczną.
Jakie są tam atrakcje turystyczne ❓
Zamek Dunajec – to średniowieczna warowania wzniesiona prawdopodobnie przez Kokosza Berzeviczego na początku XIV wieku. Jest on na obszarze Zamagurza, na prawym brzegu Zbiornika Czorsztyńskiego. Dzisiaj zamek pełni funkcję muzealno-hotelową, ponieważ oprócz możliwości zwiedzenia komnaty Salamonów, lochów, więzienia czyli sali tortur można wynająć doby w tym zamku do spania. Znajduję się tam również studnia, wykuta w litej skale na głębokości około 60,5 metra. Krąży wiele legend o tym zamku i o jego lokatorach np. o młodej parze, która wręcz uwielbiała się kłócić. To właśnie podczas jednej takiej kłótni żona wypadła przez oko i wpadła wprost do tej studni. To właśnie przy niej ponoć kobiety mogą sprawdzić czy ich mężczyzna jest im wierny, bo jeżeli pomyśli o innej to na drugi dzień obudzi się łysy. 😁 Były tam kręcone zdjęcia do filmu "Zemsta" Aleksandra Fredry oraz seriali "Janosik" i "Wakacje z duchami".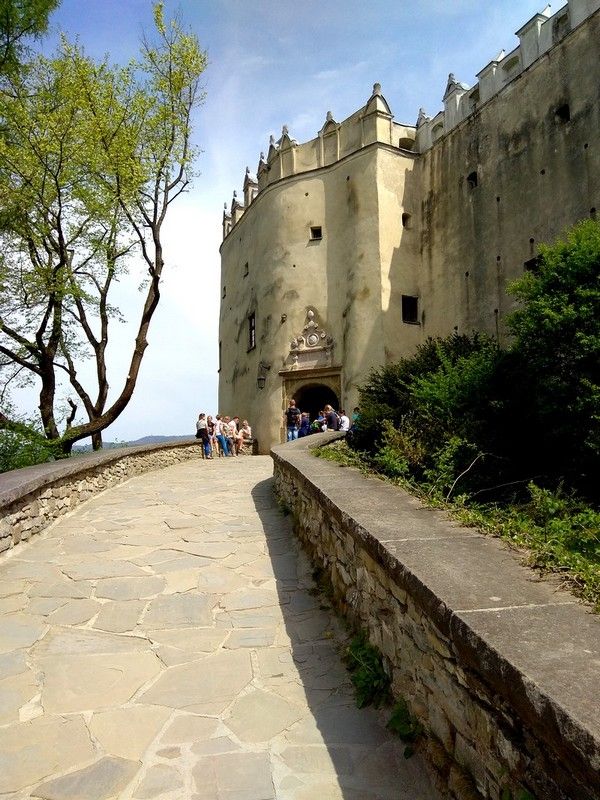 Jezioro Czorsztyńskie – sztuczny zbiornik wodny, na którym znajduje zapora oraz elektrownia. Powstało ono na Dunajcu, który obecnie oddziela Niedzicę od Czorsztyna. Dla dzieci, ale również dla dorosłych niezwykłą atrakcja może być rejs statkiem po jeziorze, podczas którego dokładniej można się przyjrzeć zamkowi w Czorsztynie. Ponadto na statku znajduje się kawiarnia, więc spragnieni również powinni być zadowoleni. Wykupić można albo 50 min rejs albo podróż (może być w dwie strony) pomiędzy Niedzicą a Czorsztynem.
Widok na Zamek w Niedzicy z zapory wodnej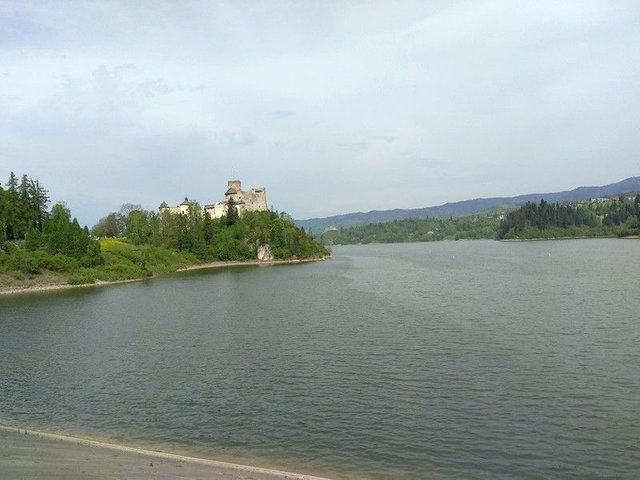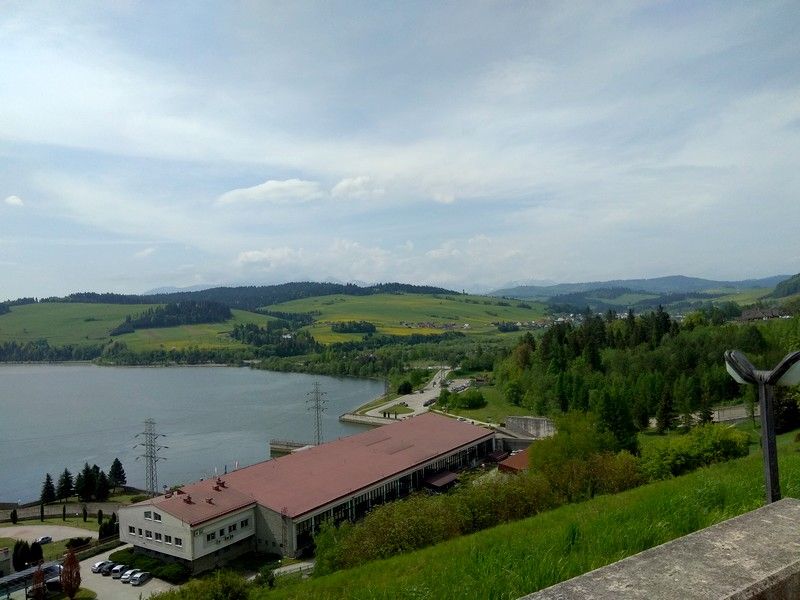 Mini plaża – jeżeli ktoś chciałby się poopalać albo po prostu poleżeć i odpocząć również może z tego skorzystać. Powstała zaraz nad samym brzegiem jeziora i jest wysypana piaskiem, na który wstęp jest bezpłatny. Można poleżeć na kocu, ale również na leżakach – dla każdego coś dobrego. Poza tym widoki stamtąd są na jezioro, właśnie po którym pływają statki, ale również na zamek w Niedzicy i ruiny zamku w Czorsztynie.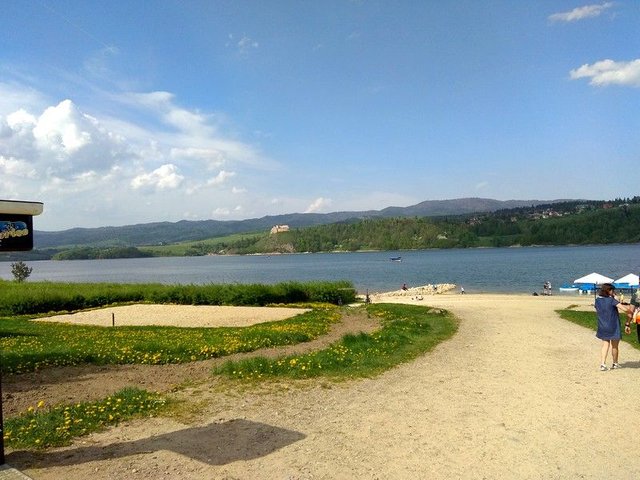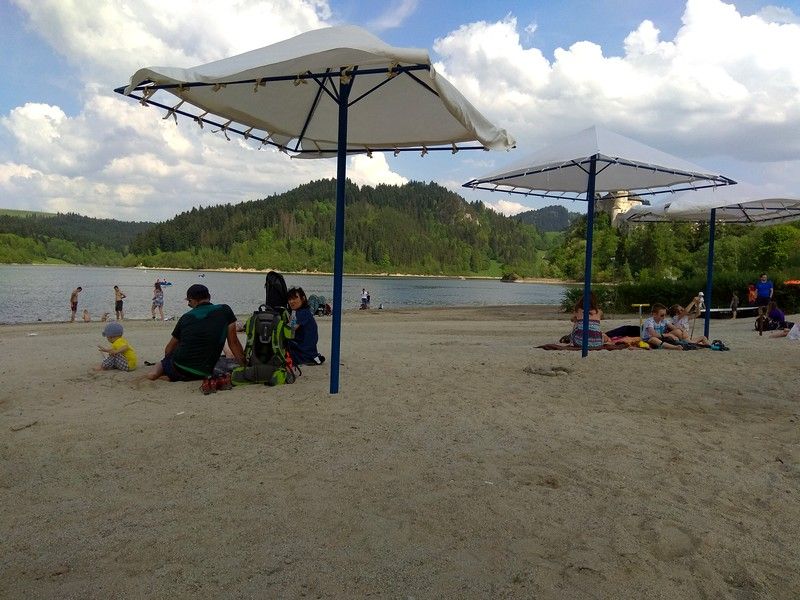 To są akurat 3 atrakcje z których sama skorzystałam, ale jest wiele innych, dlatego dłuższy pobyt tam również mógłby być owocny w ciekawe miejsca.
Czy warto ❓
Według mnie tak, będąc tam można połączyć aktywny wypoczynek z chwilą relaksu i odpoczynku. Dzieci również powinny być zadowolone więc czego chcieć więcej ?
➤ widoki świetne
➤ atrakcje dla każdego
➤ możliwość zwiedzania połączona z odpoczynkiem na świeżym powietrzu
➤ dosyć rozbudowana sieć gastronomiczna
➤ sporo miejsc parkingowych
Widok na ruiny zamku w Czorsztynie z rejsu po jeziorze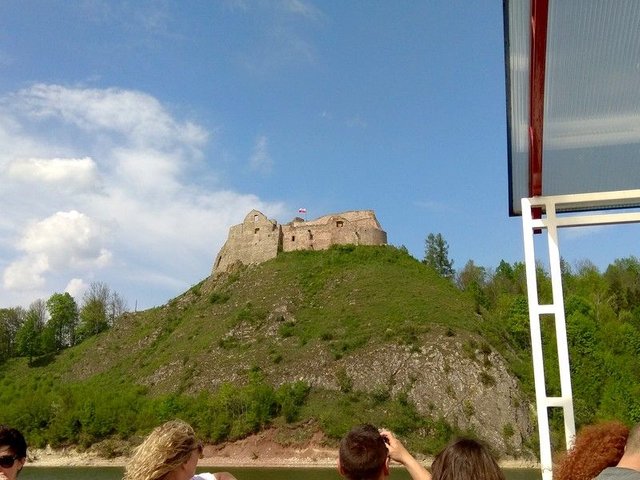 Mam nadzieję, że Was zaciekawiłam i jeżeli będziecie w pobliżu to również odwiedzicie to miejsce 😎
Pozdrawiam 🙂