Stringing Cheese: Understanding Jeffrey Epstein's "Little Black Book"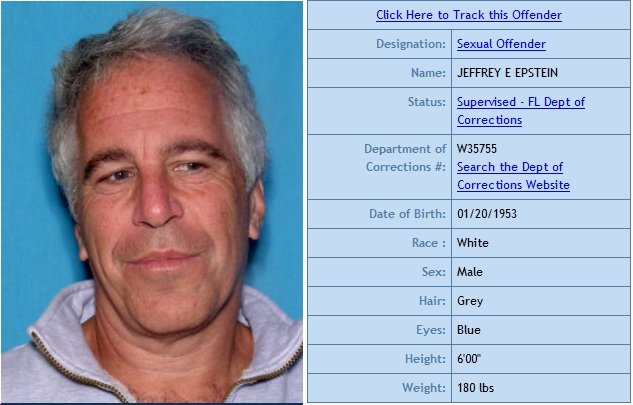 Jeffrey Epstein's "Little Black Book" can be a wealth of information if an investigator understands how to read it. This article will provide an overview on how it was found, what the notations mean and outline some of the significant people who's names were circled within its pages.
Note: This is not a discussion of Jeffrey Epstein's "Lolita Express" flight logs - another incredibly useful resource which will be discussed in a future post.
This article part of a series, "Stringing Cheese", by Pizzagate Wiki admin, PeterVenkman. Stay tuned for more!
Introduction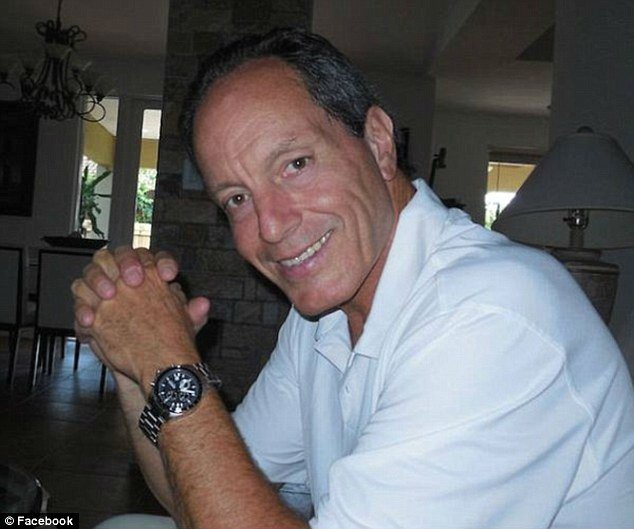 Alfredo Rodriguez
According to FBI Special Agent, Christina J. Pryor, in her December 9th, 2009 affidavit, a member of a plaintiff's team for one of Jeffrey Epstein's civil suits came into contact with Alfredo Rodriguez, a subpoenaed witness in that civil suit. Rodriguez had served as Epstein's house butler or manager for Epstein's Palm Beach mansion during 2004 and 2005.
Rodriguez revealed to the FBI's cooperating witness that he had concealed evidence from previous Epstein trials. He informed the cooperating witness that he had documents that he considered a "Holy Grail" or a "Golden Nugget," containing the names of hundreds of additional Epstein victims and the victims' phone numbers. The victims were from diverse geographic locations, including New York, New Mexico and Paris, France.
Those documents would take the form of a small bound book and some additional papers - a collection the press dubbed Jeffrey Epstein's "Little Black Book." Rodriguez concealed the book from earlier investigations, revealing the book only in 2009 to this cooperating witness, because he felt that he should be paid for the book (he attempted to charge $50,000 for it) and because he felt the book served as an "insurance policy" which could protect him from Epstein. The book would be recovered as part of a sting operation with an undercover FBI agent, who acted as an associate of the cooperating witness, and Rodriguez would be charged with obstructing justice and sentenced to 18 months in prison - a longer sentence than Epstein himself received.
Here is a copy of Pryor's affidavit.
The "Little Black Book"
Here is a PDF copy of Jeffrey Epstein's "Little Black Book"
Rodriguez said he had taken the book while he was employed, so the information was relevant to 2004 and 2005. According to Pryor, Rodriguez described the Little Black Book as containing "information material to the underlying investigation that would have been extremely useful in investigating and prosecuting the case, including the names and contact information of material witness and additional victims." Rodriguez reportedly discussed in detail the information within the book and identified important information to the undercover FBI operative.
When one looks at the Little Black Book, they can see a variety of notations from Rodriguez. Rodriguez's notations identify victims, particularly those listed under "massage" which victim Virginia Roberts said were "always sexual." However, as the names of victims are often not provided in full and contact information is largely redacted in the version Gawker.com released to the public, attempting to contact victims is potentially out of reach for the citizen investigator. However, the information that is useful to the citizen investigator are the circled names of "material witnesses."
The existence of some "material witnesses" circled in the book are relatively easy to quantify. Many of the circled individuals worked on the grounds of Epstein's Palm Beach mansion. Another circled individual is Alan Dershowitz who was Epstein's attorney, so while he would have vital information about Epstein's activities, the information may be protected under attorney-client privilege. Donald Trump is also circled, but Epstein was a major client of Trump's Mar-A-Lago resort in Palm Beach and the two had a well-known falling out when Epstein attempted to procure a victim from Trump's resort and Trump, in turn, permanently banned Epstein.
Some of the other individuals circled are clear co-conspirators. Ghislaine Maxwell, for example, was known as Epstein's "madam," and is identified as a co-defendant in several civil suits against Epstein. Modeling agent, Jean-Luc Brunel, is also circled and is a frequent co-defendant who, himself, has a long history of molesting underage girls (as a 1980's ''60 Minutes'' episode first publicized). While the connection to other individuals circled is less clear initially, after a bit of digging, one can see where some of those individuals were closely involved with other underage sex scandals, such as Italian businessman, Flavio Briatore.
Individuals circled in Epstein's "Little Black Book"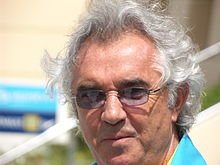 Flavio Briatore
Flavio Briatore is one of the names Rodriguez identified but, at least at first, it was hard to figure out what his connection could be to Jeffrey Epstein. Starting with Briatore's Wikipedia entry, we see a couple possible connections. For one, Briatore was a fugitive in the Virgin Islands - where Jeffrey Epstein had his private "Orgy Island," known as Little St. James. Briatore was also involved in the clothing industry like Epstein's mentor who was also circled, Leslie Wexner. Briatore set up Bennetton stores in the Virgin Islands during his time there as a fugitive.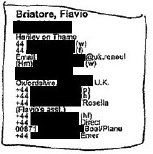 Flavio Briatore in Epstein's "Little Black Book"
From there, we look at Flavio Briatore's connections. Briatore was good friends with former Italian Prime Minister, Silvio Berlusconi. While many readers may not be familiar with Berlusconi, everyone throughout Italy will know what caused his downfall. Berlusconi was having "bunga bunga" orgy-style parties with minors. He would be sentenced to seven years in prison.
Further research shows that Briatore was engaged to Naomi Campbell and is now her "mentor." We also find that Formula 1 magnate, Bernie Ecclestone, is Briatore's recurring business partner. Both Campbell and Ecclestone appear in Epstein's "Little Black Book", which will be important to remember for a later discussion.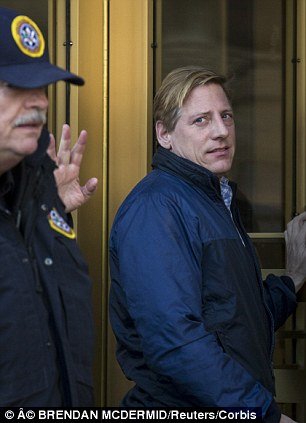 Dana Giacchetto
One entry that required a lot of further examination was the one for Courtney Love. After looking over her entry many times, I noticed something - there was an arrow. That arrow pointed to the name "Dana." In fact, all the entries for Courtney Love were listed as "Dana." No surprise, it was time to google "Dana" and Courtney Love.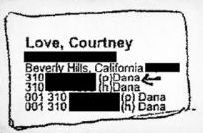 Courtney Love in Epstein's Little Black Book with an arrow to "Dana"
What immediately came up was a man named Dana Giacchetto. He is a person who would have easily gone under the radar, had it not been for his ponzi scheme which ripped off Hollywood elites, and then his relatively recent death by a drug overdose. But was this the same Dana in Epstein's book? We needed to find other connections.
As I read more about Giacchetto, I found he was one of the investors in the Digital Entertainment Network, via his company, Cassandra-Chase Entertainment. For those unfamiliar, the Digital Entertainment Network was the company at the heart of the Bryan Singer lawsuits, where Singer and other investors were charged with molesting underage boys. One of Giacchetto's partners was a man named Jeffrey A. Sachs. That was a name I had seen before - Sachs was also in Epstein's Little Black Book.
I also read the book about Giachetto, ''You Will Make Money in Your Sleep: The Story of Dana Giacchetto, Financial Adviser to the Stars''. Sure enough, at the time the Little Black Book was made (2004/2005), Giacchetto was romantically involved with Courtney Love and seemingly staying with her.
The more I research, the clearer it becomes that Epstein's pedophile ring and the Hollywood pedophile ring are one and the same. And I never would have discovered any of that without Epstein's Little Black Book.
Pugs, the World's Most Exclusive Gentlemen's Club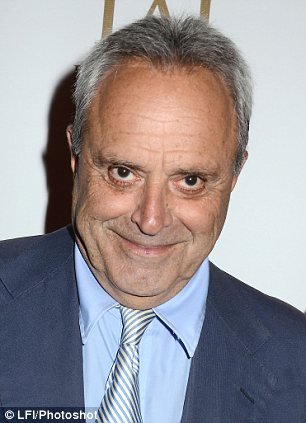 Taki Theodoracopulos, founder of "Pugs"
Although it is more difficult, connections can be made without even referring to circled individuals within the book. Rather, important discoveries can be made just by linking the people within the book itself.
After exhausting leads from circled individuals, I began searching for individuals a degree away from circled individuals that were also in the book and checking what their relationship was to Epstein. Taking this sort of action can be particularly important because, as mentioned in Conchita Sarnoff's book, ''TrafficKing'', Rodriguez was only the house butler for the Palm Beach house. There was an equivalent for him in some of Epstein's other homes, including Epstein's home in Paris. This means Rodriguez would have likely known less about illicit activities that took place in Europe and the individuals involved, unless the individuals came to the United States at some point.
I began researching Bernie Ecclestone's connections to Epstein. What immediately came up was an unusual club called "Pugs." Pugs, referred to as "the World's Most Exclusive Gentleman's Club," only allows up to 21 members. Epstein and Ecclestone both tried to become members and were blackballed. Jay-Z tried to become a member and was blackballed as well. Naomi Campbell is also involved with the group, failing in her bid to become "Mistress of Chamber" - a title she lost to Demi Moore.
But how involved was Epstein with this mysterious group? I referred back to his book. Sure enough, five out fifteen members were listed in his book. Relatives of other Pugs members had their information in Epstein's book as well. Several of the "rejects" were also in Epstein's book, such as Tony Blair and Peter Mandelson.
I began to investigate the Pugs members listed in Epstein's book. Reading articles by Pugs founder and syndicated columnist, Taki Theodoracopulos, I found not only did he know Epstein, but he knew that Epstein was bisexual and into young boys, in addition to girls - almost as if Theodoracopulos had seen Epstein's sexual proclivities for himself, since no other source has ever mentioned this fact.
Another member, Arpad Busson, was also incredibly suspicious. Wikileaks researchers appeared to have linked him to the Dutroux Affair, a political scandal where the Belgian government covered up the existence of a pedophile ring among the country's elite and pretended that the criminal Marc Dutroux acted entirely on his own.
The Little Black Book's information allowed me to triangulate back to a circled member as well. If Flavio Briatore's business partner Ecclestone, Campbell and friend Epstein, are all involved with this group - Briatore is likely connected to it as well.
Going forward, I feel every name in the book should be treated with some level of suspicion.
Conclusion
When Alfredo Rodriguez described Epstein's "Little Black Book" as a holy grail or golden nugget, he was not mistaken. The book is the key to linking international child sex trafficking rings from across the globe. Now the job is in the hands of citizen investigators to connect the dots and expose these elite pedophiles for what they truly are.
If you want to help in the effort, I recommend reviewing information already available on Epstein's associates by going to the Jeffrey Epstein page on the Pizzagate Wiki.
If you make any new findings in your investigative work, share them via the Pizzagate subverse on Voat.co
See also