Reminder: Jeffrey Epstein was illegally protected from charges of child sex trafficking. Here are the facts.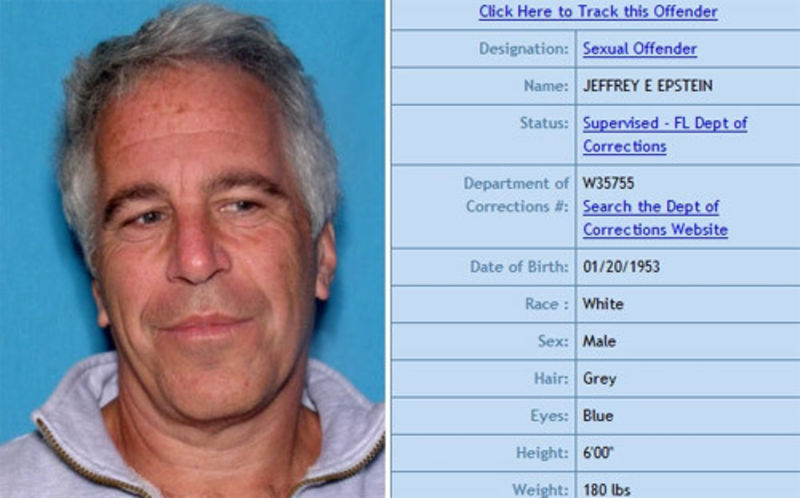 Jeffrey Epstein has one of the most linked-to pages on the entire Pizzagate Wiki and that means something. This weekend I hope to shed some light on this dark corner of justice in the United States, but first I want to share some important notes and reference material with the beloved blockchain and Steemit community.
I. Jeffrey Epstein was only charged with one count of solicitation of prostitution from a minor.
II. Sex trafficking in the United States is a federal crime not subject to the Statute of Limitations with a minimum of 20 years sentence. It is defined as thus:
Sex trafficking is the recruitment, harboring, transportation, provision, obtaining, patronizing, or soliciting of a person for the purposes of a commercial sex act, in which the commercial sex act is induced by force, fraud, or coercion, or in which the person induced to perform such an act has not attained 18 years of age (22 USC § 7102).
III. The Non-Prosecution Agreement which Epstein signed for his sentence was illegal under the Criminal Victims Rights Act.(1)
IV. Jeffrey Epstein voided this already-illegal NPA by continuing his abusive behavior of minors after he signed the agreement. (Testimony of Jane Doe 43)
V. Jeffrey Epstein's attorney and one of the main "debunkers" of the victim's claims, Alan Dershowitz, is among the protected co-conspirators and named abusers in several victim testimonies.(2)
VI. Jeffrey Epstein bragged to people close to him about purchasing Nadia Marcinkova, one of the other protected co-conspirators, from Yugoslavia when she was just 15.(3)
VII. It is unprecedented in American history that co-conspirators are included in a single non-prosecution agreement in addition to them being completely anonymous.(4)
VIII. Jeffrey Epstein is the self-proclaimed founder of the Clinton Global Initiative, a recently-closed, yet fundamental part of the Clinton Foundation.(5)
IX. Jeffrey Epstein's "fixer" and procurer, Ghislaine Maxwell, coerced at least one underage employee from Donald Trump's Mar-A-Lago resort in Palm Beach into a sexual encounter with Epstein.(6)
X. Jeffrey Epstein has around 40 known victims, with the youngest being two 12 year old girls which he had flown in from France.(7)
Here's his ever-growing page on the Pizzagate Wiki: http://pizzagate.wiki/Jeffrey_Epstein
Look forward to a very merry Black Friday. Stay tuned.