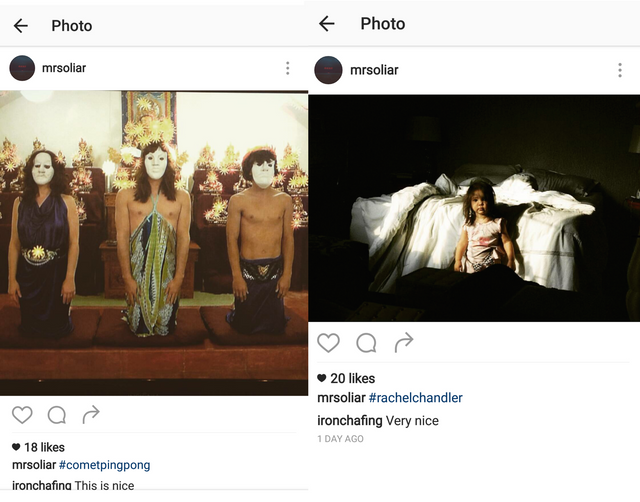 There have been 3,110 views of this post since posted 2 weeks ago.
Someone asked me for the source of the Baby & whatwhatinyourButt instagram post so I went hunting for the whole archive.
This is an archive of the most striking posts. It was saved by the Reddit people. https://sli.mg/a/gaffhM
Archive of ALL the posts saved by Reddit /4chan researchers (750mb) Archived 11.13.16: https://ufile.io/45f11
[Note]: on Mrsoliar's instagram post above she mentions Rachel Chandler. This witch was one of Jeffrey Epstein's sex slaves & was photographed with Bill Clinton in her teens. She nowadays appears to act as a child finder for Epstein, along with her very creepy evil-looking boyfriend.