Head of Oculus VR & Senior Facebook Employee Arrested For Soliciting Unprotected Sex From Underage Girl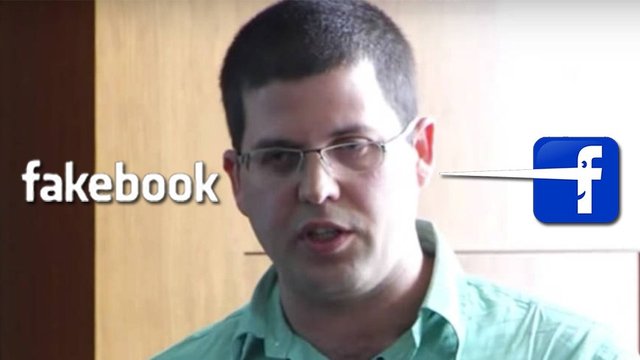 Take a gander into the window to see the intentionality and consciousness of some of the people behind VR and tech obsession.
Is the technology being unveiled designed to be anti-human from the start?
Look at it like this; these people, like Dov Katz, are what contemporary culture labels as "genius" and does sick things like this crime he's just been arrested for and has the money to be on the streets in no time. How many times has he done this and got away?
I'm sure this is all just "fake news" to Fakebook, too.
Senior Facebook Employee Arrested For Allegedly Soliciting Unprotected Sex From Underage Girl
gizmodo.com reports:
Dov Katz, the head of computer vision at Oculus VR, was arrested near Seattle on December 21 for allegedly soliciting sex from an underage girl. According to charging records, Katz allegedly attempted to pay $350 to have unprotected sex with someone he thought was a 15-year-old girl.
(snip)
Katz, 38, has been charged with attempted commercial sexual abuse of a minor. According to the charging documents, Katz wasn't actually texting a 15-year-old girl, but an undercover agent from the Tukwila Police Department. Katz, an Israeli citizen living in America, has since been released on $125,000 bail according to the King County jail website.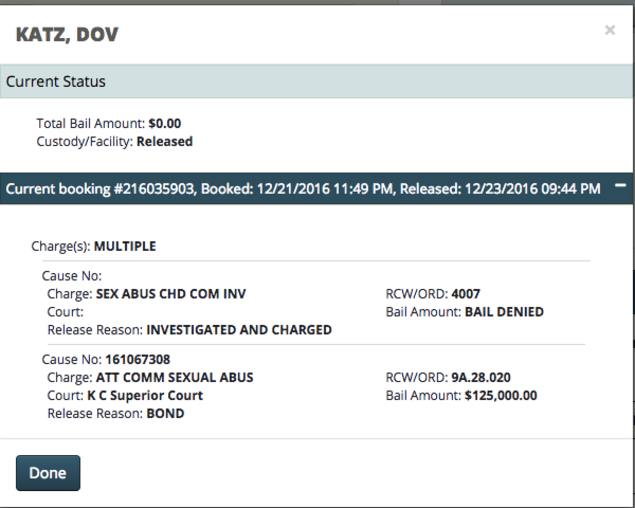 According to charging documents initially posted by GeekWire, Katz allegedly asked the undercover officer, whom he met on the website Backpage, for an overnight girlfriend experience. Katz also allegedly asked the girl, "how many times do you think you'll make me cum?"
(snip)
Katz was arrested with $600 in cash when he arrived at an Embassy Suites hotel just south of Seattle, after he allegedly arranged a meeting with someone he believed to be the underage girl. Following the arrest, Katz told officers his phone number, which matched the phone number that was texting the undercover officer.
(snip)
Here are the charging documents: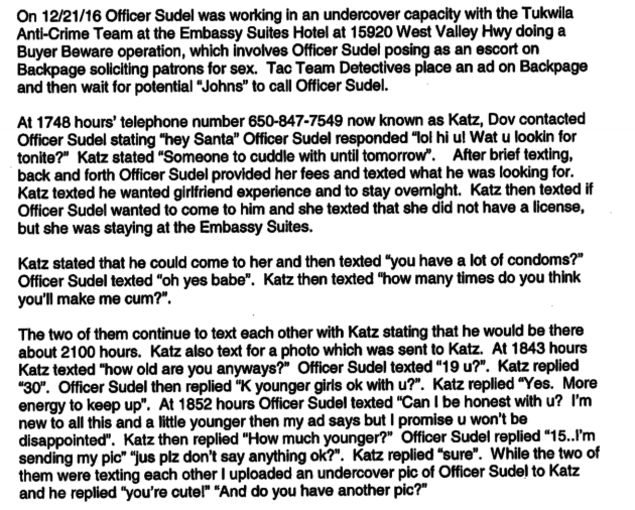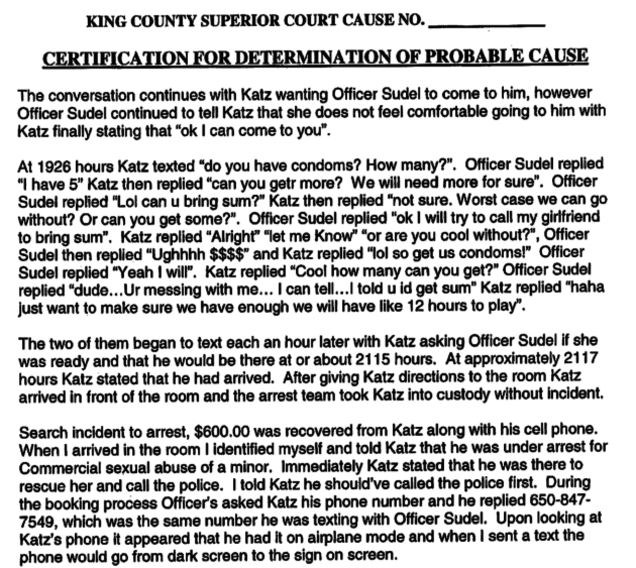 Read the rest: gizmodo.com
---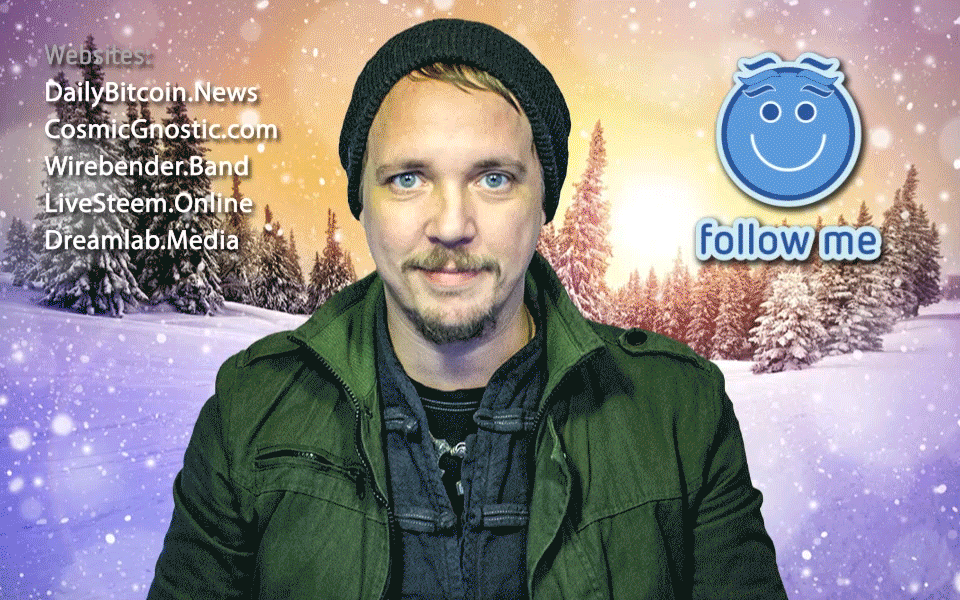 Thanks for the reads and any upvotes/steem/reblogs/comments/follows!