In an interesting turn of events, a MSM personality just dumped a truckload full of red pills on the daytime television normies.
In his most recent episode, he interviewed a young woman who has been quite obviously shattered mentally from years of abuse of the worst forms.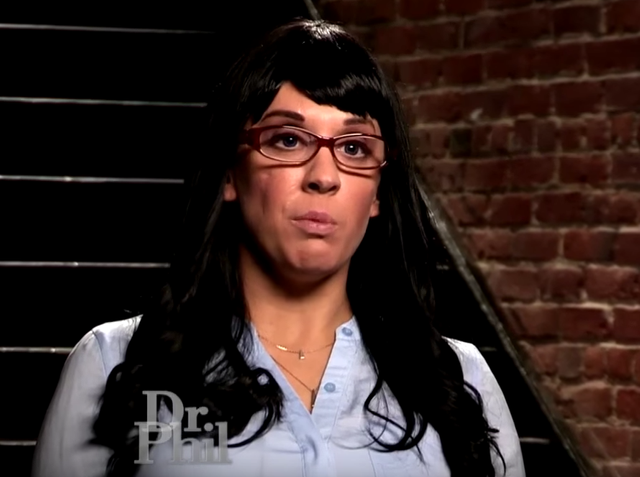 ​
For anyone who has researched into #Pizzagate or #pedogate, nothing she said was truly a new revelation, however hearing it from the mouth of someone who lived that existence is immensely heartbreaking.
More heartbreaking still knowing that this is still going on, right now, all over the globe, to likely millions of kids.
​
Important Points:
this woman was sold by her parents into this
these girls are trained from a young age to think of themselves as literal property
those who aren't sold (kidnapped) do not fare well since they have known freedom
she took part in being prey in the "hunting parties" which still shake me to my core to think about
she was forced to strangle a newborn at a very young age
she witnessed numerous kids being murdered by her 'owner' or clients
she was impregnated numerous times and gave birth to three, whom were immediately taken away to the same fate as their mother as a sex pet
her 'owner' handed her a pistol at the age of seven and taught her the most effective methods of suicide and allowed her to try. When she pulled the trigger, no round was loaded and she was punished harshly for 'attempting to leave her owner'
disturbingly, the young woman had the demeanor of a terrified, obedient dog being brought on a stage in front of an audience
​
What bothered me most about this episode of Dr. Phil (which my wife watches and I generally avoid), was that despite the woman mentioning in segments that this involved VERY wealthy, powerful individuals, including law enforcement, business elites, and politicians, the scale or scope of perpatrators and victims were not once discussed by Dr. Phil.
​
If you care about this, spread it with the world. I really can't wait for these rings to be gobbled up. I'm rarely a proponent of executions, but public hangings after a fair trial for the leaders of this stuff NEEDS to happen.
​
Watch a clip here:
​