Letter to the Community: pixEOS gallery has arrived!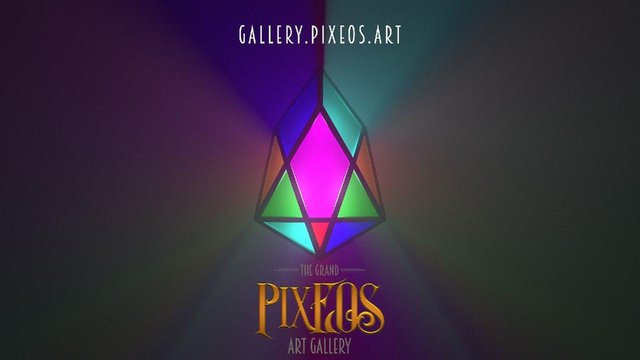 Yes! And we are overwhelmed both with this news and the extraordinary times we found ourselves in! That's why we wanted to take this opportunity to write to you personally.
Back in 2018, when the cold 'crypto winter' was making even firm Bitcoin believers doubt the future of the industry, people around us questioned our timing in founding pixEOS.
When some people saw a crisis, we saw an opportunity.
We knew that the technologies we are about to use will bring the art industry to the next phase. We saw the need for high performance, transparent, and secure solutions for the problems of the art industry.
Back then, we were bold to start the project, and you were there for us to believe and support us!
The pixEOS Gallery took longer than expected to be launched and a lot changed. We matured as a team and shifted to a start-up enterprise vision.
Now we're announcing the soft launch of the gallery that we were building during 2019, and we want to thank you guys for staying with us!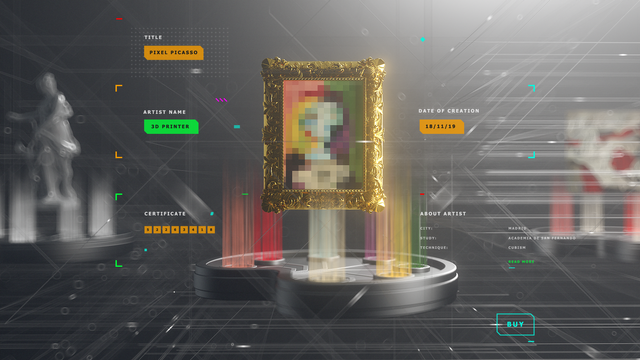 Modern problems require modern solutions.
It happened that our gallery is finally ready simultaneously with the outbreak of a terrifying pandemic. We are of course, greatly concerned and responsibly isolated but also we think that it's not a coincidence and we are called to revise the way people are used to interacting with art.
This is the best time to really foresee what the future will look like.
In the past, we couldn't predict that we might be locked from visiting a gallery, bidding on the live auction, or going to a flea market to collect something from a familiar local artist. Well, now we are...
We believe that a digital gallery with a solid tech stack is key to the new art world.
And so to invite our community to join us in shaping that reality and to see the result of our hard work, we are glad to announce the soft launch of pixEOS Gallery, which will serve as the bridge between the good ol' art world and the new digital era of art.
We are calling this a Soft Launch as it is primarily artist-driven and will grow organically in the crypto-sphere while our developers continue to add even more features to the gallery and improve the onboarding process for mainstream artists and collectors to easily interact with blockchain tech. Later we will be issuing a mass press release aimed at the mainstream international art world, and refer to that as our Global Launch.
Just as physical art is typically released as an extremely rare one-of-a-kind piece, the same is now true for digital art.
Each piece in the gallery can be bound to a unique Non-Fungible token (NFT). Therefore artist authentication, collector ownership, scarcity, and sale history are verifiable through blockchain technology.
The pixEOS Gallery has provenance built into its platform, making contemporary art origins verifiable and accessible for all to see.
To participate as an artist, at this stage you will have to contact our team. As for the moment only featured artists will be able to publish their art and issue NFTs.
The reason is to keep on improving and bug fixing while our portfolio grows.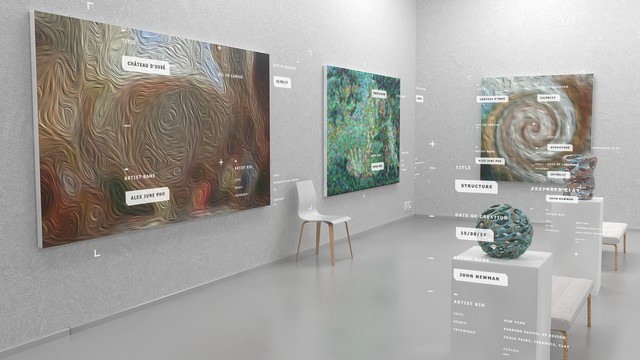 pixEOS is on a journey to unlock even more features.
If you are reading this you are already our friend and most likely long time supporter! Thank you! If you believe in the future of art as a thin line between physical and digital, then we are on the same page, buckle up - this is going to be a wild adventure!!!
Leave your comments/suggestions, ping us if you want to join the featured artists collective, subscribe to our social media channels, and most importantly stay safe and sound!
Visit https://gallery.pixeos.art/ and check out our revamped website https://pixeos.io/.
Become a featured artist, get in touch with our artist's relationship team through [email protected] or reach us out on telegram https://t.me/PIXEOS.