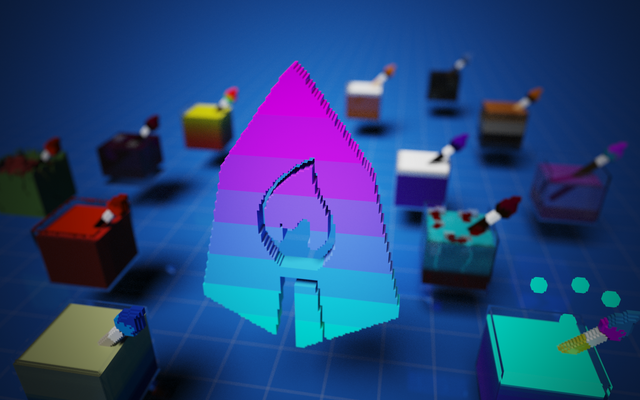 The wait is finally over; pixEOS is proud to announce the official launch of the pixEOS paint game!
Go to https://paint.pixeos.art/#/ to play now!
On the collaborative digital canvas of pixEOS paint truly anything is possible, and the ideas of the community come together to make something unexpected and new. We know that when it comes to art, the only limit is your imagination, and we're truly proud to give our community a medium to express themselves, while earning cryptocurrency.
Paint with EOS to earn pixEOS tokens!
The pot becomes live on a canvas you're painting on when a minimum purchase threshold of 150,000 pixels during which time bonuses continue to accrue. Once the threshold is met funds can be withdrawn, and the pot will activate.
Earn rewards when someone paints over your pixel with the Patron Bonus System, and after you paint just once, get a share based on the overall game volume from All-Time Patron rewards system. If you paint daily, the 24 Hours Patron Bonus will also reward you with EOS.
For additional details on the game, you can refer to our community update.
Compete and create with other players to get a larger share of a daily pot, which increases in proportion to pixel purchases; the more you paint, the more you get!
We want to express a deeply heartfelt thank you to everyone who has helped contribute to our platform. Our community is a wonderful collective where we celebrate creativity, inspire one another, and offer artists a brighter future. We know it would not be possible for pixEOS to transform the world of art, gaming and blockchain technology without the support of every member of our community, and every partner who has joined us along this bold journey into tomorrow.
There is still a lot more to come as we continue to reach the goals set forth in our roadmap, so thank you all for helping to play a part in making this shared dream a reality.