Blockchain Connects Modern Businesses Regardless Of Heritage - East Meets West - A Peek At What Is Coming From Blockchain Influencers Across The World
Blockchain Connects Modern Businesses Regardless Of Heritage
East Meets West
A Peek At What Is Coming From Blockchain Influencers Across The World
Blockchain technology is a centerpiece to many modern projects. As businesses grow and discover the talent beyond local borders, it is fascinating to witness these tech-savvy groups so easily navigate the complexities of cryptography, and yet, they stumble on occasion while learning to blend socially with other regions.
This is an exciting period of adjustment and growth as people from all parts of the globe learn to cross borders with more respect, and with more understanding of what is customary in the local communities as they travel. Eastern and Western styles of communication are a perfect starting point to explore this concept. Let's zoom in to examine the ways that South Korean blockchain teams are forming unique relationships with their Western peers, in the United States Of America.
PIVX Ambassador Visited South Korea To Shake Hands With New Exchange UIOEX
The Private Instant Verified Transactions team, known as PIVX, announced its plans to list their coin with a new cryptocurrency exchange in South Korea, the User Is Owner Exchange (UIOEX). As customary in the East, the UIOEX team invited PIVX to send a representative to meet face-to-face in order to solidify future plans.

The UIOEX president, Seo Jun shook hands with PIVX Global Ambassador, Bryan Doreian, in South Korea in early October this year. This was a monumental gesture towards the future.
Business leaders in Asia require a face-to-face meeting, and often times the people involved arrange a shared meal or two, before a Memorandum Of Understanding comes to fruition.
In fact, during this time it is considered unusual to begin discussing business at all. In South Korea the residents practice this custom without noticing that it is a ritual the Western world is not always familiar with. This same rule doesn't exist in the United States Of America, at least not formally. A gracious blend of two cultures starts this way.!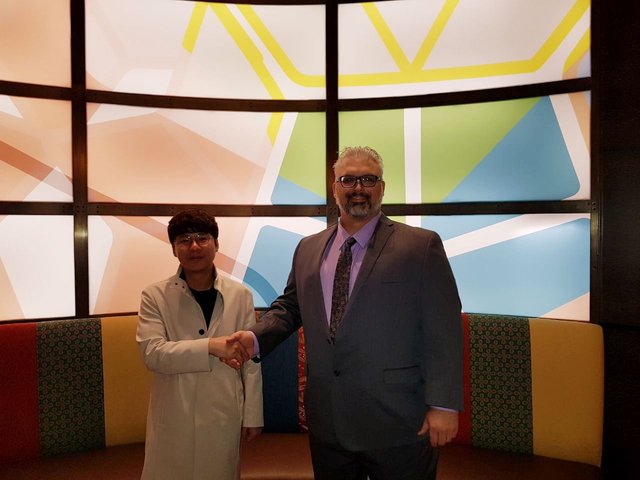 In return for PIVX making the effort to travel thousands of miles to South Korea, Seo Jun then flew from South Korea to the United States of America to meet the PIVX team on their home turf. Seo Jun had traveled over vast oceans with a small group of South Korea's well-connected cryptocurrency experts to complete the circle of introductions as they do it in Eastern cultures. There in Las Vegas, Nevada, the PIVX founder, James Burden shook the hand of UIOEX President, Seo Jun, sending the future into a powerful, productive start with the promise of great things to come.
A PIVX affiliated project, zDEX, along with UIOEX,, and FortuneX, are all allied in what appears to be newly forming consortium of cryptocurrency exchanges. There is a common theme detectable while browsing the chat rooms, forums, and Telegram channels related to all of these companies. They all express the strong desire to eliminate scammers totally in peer-to-peer trades. This network of crypto-companies is constantly discussing the ways they can work together to clean up the crypto-scene. If this diverse assortment of leaders does intend to formally organize, the entire community of cryptocurrency users would benefit.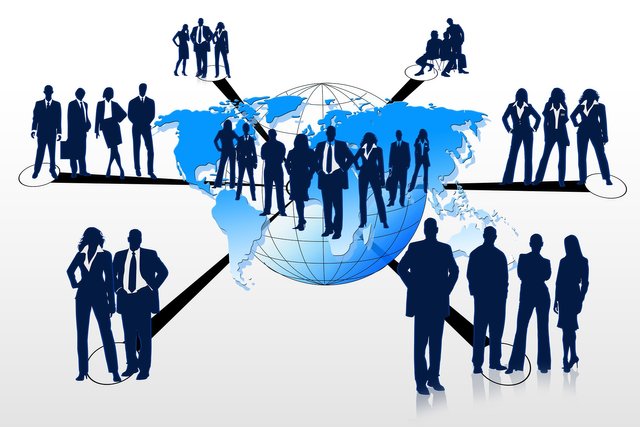 By Lori Brown
This was written with permission by the named parties in this post.
This is NOT advice - please seek legal advice from your attorney and financial advice from a licensed finance professional before allocating funds in any new direction. There is always a risk in crypto.
~~~~~~~~~
shoutout to @pivx