My weekly Top three Posts in project HOPE community
The project Hope community seems to be an organization of countless wordsmiths, surfing through the community everyday seems like another crash course on every topic supported by the community. Project Hope as a community is known to support variety of contents, with the much-pronounced wide scope of supported content and an unarguably skilled writers in each of this scope, it's always a great experience scrolling through the tons of great contents published here on a daily basis. As a result, rating these contents are even a harder task.
However, with a little bit of personal sentiments, here are my three favorite articles published in the project Hope community during this week. As a matter of fact, I must say it's been a hard time selecting these three articles as many other contents from the community also appeals to me almost equally.
Without further delay, let me take you through my top three posts in the project Hope community for this week.
Let's feed our minds properly / Personal reflection
by
@rbalzan79
Perhaps many of you have heard that nobody learns from other people's experiences, however, we must be the exceptions, that is, there are many people who write great books, where they share their life experiences both negative and positive, and from these people we can learn from both their mistakes and their successes, and undoubtedly, the person who does this achieves their goals faster than those who ignore such events.
here
Financial Freedom & Abundance; Just How Much Risk Do You Need To Take
by
@aduragbemi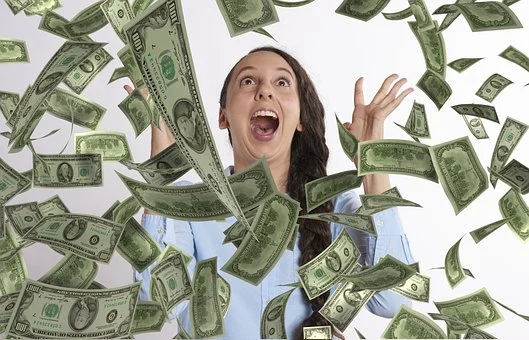 Behind every decision not made, there's probably a "Big IF" residing somewhere close. This in particular has derailed so many people on the path to financial abundance. Of course, I get the fact that some people are risk-neutral, while some are averse and a couple of others are risk lovers, regardless, it happens to all. When faced with as many IF scenarios you can think of, it all comes down to the way you have been wired over time; to be a risk Lover? Averse? or Neutral? That will determine how steep your slope is to financial freedom and abundance.
Continue reading
here
Is it dangerous to invest in bitcoin
by
@sandracarrascal
In the end that is why I say that investing in bitcoin is a danger, because apart from the fact that it costs a lot, a tweet from Elon Musk saying that bitcoin is the best thing in the world and makes it go up to 60 thousand dollars, and then he comes and says that bitcoin is bad because when it is mined it is made with electricity derived from fossil fuel and it comes back and lowers the price.
Continue reading
here
Just as stated, a couple of other articles should also come into this list, it took a very hard time to give a nod to these few, endeavor to visit the project HOPE community and have a good reading time, and for sure you can also be a contributor