Pinky And Spiky Drawing Contest 101, Coronavirus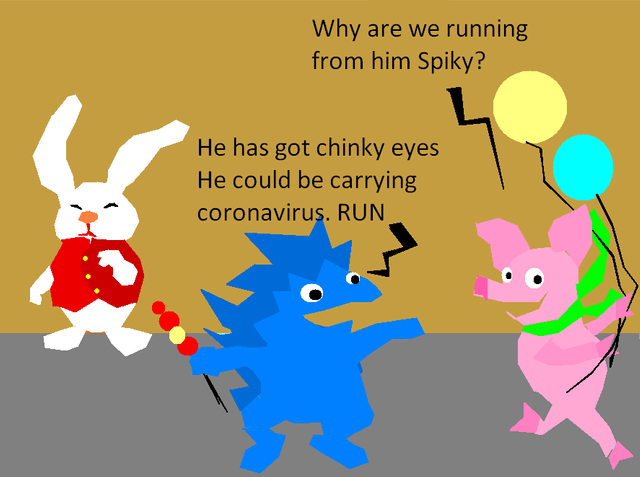 Greetings fellow Steemians,
Here is my comics entry to the Pinky and Spiky Drawing Contest. The theme for this week is about coronavirus. Very timely topic indeed. Have you been judged solely on your looks or physical attributes? I bet everyone had that moment huh. That is such a sad reality. On my comics, Chichi the bunny was excited to play with Pinky and Spiky. However he was avoided by the said friends,Pinky and Spiky because of the coronavirus scare. Fake news and malicious posts had been circulating the internet about the deadly virus and that had reached Browneartopia. Spiky knew that this virus originated in Wuhan China and therefore he immediately thought that Chichi because of his chinky eyes is from that place. Whew, that is really not fair Spiky.
Hope you like my comics. Thank you very much for dropping by and supporting me
@theithei