Hello friends, I decided to try participating in the Pinky And Spiky drawing contest.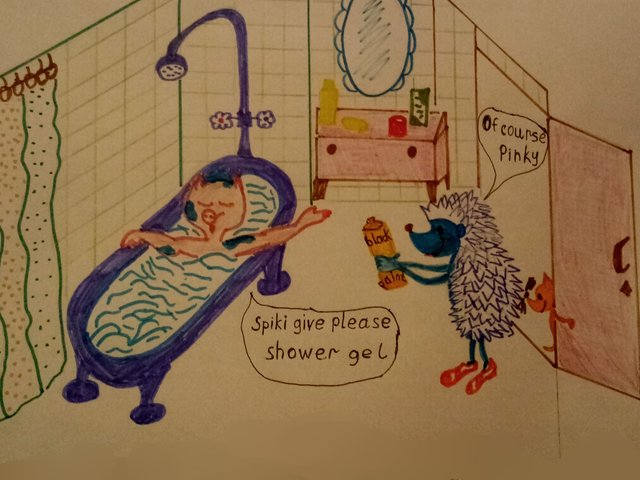 On April 1, the day of laughter and Speke decided to make fun of Pinky, passing at his request to the place of shower gel, black hair dye.
I think the joke was a success, and would you like such a joke?
If you want to participate, these are the rules of the contest
https://steemit.com/pinkyandspiky/@organduo/pinky-and-spiky-drawing-contest-week-54
Thank you friends, for visiting my message and if you were interested, please visit my blog https://steemit.com/@serkagan, where you can find a lot of interesting things for yourself. See you, your @serkagan