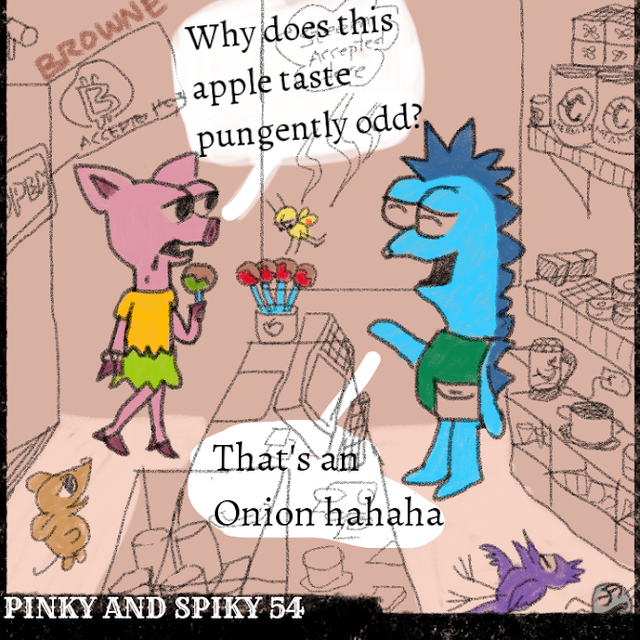 April Fool's Day
Hi Steemians,
Pinky craves for chocolate coated apples and since Spiky is working part time at the nearby convenience store inside Browneartopia she decided to drop by and buy a piece. When she got there she immediately pick one stick from the counter and paid. Before she could even leave, the pungent odor and taste made her about to puke. She turned back and complained. Spiky willingly told her that this is not an apple but an onion. Cornelius and Victor laugh and laugh until their tummy ache.
Hope you like my little entry. Enjoy your weekend everyone.
Thanks and regards,
@khiabels
This comics below I made yesterday for the mermaidmonday contest. I must admit that I love it and could not let go of it yet so I turned it into a Pinky and Spiky comics I know you can spot the similarities.