Pinky and Spiky seeing a ghost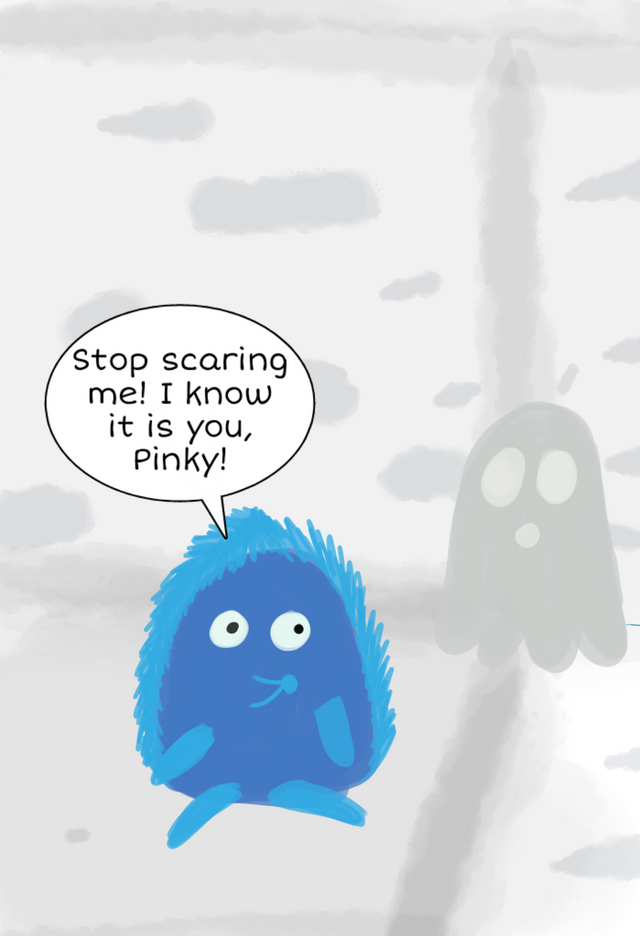 It is Halloween and lots of scary stuffs happens. Horror movies, stories, and scary costumes.
Spiky went in their stock room to get their old costumes that they will use later for trick or treat. Then, a ghost just popped up in front of his face. He was scared and shocked.
He know that it will be just Pinky who will do a prank on him, so he said to her that she needs to stop it.
Pinky heard him and asked Spiky what are you saying about? I am just outside the room!
If it is not Pinky, then who is it?