Cranky Pinky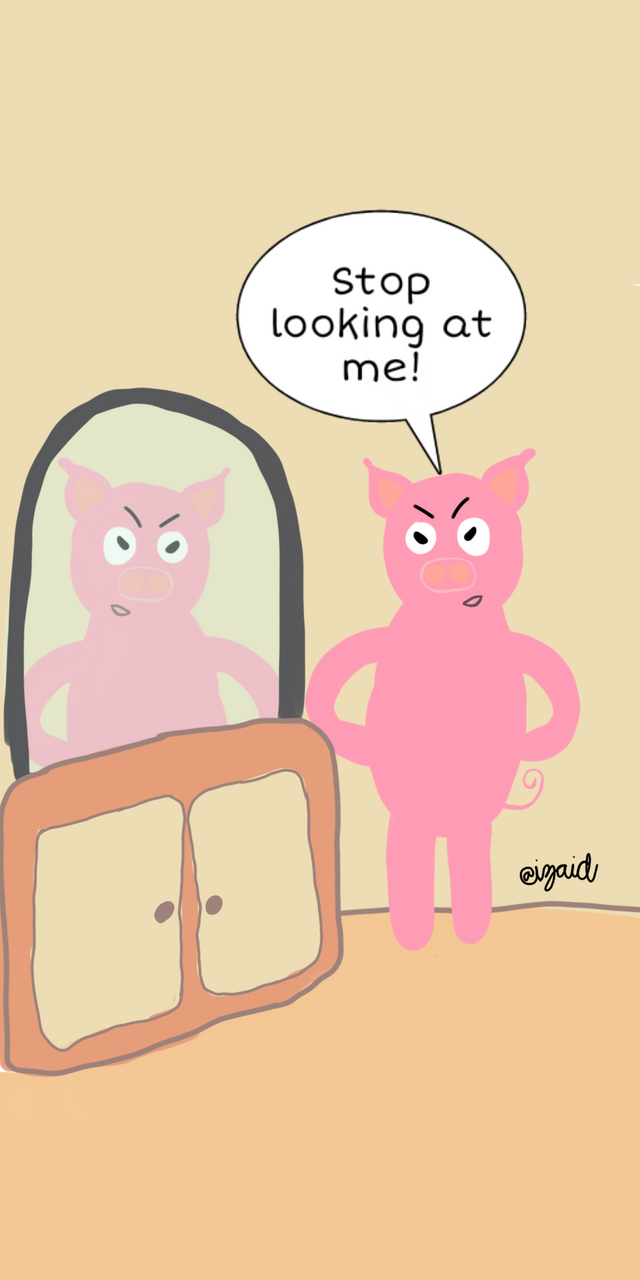 Something wrong is happening to Pinky today. She is so irritated, even simple things made her angry. With her actions and attitude today, everyone was scared to talk to her and ask what was wrong.
Pinky went inside her room, hoping that she will have alone time to calm down, relax, and everything will come back to normal.
But then, she saw her own reflection on the glass which cause her again to be irritated.
Pinky was so cranky, that even her own reflection made her angry and irritable.