Pinky and Spiky Getting New Curtains
---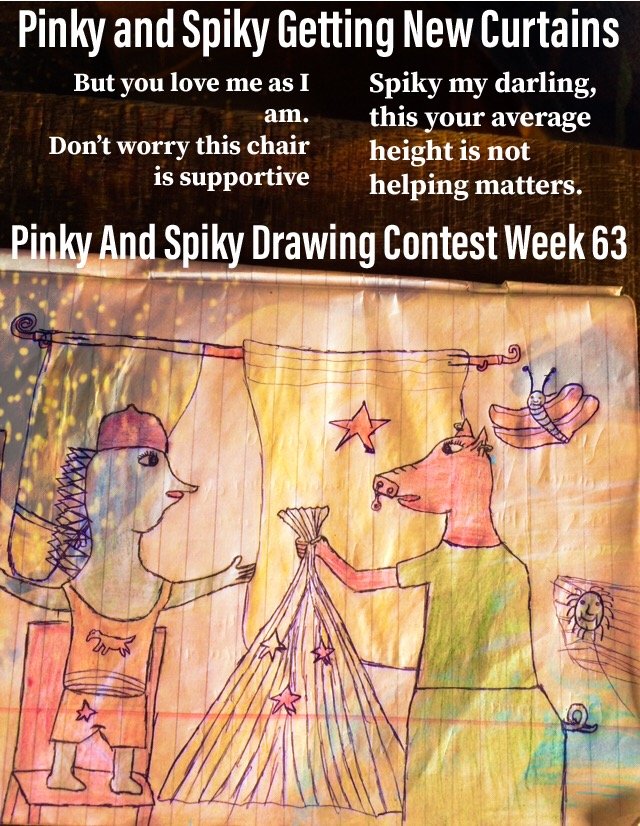 Love is all that matters at home, followed by acceptance and mutual understanding.
I guess Pinky and Spiky are deeply in love.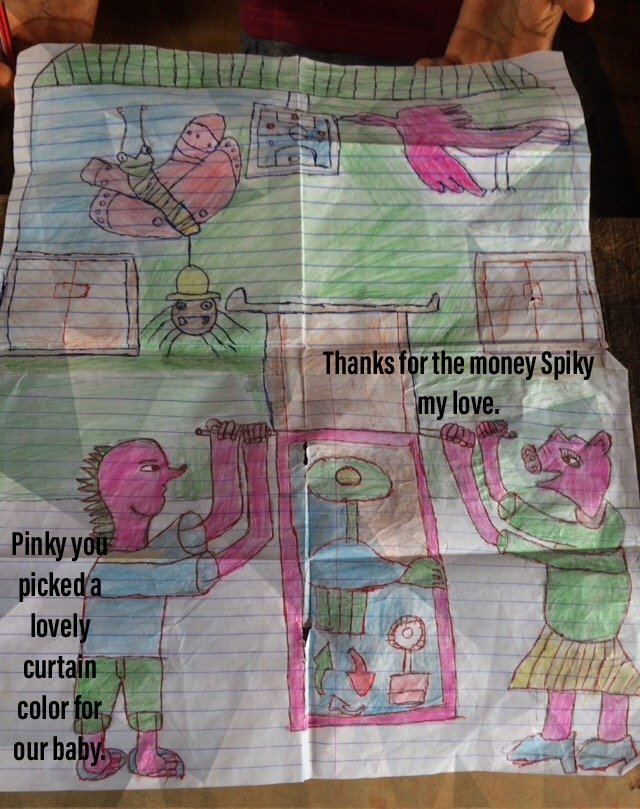 Trying to fix a room for their new baby, it became necessary that they should go for new curtains and nets, Spiky released money for Pinky to buy those curtains, and here Spiky is satisfied with her choice, pink color curtains for their baby girl.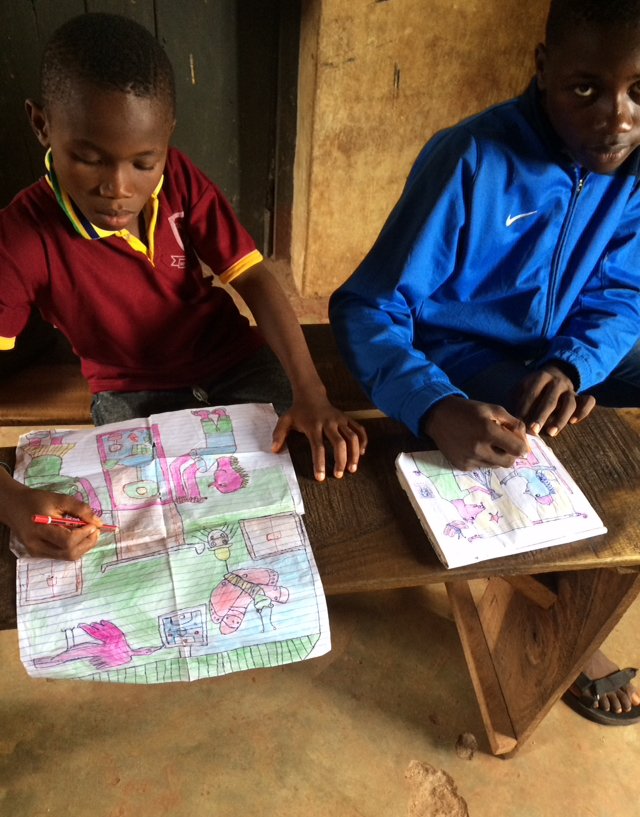 Makuochukwu and Onyedika are the hands behind the drawings for Gloriouskids Academy.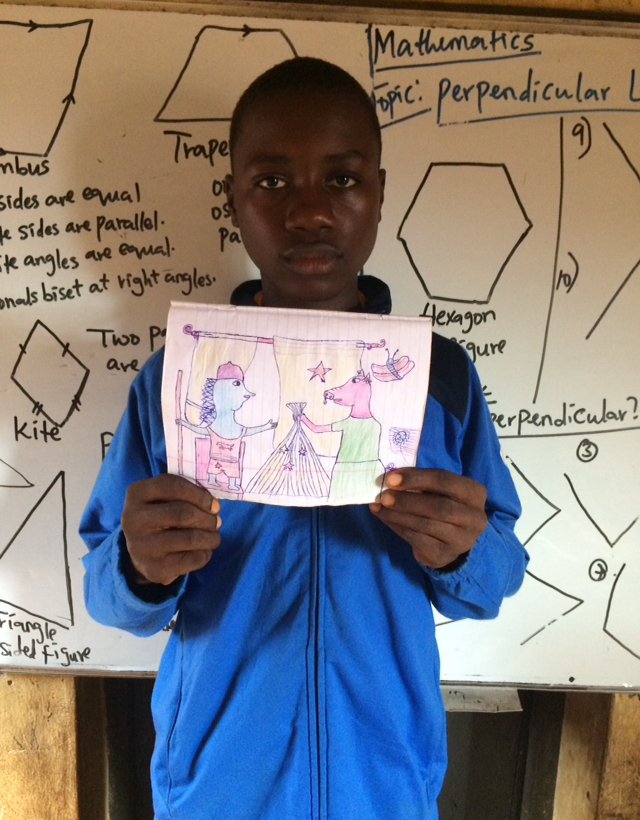 Onyedika is a 6 grader student, fatherless but currently getting support from our foundation.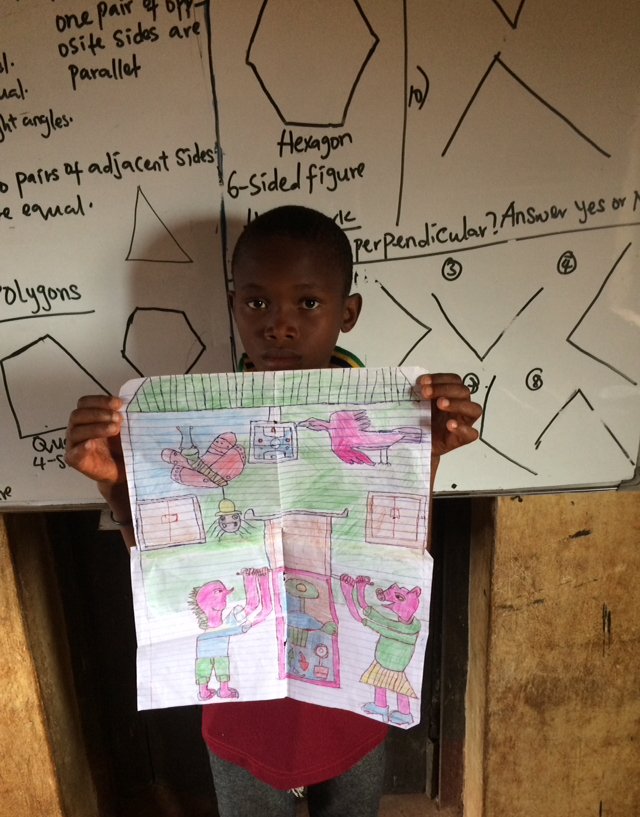 Makuochukwu is also a 6 grader student, an orphan, his mom died giving birth to him and his twin sister. We're currently taking care of the twins, both their education and otherwise.
Thanks for coming around!
Your support is appreciated.
You may wish to support us by sending some donations and tips to us or by introducing us to some good people and organizations on Steem that may assist us.
Your upvote, resteem and advice are all needed and appreciated.
Below are our Crypto addresses in case you're willing to support us with some crypto currencies.
---
BITCOIN ADDRESS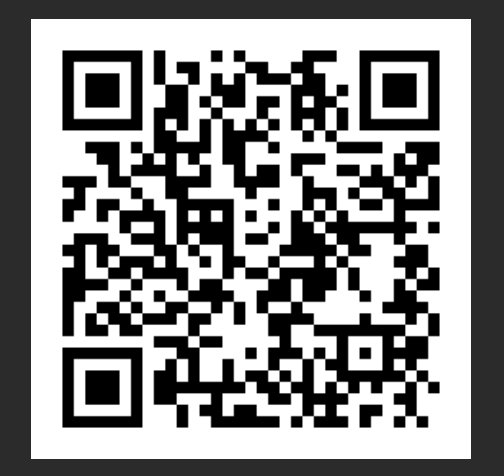 14HBNevTZu7VjrqWZM15SwLL2nWq91mVbN
---
Ethereum Address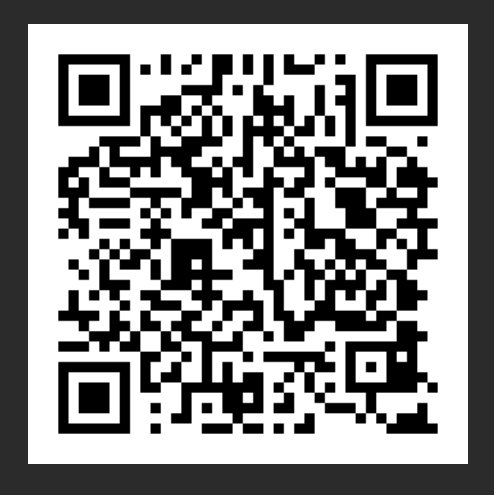 0x5b923d00e2c12b088f8dd53f0bf24f8e015c6a5e
---
You can also send some STEEM and SBD to our steem wallet @gloriouskids
Thanks and remain glorious.