Spiky Carrying A Mattress
---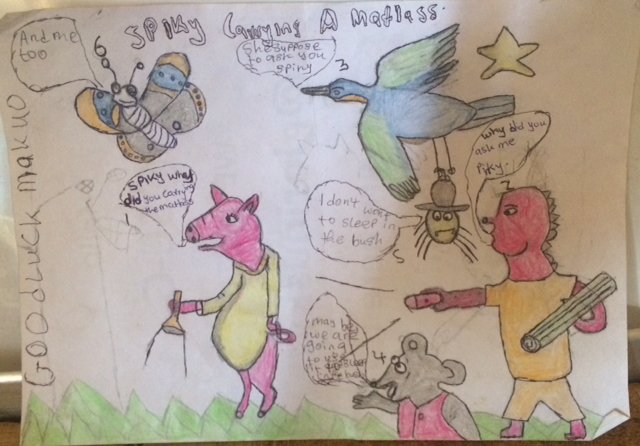 ---
Hello Steem Network, this is our Pinky and Spiky drawing challenge by @organduo, this week edition is special as many of us picked interest in drawing ✍️.
We picked two of the pupils to represent us which are master Onyedika and Goodluck Favour, two of them are 6 graders.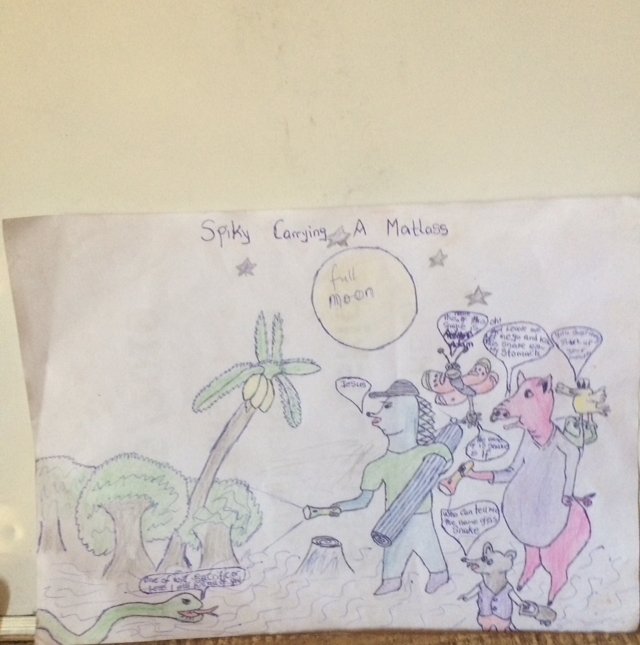 Onyedika and Goodluck submitted these drawings this morning, the upper drawing is from Goodluck, while the second is Onyedika.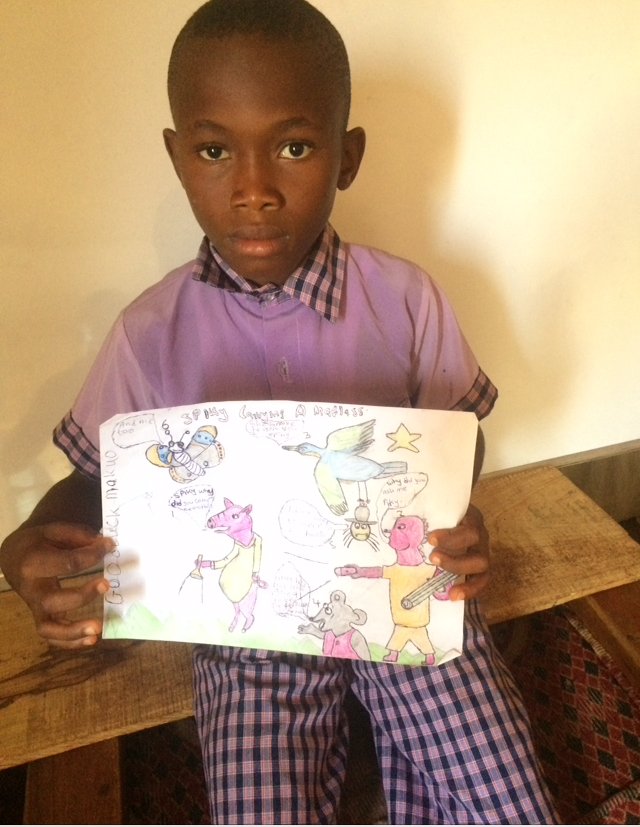 That's Goodluck posing with his drawing of Pinky and Spiky with their family traveling at night. Spiky is the one carrying the mattress for his family.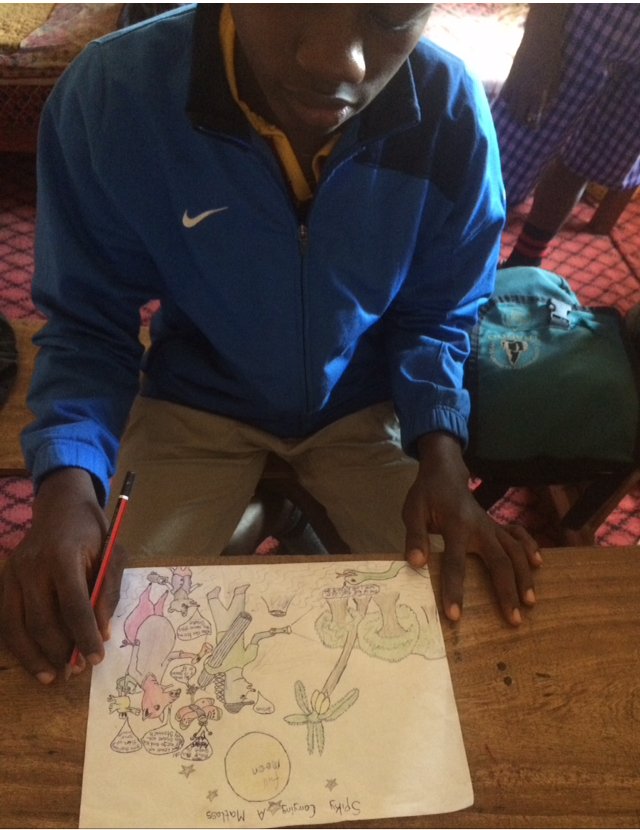 Here is Onyedika with his drawing that has a similar look with that of Goodluck. In his drawing of Pinky and Spiky, he painted a picture of Spikys' family traveling at night with their torch lights, Spiky in the drawing is carrying a mattress with one hand and using the other hand to flash the torch.
They we're able to see a gigantic green snake 🐍 coming directly to them, we all hope that Pinky and Spiky would handle the snake.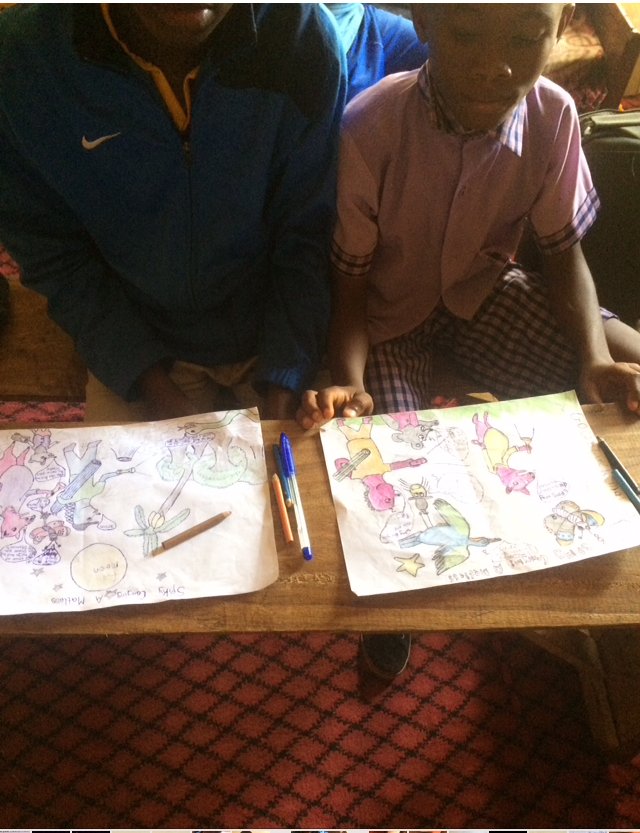 Here is their group photo in their 6 graders class which is also our sitting room. It turns into classroom during school hours, and returns to sitting room after school hours, hopefully we'll have means of securing a permanent site for these children in the nearest future. Please if you have anyone or any organization that can help us accomplish this vision please don't hesitate to link us up.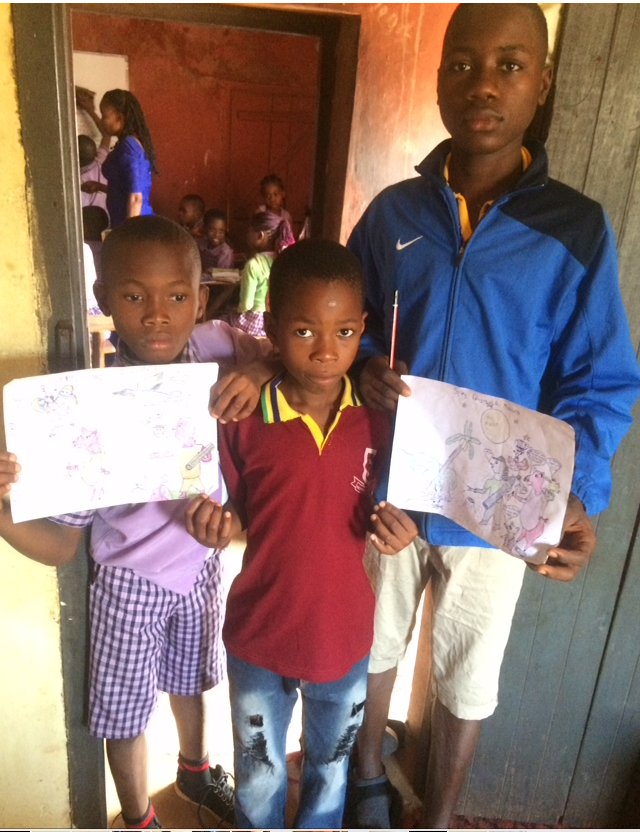 The last picture here is featuring a young man who is also interested in the drawing challenge, maybe he'll join by next week.
Hope you like our presentation here. Thanks for supporting Gloriouskids.
We proudly the first charity school in Steem blockchain!
We prioritize human value through raising these children.