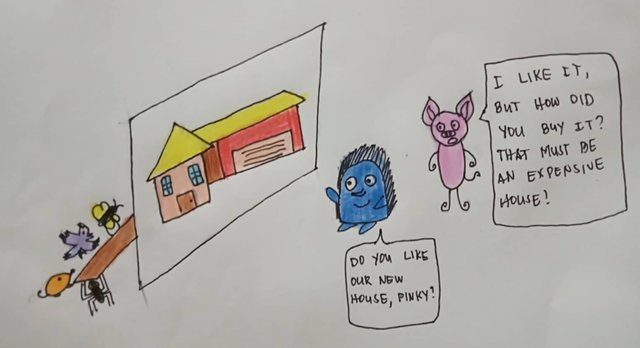 The big day has come! Spiky has now bought an expensive house for them. Pinky was so shocked on what she is seeing right now. She can't believe how Spiky made it.
Pinky does not have any idea that it was just a big poster. Spiky and the gang are just pranking Pinky.
Pinky will figure all of it when if she will try to get inside the house.