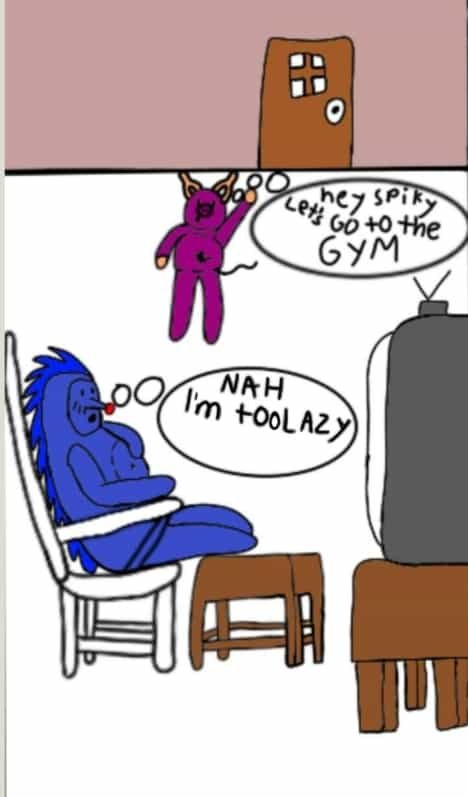 It is my first day here and my friend was the one who invited me and share what is Steemit. At first I was hesitant to try because it is more on writing a blog. My friend gave me tips on how to survive and grow. He suggested that I should look for contests, like photography and art contest. He introduced to me Mr. @organduo and his wife @laputis who ran a comic strip contest every week. Good that I can now have some inspiration for some of my post, but my drawing skills are just at the beginner level. According to my friend, everyone is welcome in the contest of @organduo and @laputis, as long as you can create a funny comic strip, you are good.
He also advised me to write my an introduction post about myself. I am still grasping and figuring out what is steemit, and I am shy to give details about myself. So instead, I made a comic for my introduction post and an entry to join the contest.
Pinky, the pig, was inviting Spiky, the blue one with spikes (if I am right) who have no inspiration since yesterday invited to go in the gym. Spiky then replied in a straight forward answer, "Nah, I am too lazy".
Sometimes when you do not have an inspiration you lost energy and productivity which can cause you to become lazy. You are not in the mood, so you end up sitting in a couch trying to figure out yourself. How to start and be productive.
That is all my friends!