The Philippine eagle (Pithecophaga jefferyi), also known as the monkey-eating eagle or great Philippine eagle, is an eagle of the family Accipitridae endemic to forests in the Philippines.
---
Hello my fellow steemians, i would like to share to all of you our country's National bird. Enjoy!😁🤘🏽
---
![image] (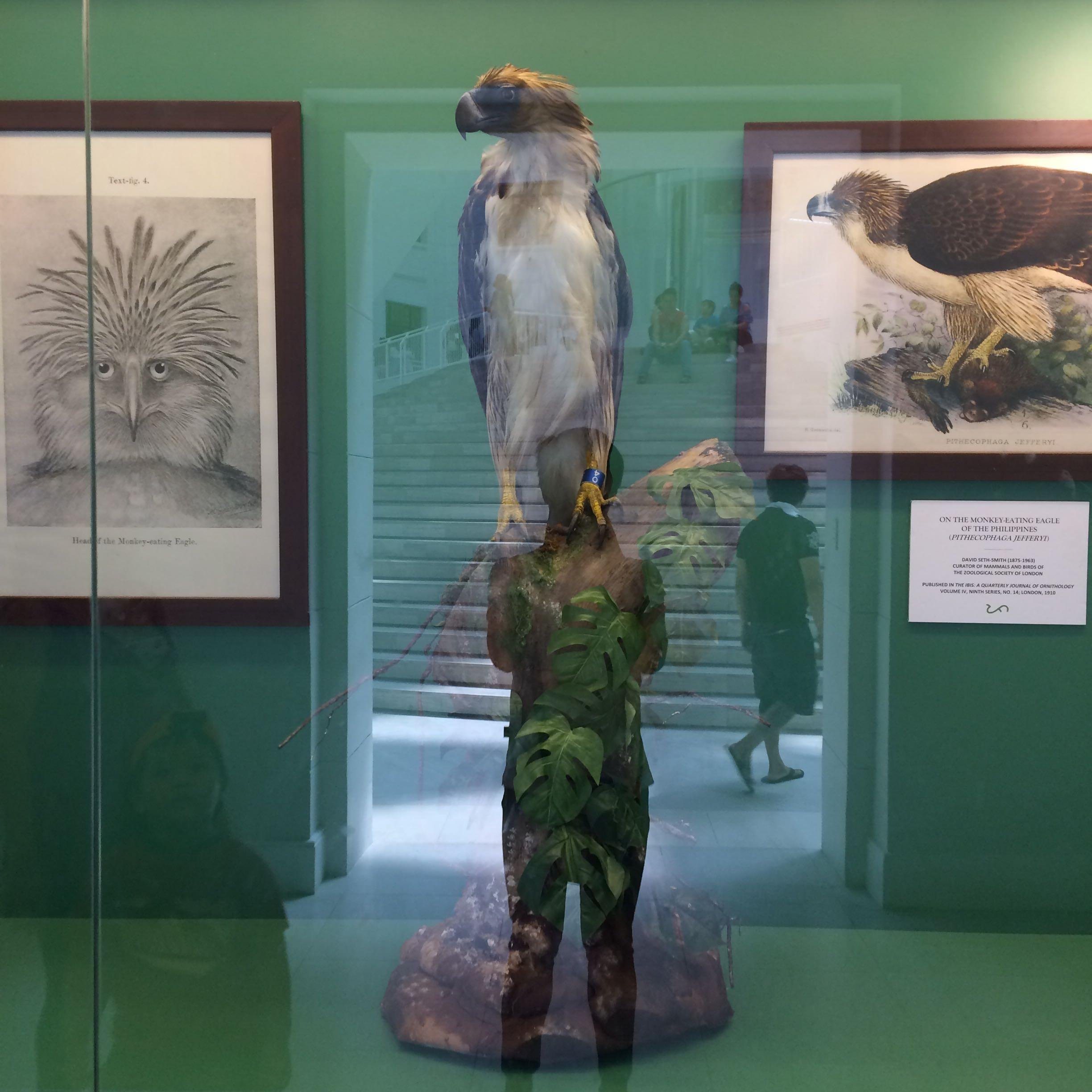 ) **TINUY-AN** *Pithecophaga jefferyi Ogilvie-Grant, 1897* **(Named by the Philippine Eagle Foundation for the majestic waterfalls in Bislig, Surigao del Sur, in Mindanao, which remains part of the preserved habitat of the philippine eagle. Tinuy-an, which in cebuano means "with intention", was rescued from a forested site in Davao, bearing injuries caused by hunters, and designated and leg-banded as Eagle number four.** *Published in the IBIS, a quarterly journal of ORNITHOLOGY volume IV, ninth series, no. 14, London, 1910*
---
![image](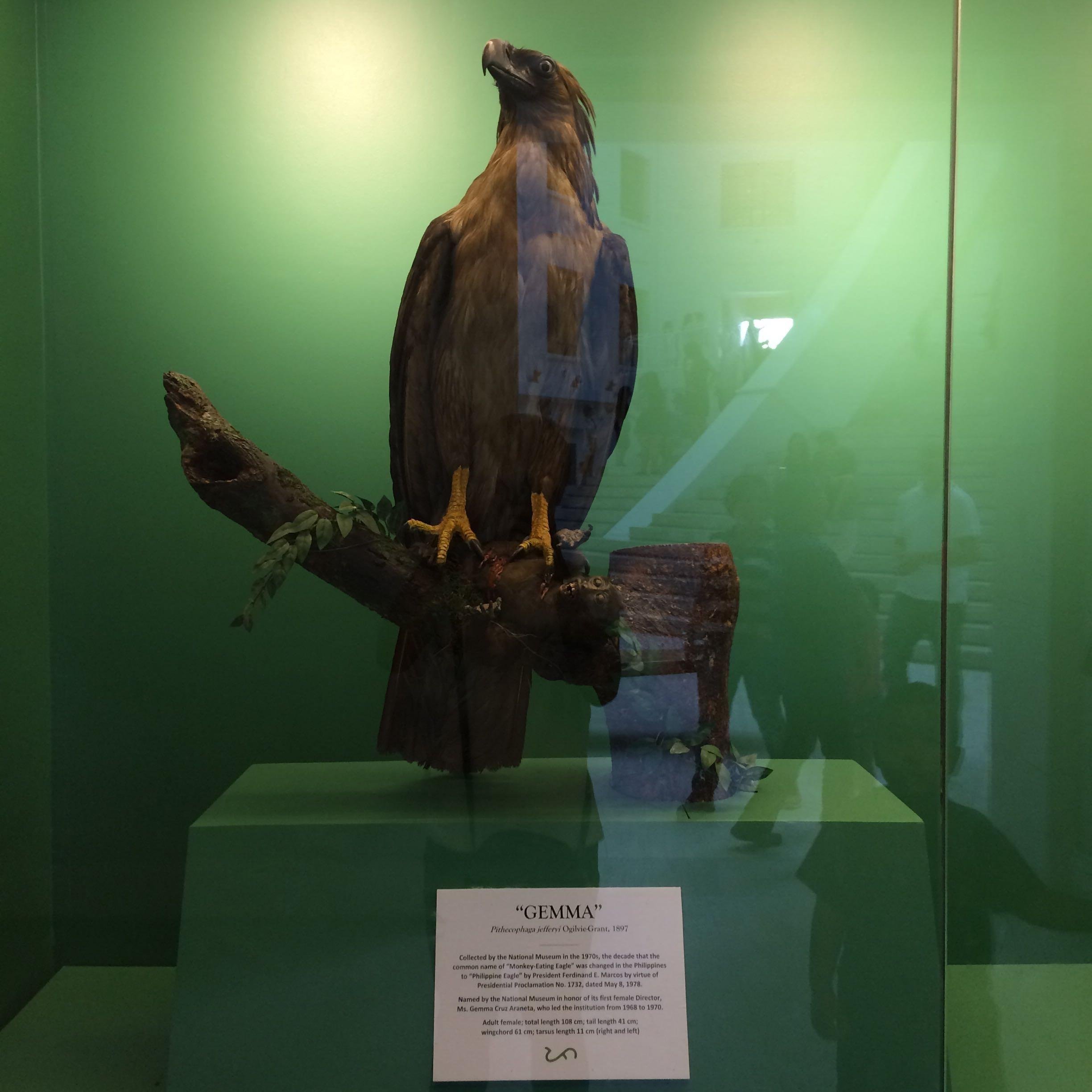 ) **Gemma** *Pithecophaga jefferyi Ogilvie-Grant, 1897* **Collected by the National Museum in the 1970's, the decade that the common name of *"Monkey-Eating Eagle"* was changed in the Philippines to *"Philippine Eagle"* by President Ferdinand E. Marcos by virtue of Presidential Proclamation No. 1732, dated May 8, 1978.** *Adult Female; total length 108 cm; tail length 41 cm; wingchord 61 cm; tarsus length 11 cm. (Right&Left)*
---
![image](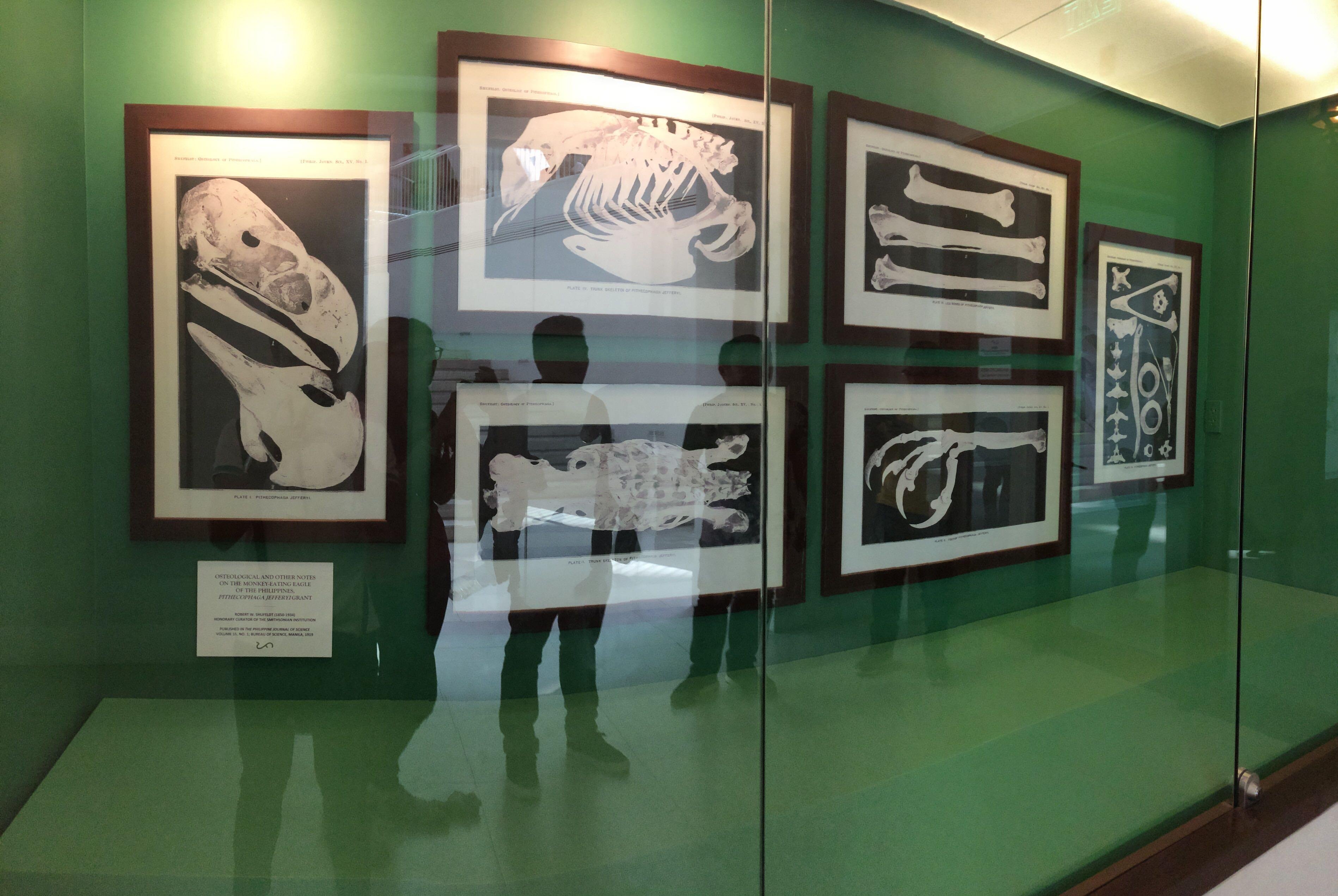 ) **Osteological and other notes on the monkey-eating eagle of the philippines,** *PITHECOPHAGA JEFFERYI GRANT*
---
![image](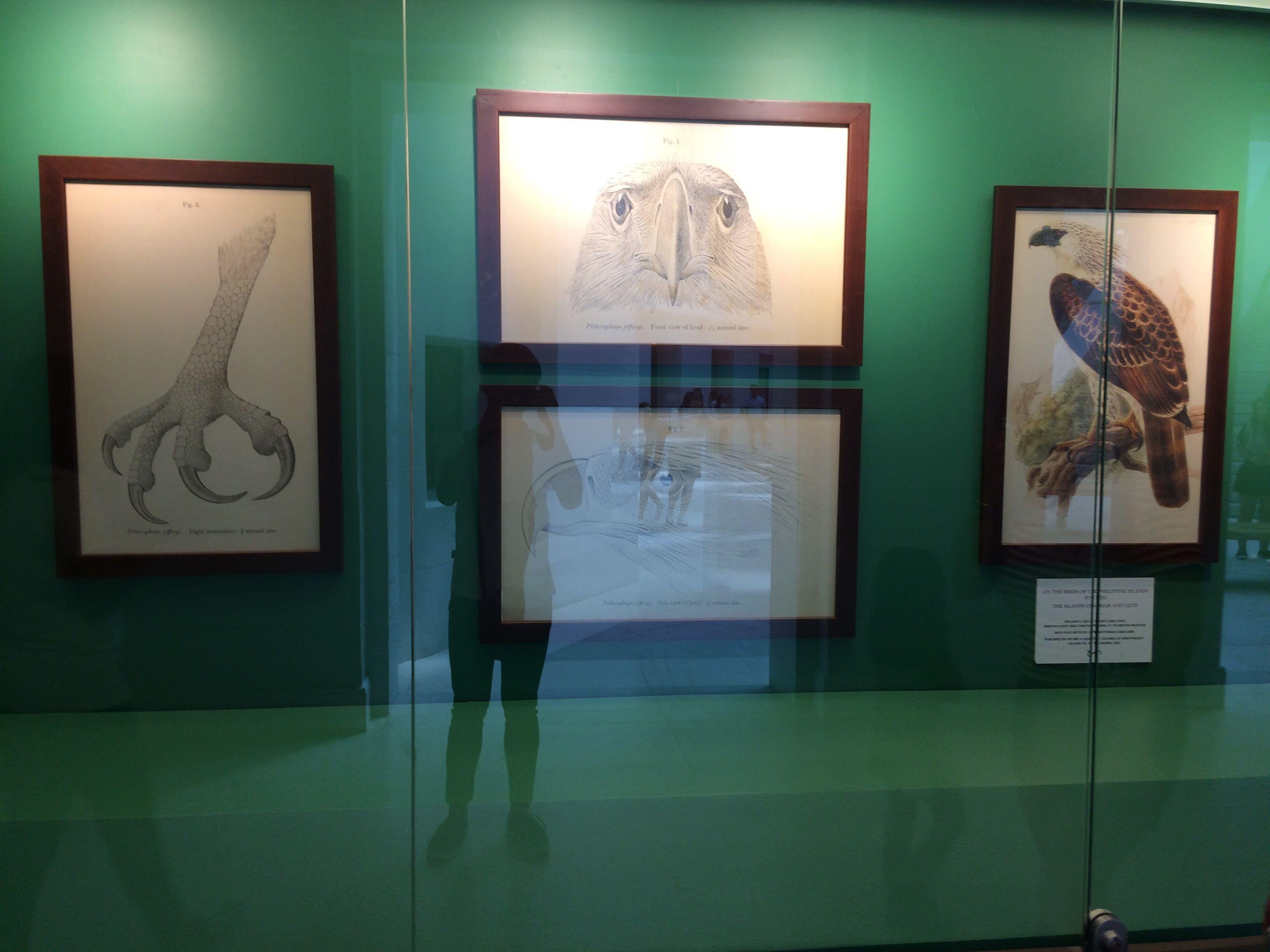 ) ![image](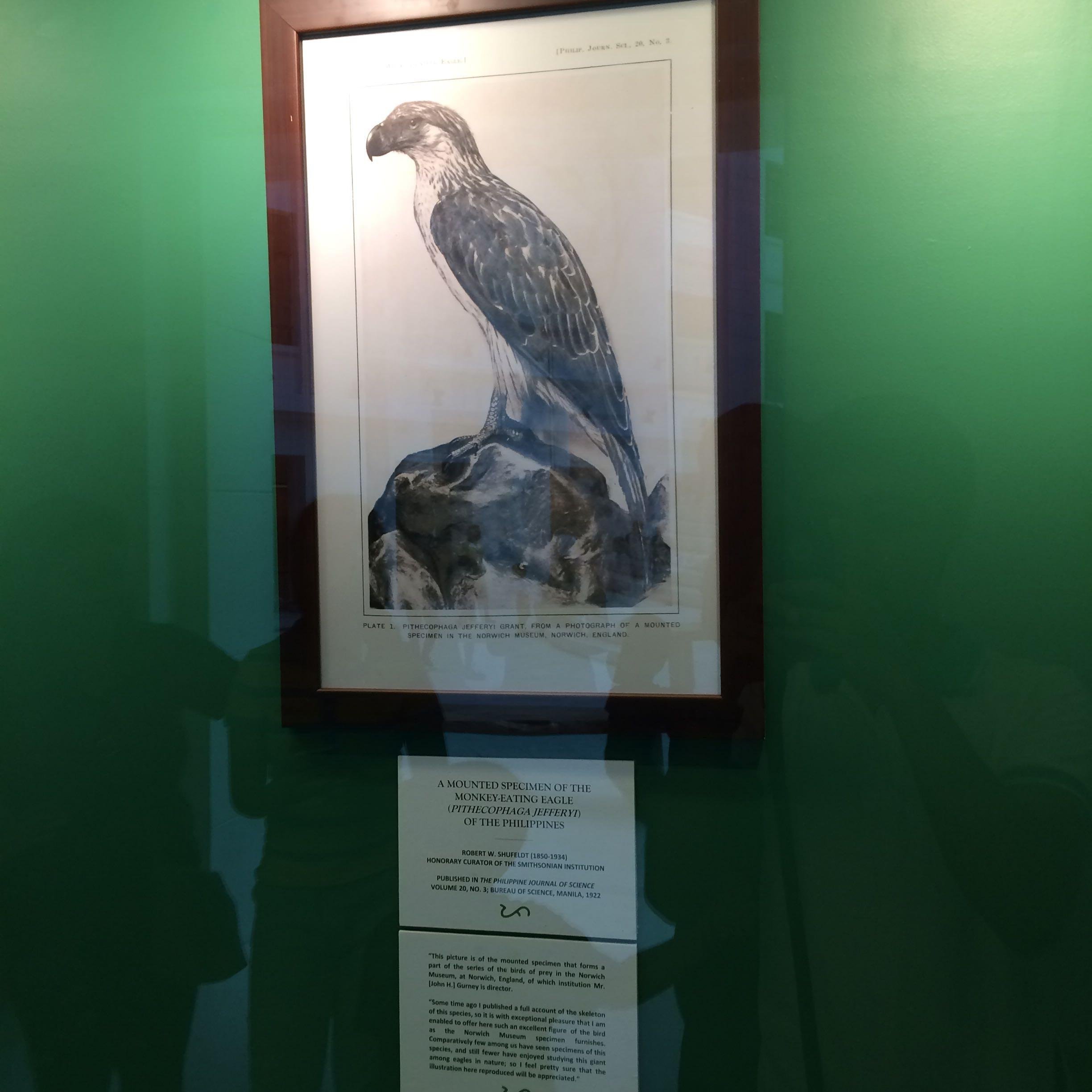 )
---
**The Philippine Eagle is a giant forest raptor endemic to the Philippines. It is considered to be one of the three largest and most powerful eagles in the world. Unfortunately, it is also one of the world's rarest and certainly among its most critically endangered vertebrate species.**
---
I wish we all take a good care to our nature, so that this animals and all the endangered species can live long with us humans.🙏🏽😢 Thanks for spending your time to see my post my fellow steemians😊
---
Thank you for dropping by!
@surpassinggoogle
has been a wonderful person and please support him as a witness by voting him at
https://steemit.com/~witnesses
and type in "steemgigs" at the first search box. If you want to give him witness voting decisions on your behalf, visit
https://steemit.com/~witnessesagain
and type in "surpassinggoogle" in the second box as a proxy