Piggericks Twitter contest
While the age-old debate of Cats VS Dogs goes on everywhere in the world, we are buzzing about our new-found obsession – Pigs!
They are cute, they are adorable, and they are…well...Pigs!
With the announcement about Piggericks, we have been obsessing over the piggies from our piggery and how they can tactfully be used to play the game. Don't know what we're talking about? Visit these links >>>
We present: A new Game running on Hive
Bonus Pigs in Piggericks: What Are They?
Now, as the theme of the game is Pigs, we are running a fun promotion on Twitter and the winners will get a chance to win our Piggie Pair, without actually buying them! The theme of the contest will be 'Pigs are Fun' and anyone who is interested can take part in it. So, without further ado, let me explain how it will work:
How to Participate
Do you like to toss pigs? Join #piggericks and win a pair of pigs to toss. To win
1. Like
2. Retweet
3. Comment your favorite pig gif
4. Sign up at https://t.co/yRlphkTvux
Participate and win every hour for the next 24 hours.#hive #nft #crypto #blockchain #blockchaingaming pic.twitter.com/wKjSPspYna

— Piggericks (@piggericks) June 26, 2020
Selection of Winners
We will select a random winner every hour of the next 24 hours and to give away this adorable pair of pigs: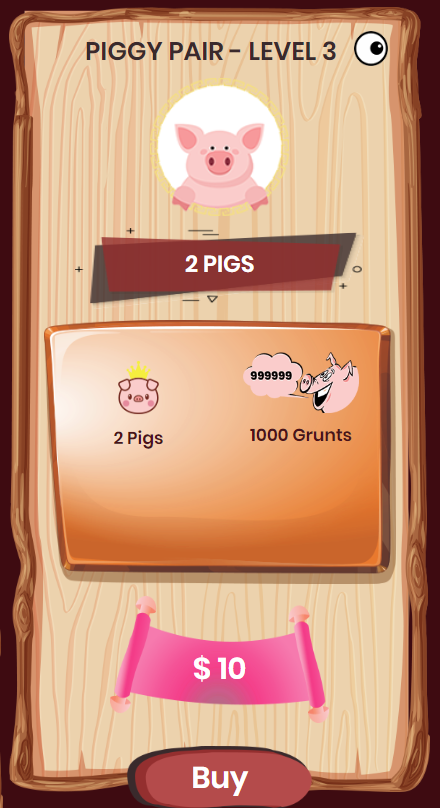 Enjoy and have a lot of fun. After all, that's the point of this whole contest.
---
Stay tuned
Twitter | Telegram | Discord | Website | Blog
P.S.: Go to Tweet Now