Just one year ago I heard a lot about how crypto is going to the moon. Then when crypto dropped in the early summer people were saying how December was the month to go to the moon and just wait until 2019. Now it is 2019 and according to the oriental zodiac Sheng Xiao this is the year of the pig. It went like this: 2008 Rat, 2009 Ox, 2010 Tiger, 2011 Rabbit, 2012 Dragon, 2013 Snake, 2014 Horse, 2015 Sheep, 2016 Monkey, 2017 Rooster, 2018 Dog and now 2019 Pig.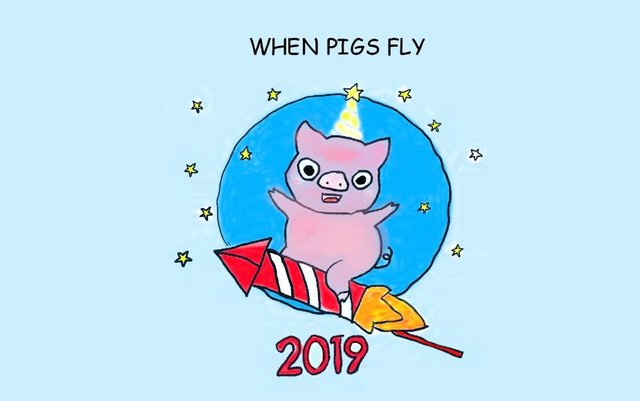 Pigs are not my favorite characters to draw but I thought about what would happen if I sent a pig to the moon in 2019. As I drew the picture the reality struck. Crypto will rocket when pigs fly. I have not seen any pigs flying this year so this is the first flying pig for you. Flying pigs don't really prove anything but I drew a few more just in case.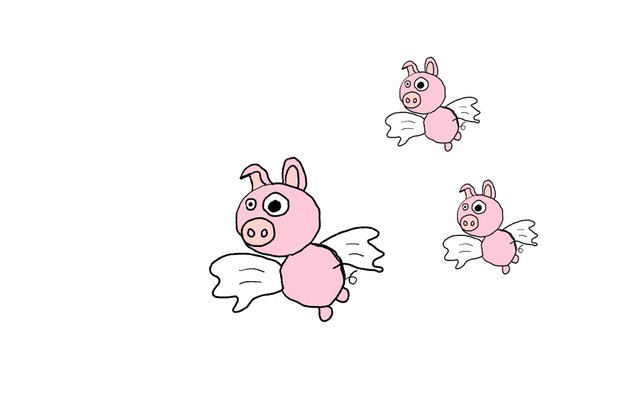 For a bonus this is the Purple Panda I have been working on. Every day I get a little more comfortable with the functions on Krita and the drawing pad. I am exploring more brush patterns. There are so many brushes and pencils to choose from but I am beginning to like the ink brush and the wide pencil.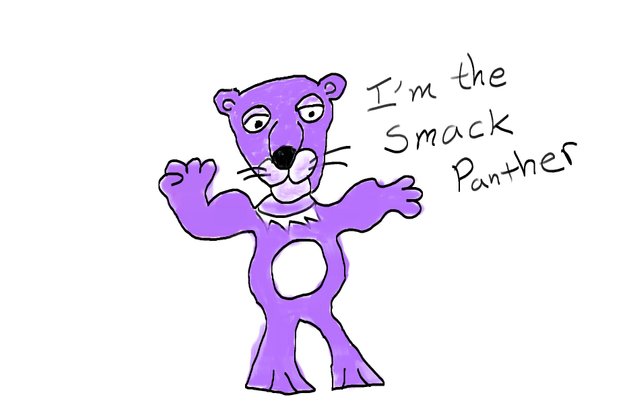 Oh, we kind of have a bonus New Year this weekend so in Korea the Lunar Weekend is a five day weekend. I'm glad I did not plan to visit Chicago this weekend. It is like 40 below zero there. I hold you are all safe and warm.
Love,
I nominate @khaleelkazi and @kingscrown to make a post for @comedyopenmic.